Grief Reach - Capacity Building Grants
Grants to USA Childhood Youth Nonprofits
for Organizational Development Projects
Agency Type:
Foundation / Corporation

New York Life Foundation, National Alliance for Grieving Children (NAGC)

07/26/17

08/07/17
Grants of $10,000 to USA nonprofit organizations serving bereaved youth and their families for organizational development activities. It is highly recommended that applicants attend the July 26 webinar. This grant enables qualifying nonprofits to access the professionally and timely assistance required to enhance the organization's capacity and address important issues of organizational development and effectiveness.

Interested organizations need to identify how this grant will enable them to operate more effectively at an organizational level by addressing their organizational strengths and weaknesses. Proposals should fit one of the five major categories listed below:

-Planning activities: organizational assessments; strategic planning; fund development; communications/marketing; recruiting or maintaining volunteer support; business planning.

-Staff/board development: leadership training; defining the role of the board; recruitment of new board members; strengthening governance.

-Strategic relationships/collaboration: technical assistance; consultant support; restructuring; mergers; or business planning.

-Internal operations: improvements to financial management, human resources, or volunteer management; development of evaluation systems and training; facility planning.

-Technology improvements: improving IT capacity through upgrades to hardware and software; networking; updating websites; and staff training to optimize use of technology.

Your capacity building project should have an impact on your organization first, and then on the clients your organization serves. These grants DO NOT fund staff salaries. In thinking about capacity building needs, an organization may ask:

-Does this activity allow my whole organization to operate more effectively, or does it have a limited effect on a program or initiative? For example, improving fundraising skills affects the entire organization over a long period. However, having a fundraising dinner for a program only affects that program for that fiscal year.

-Which major operational areas need attention and will help the organization grow and achieve its mission? For example, there may be a need for financial management software, a donor database, and upgraded communications materials. Not being able to do them all, an organization must select one that is going to move them forward strategically.

-Is there a bottleneck in the organization that is stalling growth? For example, an organization may need to recruit new volunteers, but not have a way to reach the local community, such as a website.

A total of 20 organizations will be selected through this RFP with 10 grants being awarded during each grant cycle.

Grants are $10,000.

Applicants may not request an amount not greater than 20 percent of organization's most recent fiscal year actuals.

Grants are made on a one-time basis. Goals must be achievable in a 12-month period.

Eligibility Requirements:
-Be a private, nonprofit organization, with tax-exempt status under Section 501(c)3 of the Internal Revenue Code, and not a private foundation
-Be in operation as a 501(c)(3) for at least one year
-Currently serving bereaved youth
-Have at least one paid staff person

Excluded organizations and areas:
-Individuals or government agencies
-Organizations or activities whose services are limited to members of one religious or sectarian group
-Fraternal, social, professional, athletic, or veterans' organizations.
-Seminars, conferences, trips
-Endowments, memorials, or capital campaigns
-Fundraising events, telethons, races, or other benefits
-Goodwill advertising
-Basic or applied research
-Organizations which discriminate on the basis of race, color, creed, gender identity/expression, sexual orientation, or national origin

These grants DO NOT fund staff salaries.

It is highly recommend that applicants attend the following Q/A Webinar scheduled for July 26, 2017 at 3:00 PM Eastern Time.

Please note: there will be an in-person informational session at the NAGC Symposium on June 23rd during the lunch session.

Additional information about deadlines, information sessions, and session playbacks may be found here:
https://childrengrieve.org/about-new-york-life-foundation-grief-reach

Community Expansion Grant Application Cycles:
-Cycle 1: March 6th through April 10th; decisions announced in June
-Cycle 2: June 22nd through August 7th; decisions announced in October

FAQ:
https://childrengrieve.org/grief-reach-faqs

Before starting your grant application, please review the funding source's website listed below for updates/changes/addendums/conferences/LOIs.
Register for the July 26, 2017 webinar:
https://cc.readytalk.com/r/euq5alwirr57&eom

Please direct your questions to:

Megan Lopez
Megan.Lopez@childrengrieve.org

USA: Alabama; Alaska; Arizona; Arkansas; California; Colorado; Connecticut; Delaware; Florida; Georgia; Hawaii; Idaho; Illinois; Indiana; Iowa; Kansas; Kentucky; Louisiana; Maine; Maryland; Massachusetts; Michigan; Minnesota; Mississippi; Missouri; Montana; Nebraska; Nevada; New Hampshire; New Jersey; New Mexico; New York City; New York; North Carolina; North Dakota; Ohio; Oklahoma; Oregon; Pennsylvania; Rhode Island; South Carolina; South Dakota; Tennessee; Texas; Utah; Vermont; Virginia; Washington, DC; Washington; West Virginia; Wisconsin; Wyoming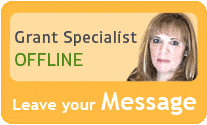 Our team of researchers and grant specialists review hundreds of funding resources daily to make sure GrantWatch.com provides members with the most up-to-date grants.
We have grants for: