Community Initiatives Program (CIP) International Development Grants
Grants to Alberta Nonprofits for Humanitarian
Efforts in Developing Countries

Government of Alberta

09/15/17 Postmarked or Delivered
Grants of up to $25,000 to Alberta nonprofit organizations to support humanitarian projects in developing countries. Applicants are encouraged to confirm eligibility with program staff prior to applying. The purpose of this program is to further the province's commitment to helping people eventually meet their own needs.

The Community Initiatives Program (CIP) International Development Grant testifies to Albertan's concern for social justice and a desire to help the less fortunate. The program aims to encourage a positive Alberta presence internationally by providing financial assistance to small and medium-sized Alberta based non-government organizations for the improvement of health, social and economic conditions among the poor in developing countries.

To be eligible for consideration, a project must:

a) Respond to the expressed needs of people in developing countries and countries in crisis. These people should be involved in the project's planning, implementation, evaluation and future maintenance.

b) Cultivate local leadership and provide people with the tools to meet their own needs.

c) Have an experienced member of your organization or overseas partner organization responsible for the project.

Additionally, projects must fall under one or more of the following priorities:

Basic Human Needs:
-Supporting basic education and literacy, primary health care, water, sanitation, family planning, nutrition, shelter and food production.

Women in Development:
-Supporting activities that directly benefit women and their full participation as equal partners in the sustainable development of their community/society.

Small Business Development:
-Supporting activities where small business development, skills training and micro- enterprise will reduce poverty by generating income and employment growth.

Human Infrastructure Development:
-Supporting activities that strengthen the capacity of organizations to better plan and manage social and economic development in their communities.

Emergency Disaster Relief:
-When a natural disaster occurs, CIP International will consider requests from organizations on a first come first serve basis. The amount of assistance and the eligibility of the organization will be determined on a case by case basis depending on the nature and location of the disaster. Any organization interested in making application for emergency disaster relief must contact CIP International to determine eligibility.

The maximum funding available to an organization is the amount of funds raised by the organization in Alberta in its most recently completed fiscal year up to $25,000.

Grant funds should be expended within two years from the project start date.

In the case of multi-year projects, a new application must be completed each year and must be accompanied by the final report for the previous year's funding.

Assistance is provided to projects run by:
-Small and medium-sized organizations
-Alberta-based organizations
-Non-government organizations

An organization must meet all of the following criteria:

a) Be registered under one of the following:
-Societies Act (Society)
-Income Tax Act of Canada and operating in the Province of Alberta (Charity)
-Special Act of the Alberta Legislature
-Special Act of the Parliament of Canada (extra-provincially registered in Alberta)
-Part 21 of the Business Corporations Act (Extra-Provincial Corporations)
-Part 9 of the Companies Act (nonprofit)

b) Be in existence for a minimum of two years and actively engaged in fundraising in Alberta for the purposes of international development assistance.

c) Be in current compliance with all applicable corporate or charitable registration/incorporation requirements.

d) Where required under legislation, or in the bylaws of the corporation as a fundamental purpose, have stated objects that include conducting developmental projects in developing countries or countries in crisis.

e) Have prior international development experience.

f) Be actively engaged in fundraising in Alberta for the purposes of developmental assistance in developing countries and countries in crisis.

g) Have completed and satisfied all reporting requirements on any prior CIP International grant.

Ineligible Organizations:

a) Organizations whose total annual operating expenses pertaining to international development activities, exceeds $1.5 million. This is based on the organization's most recently completed fiscal year

b) Organizations that have overdue accounting from any previously approved CIP International Development or Lottery Fund Program grant

c) Organizations based outside of Alberta that are not registered as an extra-provincial corporation under the Business Corporations Act of Alberta

d) Organizations outside of Canada

e) For-profit organizations

f) Individuals

Organizations based outside of Alberta:

a) Must have a strong Alberta presence that includes registration as an extra-provincial corporation with Alberta Corporate Registries.

b) Must have a board appointed resident of Alberta as its Alberta representative. The Alberta representative must be an elected member of the organization's board or staff member with signing authority and who is authorized to receive a grant cheque issued by CIP International Development.

This is a matching grant program. An organization is required to contribute an amount in cash from its Alberta fundraising that is at least equal to the amount it is requesting for the project. This amount must be in the bank at the time of application. In-kind resources and volunteer hours cannot be used to match the requested grant.

Organizations are encouraged to contact the program office to ensure they are eligible to apply, and that all required supporting documentation is included.

2017-18 Deadline Dates:
-March 15, 2017
-June 15, 2017
-September 15, 2017
-January 15, 2018

2018-19 Deadline Dates:
-May 15, 2018
-September 15, 2018
-January 15, 2019

Organizations that are located outside of Alberta and are registered as an extra-provincial corporation under Part 21 of the Business Corporations Act of Alberta may apply for the December 15 application deadline date only.

The application documents must be postmarked or delivered by the end of the day on the deadline date. If the deadline date falls on a statutory holiday or weekend, the deadline will be extended to the end of the next business day.

The review and decision process takes approximately five months from the application deadline date of submission.

Informational Video: https://www.youtube.com/watch?v=OrOige7aAzA

Before starting your grant application, please review the funding source's website listed below for updates/changes/addendums/conferences/LOIs.
Submit applications to: cip.int.application@gov.ab.ca

For CIP International Development inquiries, please contact:

Jackie Switzer, Program Coordinator
P: (780) 422-2315
F: (780) 644-8800
Jackie.Switzer@gov.ab.ca

Margaret Ziegler-Bradley, Program Assistant
P: (780) 641-9155
F: (780) 644-8800
Margaret.Ziegler-bra@gov.ab.ca

Mailing Address:
Suite 905, Standard Life Centre
10405 Jasper Avenue
Edmonton, AB T5J 4R7

Canada: Alberta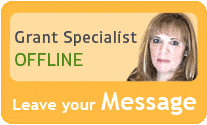 Our team of researchers and grant specialists review hundreds of funding resources daily to make sure GrantWatch.com provides members with the most up-to-date grants.
We have grants for: