The North American Wetlands Conservation Act (Act) Grants Program - US Small Grants
Grants to USA Nonprofits, Agencies, and IHEs to
Protect and Restore Wetland Bird Habitat

US Fish and Wildlife Service

11/03/16 4:00 PM EST

Request a Grant Writer
Grants starting at $1,000 to USA nonprofits, government agencies, and IHEs for projects involving the protection, enhancement, restoration, or establishment of wetland-associated migratory birds, including wetlands and upland habitats. This funding stream is intended for small-scale, long-term, on-the-ground wetland conservation work.

Specific examples of costs that are eligible to be paid with NAWCA Grant Funds:

1) Acquisition

This category includes fee-title acquisition and donation (transfer of title), conservation easement and lease acquisition and donation; appraisal fees; acquisition negotiations; acquisition legal costs; boundary surveys; travel and transportation, and annual payments for 10-year conservation agreements (or the maximum duration allowed by state law).

2) Wetland restoration

The manipulation of the physical, chemical and/or biological characteristics of a site with the goal of returning natural/historic functions to a former or degraded wetland is considered restoration. Restoration can further be defined as either re-establishment (returning natural/historic functions to a former wetland resulting in a gain in wetland acres) or rehabilitation (repairing natural/historic functions of a highly degraded wetland resulting in no gain in wetland acres). Rehabilitation is considered a one-time action.

This category includes engineering and design costs that lead to restoration activities occurring during the project period or allowed as old match, travel and transportation, material and supply costs, and equipment (including all-terrain vehicles) with a current value of $5,000 or more secured by the most cost-effective and feasible method.

This category does not include periodic repair/maintenance activity. This category does include restoration work on upland associated habitat.

3) Wetland Enhancement

The manipulation of the physical, chemical and/or biological characteristics of a wetland site to improve specific functions of the wetland is enhancement. The result produces no gain in wetland acres.

This category includes the same eligible costs as restoration above, plus nest boxes; habitat islands; and initial land management costs caused by the proposal (e.g., fencing and signing). This category does not include periodic repair/maintenance activity. This category does include enhancement work on upland associated habitat.

4) Wetland Establishment

The manipulation of the physical, chemical and/or biological characteristics present to develop a wetland that did not previously exist. The result produces a gain in wetland acres. This category includes the same eligible costs as restoration above.

5) Other

Direct long-term wetlands conservation work (e.g., administering the NAWCA grant agreement; conducting required state and Federal compliance activities [e.g., permits, National Environmental Policy Act compliance, and contaminants surveys]; and conducting work that cannot easily be assigned to other activity categories).

6) Indirect Costs

These costs are different from directly attributable administrative costs and must be supported by a negotiated Indirect Cost rate approved by the Federal government.

Organizations (except State and local governments or tribes) can charge up to 10% indirect cost rate indefinitely and are not contingent on any intent to get a negotiated indirect cost rate
agreement(NICRA), provided that they have never had a NICRA before. Indirect costs can be charged on surveys and appraisals but not on acquisition cost or title work.

7) Salary Costs

Salary costs (with the exception of travel expenses) associated with USFWS Term/Temporary/Seasonal/Intermittent Employees actively working on NAWCA projects.

$3,000,000

Expected Number of Awards: 50

$1,000 - $100,000

Grant funds may be used for project activities necessary to meet proposal objectives that occur during the two-year project period (starting the date in which the grant agreement is signed); or during the pre-agreement period (after the proposal is received but before the grant agreement is
signed).

All activities (grant or match) MUST be completed before the end of the two-year grant period.

The applicant type is unrestricted (i.e., open to any type of entity above).

Ineligible Grant Costs:
-Work completed prior to submission of the proposal – completed projects/activities are not eligible for retroactive funding
-Stewardship costs
-Evaluation costs
-Interests on a loan
-Proposal administrative salary costs incurred prior to grant execution are not eligible for grant funding
-Costs related to enrollment of participants in other Federal conservation programs

Applicants are strongly encouraged to contact their regional coordinator Joint Venture coordinator early in the proposal development process. Coordinators can provide guidance on developing projects and proposals.

Partners must match their grant request at no less than a 1-to-1 ratio. Funds that pass through a nonfederal partner but originate from the Federal government are not eligible as match.

All eligible costs must be directly linked to eligible acquired, restored, or established acres that are completed during the project period. This means that each grant and match dollar, except for indirect costs, must be linked to an acre acquired, restored, and/or enhanced.

In order to apply for a grant, your organization must complete the Grants.gov registration process. The registration process for an organization or an individual can take five business days or as long as four weeks if all steps are not completed in a timely manner.

Small Grants Program applications may be submitted at any time prior to the deadline, but must be received no later than 4:00 PM EST on November 3, 2016 in order to be eligible for consideration.

View this opportunity on Grants.gov: http://www.grants.gov/web/grants/search-grants.html?keywords=15.623

Please note that certain portions of the application must be submitted via email.

Final decisions regarding project selections will be made by the North American Wetlands Conservation Council (Council) at its meeting in February 2017.

Before starting your grant application, please review the funding source's website listed below for updates/changes/addendums/conferences/LOIs.
Find your Joint Venture regional coordinator here: https://www.fws.gov/birds/management/bird-conservation-partnership-and-initiatives/migratory-bird-joint-ventures/joint-venture-directory.php

The emailed portions of the applications may be sent to: nawca_smallgrant@fws.gov

Rodecia Mcknight, U.S. Small Grants Coordinator
703-358-2266
Rodecia_McKnight@fws.gov

15.623

F16AS00445

USA: Alabama; Alaska; Arizona; Arkansas; California; Colorado; Connecticut; Delaware; Florida; Georgia; Hawaii; Idaho; Illinois; Indiana; Iowa; Kansas; Kentucky; Louisiana; Maine; Maryland; Massachusetts; Michigan; Minnesota; Mississippi; Missouri; Montana; Nebraska; Nevada; New Hampshire; New Jersey; New Mexico; New York City; New York; North Carolina; North Dakota; Ohio; Oklahoma; Oregon; Pennsylvania; Rhode Island; South Carolina; South Dakota; Tennessee; Texas; Utah; Vermont; Virginia; Washington, DC; Washington; West Virginia; Wisconsin; Wyoming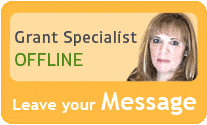 Our team of researchers and grant specialists review hundreds of funding resources daily to make sure GrantWatch.com provides members with the most up-to-date grants.
We have grants for: