Tourism Advancement Program - North Beach Incentive Program
Grants to Miami Beach, Florida Nonprofits and Businesses
for Events Benefiting Tourism in the North Beach Area

Miami Beach Visitor and Convention Authority (MBVCA)

10/21/16

10/31/16

11/14/16 12:00 PM ET

Request a Grant Writer
Grants up to $10,000 to Miami Beach, Florida nonprofits or businesses for events benefiting tourism in the North Beach area. Pre-proposal conferences must take place by October 21. Required criteria must be submitted for approval by October 31. Funding will be awarded to events that are new or one-time, have the potential to become recurring, can generate a significant tourism return for Miami Beach, and that may have an extraordinary national and/or international tourism impact for Miami Beach.

North Beach is defined as north of 63rd Street to 87th Terrace, from the ocean to the bay.

Funding priorities will focus on an event's contracted hotel room nights in Miami Beach; substantial improvements to existing programs; and a program's increase in the number of events being held in Miami Beach.

The MBVCA's funding priorities will be based on the following core initiatives:
- Cultural Tourism
- Customer Service
- Design and Architecture
- Entertainment and Nightlife
- Festivals
- Film and Fashion
- Gay/Lesbian
- Group Stimulus
- Health and Wellness
- Promotional Campaigns
- Television Origination
- Wine and Food

Criteria:

1) Hotel Contracts must be fully executed and on Miami Beach in order to qualify for this grant program. Hotel pick up forms and/or reservation reports are required, post-event.

2) Media Contracts must be fully executed in order to qualify for this grant program. Confirmed media impressions must be indicated on the media contracts. Post-performance reports are required, postevent. Post-Performance reports from media outlets stating post media impressions; impressions report garnered from the organization's PR Firm, or from a media monitoring/press clipping service such as BurrellesLuce.

3) Television/Cable Program Contracts with audience delivery of adults 18+ as measured by Nielsen Live +3. Nielsen Live +3 indicates the total viewership will calculate for up to 3 days after the initial showing for those using a DVR. A post-performance report is required in order to be in compliance with the grant guidelines. Broadcast Post Performance Report from a third party reporting delivery of Adult 18+ and Households (HH) in Thousands (000). Nielsen, Over The Top (OTT), or Rentrak Post Performance Reports are acceptable.

Up to $10,000

Events should take place between February 1, 2017 – May 31, 2017.

Nonprofits or for-profit organizations with a new or one-time event that has the potential to become recurring, can generate a significant tourism return for Miami Beach, and that has extraordinary national and/or international tourism impact for Miami Beach are eligible.

The following are not eligible for funding support:

- Administrative Expenses to include payroll taxes, medical, insurance, worker's compensation, pension contributions, etc.
- Administrative Salaries/Production Labor Costs/Labor Costs/Artist Fees/Performer Fees
- Capital expenses and permanent equipment
- Cash Prizes
- Charitable Contributions
- City Services (permit fees, off-duty police, insurance, etc.)
- Conventions and conferences that do not have a significant national and/or international tourism impact for Miami Beach.
- Debt Reduction
- Events not open to the public
- Expenses incurred prior to grant award date or fiscal year; whichever is later
- Film Festivals (must apply under Cultural Tourism Grant Program)
- Film Productions (must apply under Film Incentive Grant Program)
- Fiscal Agents may not be used by organizations that are applying to or receiving funding from the CAP, during the current fiscal year
- Incomplete or misrepresented applications
- Light pole banner costs within Miami-Dade County
- Local marketing and advertising costs (Miami-Dade County publications) – only regional, national, and international
- Monthly/Annual Organizational Membership Fees
- Operational Expenses (utilities, office rental costs, legal fees, payroll fees, insurance, etc.)
- Organizations failing to meet Title VII of the Civil Rights Act of 1964, the Age Discrimination Act of 1975 and Title IX of the Education Amendments of 1972 as amended (42 U.S.C. 2000d et seq.), the Americans with Disabilities Act (ADA) of 1990, and Section 504 of the Rehabilitation Act requirements.
- Organizations that are currently applying for or have received a grant from the Miami Beach Cultural Affairs Program (CAP)
- Organizations that have not filed their Final Report as required for prior MBVCA funded programs
- Organizations who owe monies to venues owned and/or managed by the City of Miami Beach (Byron Carlyle Theater, Colony Theater, Fillmore at the Jackie Gleason, Miami Beach Convention Center, Miami Beach Botanical Gardens, Bass Museum of Art, etc.)
- Programs or expenses for programs that do not take place in the fiscal year
- Programs that do not wholly or substantially take place within the City of Miami Beach
- Publications not directly associated with the promotion of an event
- Social/Fundraising programs
- Television, Video, or Filming Expenses
- Travel and/or Hospitality costs
- Website Design/IT Development and Maintenance

Prior to the completeion and/or submission of a grant application, a pre-proposal conference is required with MBVCA Administration. Meetings must take place by October 21, 2016.

- Prospective Applicants must meet with MBVCA Staff by Friday, October 21, 2016

- Completed Application and required grant criteria must be submitted for approval by Monday, October 31, 2016, 3:00 PM ET

- Remaining Required Application Attachments must be submitted by Friday, November 4, 2016, 3:00 pm ET

- Final Application Deadline: Monday, November 14, 2016 by 12:00 pm ET

- Board Meeting Date: TBA in January 2017

Please Note: All organizations must be registered as lobbyists with the City of Miami Beach City Clerk's office prior to presenting to the MBVCA Board.

Before starting your grant application, please review the funding source's website listed below for updates/changes/addendums/conferences/LOIs.
To apply: http://www.miamibeachvca.com/login

Miami Beach Visitor and Convention Authority
1701 Meridian Avenue, Suite 403
Miami Beach, FL 33139

Phone: 305-673-7050
Fax: 305-673-7282

Grisette Roque Marcos, Executive Director
Email: groquemarcos@miamibeachvca.com

North Beach area of Miami Beach

USA: Florida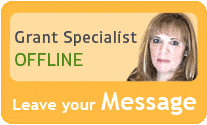 Our team of researchers and grant specialists review hundreds of funding resources daily to make sure GrantWatch.com provides members with the most up-to-date grants.
We have grants for: