Centers for Independent Living Training and Technical Assistance Grant
Grant to a USA Nonprofit, IHE, or Agency to Improve
Information and Resources for People with Disabilities

US Department of Health and Human Services - Administration for Community Living (ACL)

06/09/17

07/24/17 11:59 PM ET
Grant to a USA nonprofit, IHE, government agency, faith-based or community-based organization, or hospital to operate a resource center to facilitate services for individuals with disabilities. The selected organization will serve as a central source of expertise, information, and technical assistance for Centers for Independent Living.

Key functions of the Centers for Independent Living Training & Technical Assistance Center (CIL T&TA Center) include:

-Providing technical assistance, training and information to CILs to enhance their overall efficiency and effectiveness for CILs providing the IL Core Services and their grantee responsibilities.

-Providing standardized expert information and access to resources that assist CILs in obtaining and/or maintaining competency in the areas of basic member and board of director duties and responsibilities, IL Core Services, financial management, and other related independent living information.

-Facilitating communication and peer-to-peer learning between the CILs on a national level.

-Continually assessing CIL needs and special capabilities, and evaluate effectiveness of T&TA Center activities in meeting CIL needs.

-Developing and maintaining a state-of-the-art website that meets the needs of the target population.

Centers for Independent Living (CIL) are community-based organizations run by and for people with disabilities that work to meet the services and support needs of the communities they serve. A majority of a CIL's board and staff members must be individuals with significant disabilities. The Rehabilitation Act of 1973, as amended, by the Workforce Innovation and Opportunity Act (WIOA), requires the creation of a CIL Training and Technical Assistance (T&TA) recipient. This entity is charged with providing CILs with training and technical assistance on how to manage a nonprofit organizations effectively, as well as how to meet the programmatic and fiscal requirements of the Rehabilitation Act, as amended, and the Uniform Administrative Requirements at 75 CFR 45.

With this funding opportunity the Administration for Community Living (ACL) is seeking applicants for a single cooperative agreement to operate the Centers for Independent Living Training & Technical Assistance Center (CIL T&TA Center). The CIL T& TA Center will provide timely and relevant training and technical assistance to CIL grantees and stakeholders nationwide regarding CIL programmatic and fiscal operations and the effective provision of the Independent Living (IL) core services. These training and technical assistance needs include needs in areas that are critical for all CILs as well as those tailored T&TA for specific CILs, as appropriate.

$1,409,490

Expected Number of Awards: 1

-Award Ceiling: $1,409,490 per project period
-Award Floor: $1,268,490 per project period

ACL plans to fund a cooperative agreement over a 36-month project period with three 12-month budget periods.

Nonprofits having a 501(c)(3) status with the IRS, other than institutions of higher education

Eligible Applicants:

Domestic public or private nonprofit entities and institutions of higher education. Domestic public or private nonprofit entities including state and local governments, Indian tribal governments and organizations (American Indian/Alaskan Native/Native American), faith-based organizations, community-based organizations, hospitals, and institutions of higher education.

Applicants are requested, but not required, to submit a Letter of Intent to apply for this funding opportunity to assist ACL in planning for the application independent review process. The purpose of the letter of intent is to allow staff to estimate the number of independent reviewers needed and to avoid potential conflicts of interest in the review. The due date for a Letter of Intent is June 9, 2017.

Applications must be submitted electronically via Grants.gov by 11:59 PM, Eastern Time on the due date.

You are strongly encouraged to submit your application a minimum of 3 - 5 days prior to the application closing date.

If your organization is not currently registered on Grants.gov, please begin this process immediately.

All applicants must have a DUNS number and be registered with the System for Award Management and maintain an active SAM registration until the application process is complete, and should a grant be made, throughout the life of the award. Applicants should finalize a new, or renew an existing, registration at least two weeks before the application deadline. This action should allow you time to resolve any issues that may arise.

View this opportunity on Grants.gov:
https://www.grants.gov/web/grants/view-opportunity.html?oppId=293013

Before starting your grant application, please review the funding source's website listed below for updates/changes/addendums/conferences/LOIs.
Deborah Cotter, Project Officer
(202) 795-7330
Deborah.Cotter@acl.hhs.gov

LaDeva Harris, Grants Management Specialist
(202) 795-7360
LaDeva.Harris@acl.hhs.gov

93.432

HHS-2017-ACL-AOD-ILTA-0228


173953_oppHHS-2017-ACL-AOD-ILTA-0228-cfda93.432-cidHHS-2017-ACL-AOD-ILTA-0228.pdf

173953_oppHHS-2017-ACL-AOD-ILTA-0228-cfda93.432-cidHHS-2017-ACL-AOD-ILTA-0228-instructions.pdf

USA: Alabama; Alaska; Arizona; Arkansas; California; Colorado; Connecticut; Delaware; Florida; Georgia; Hawaii; Idaho; Illinois; Indiana; Iowa; Kansas; Kentucky; Louisiana; Maine; Maryland; Massachusetts; Michigan; Minnesota; Mississippi; Missouri; Montana; Nebraska; Nevada; New Hampshire; New Jersey; New Mexico; New York City; New York; North Carolina; North Dakota; Ohio; Oklahoma; Oregon; Pennsylvania; Rhode Island; South Carolina; South Dakota; Tennessee; Texas; Utah; Vermont; Virginia; Washington, DC; Washington; West Virginia; Wisconsin; Wyoming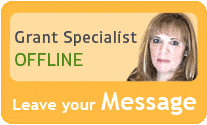 Our team of researchers and grant specialists review hundreds of funding resources daily to make sure GrantWatch.com provides members with the most up-to-date grants.
We have grants for: