Chicago Foundation for Women Grant
Grants to Greater Chicago Area, Illinois Nonprofits Serving Women
for Economic Security, Violence Prevention, and Healthcare Programs
Agency Type:
Foundation / Corporation

Chicago Foundation for Women

06/22/17

07/19/17 5:00 PM - This deadline is for the economic security focus area. Enterprise Fund applications are accepted on an ongoing basis.
Grants to Illinois nonprofits for programs that that advocate and promote opportunities for women in the counties of Cook, DuPage, Kane, Lake, McHenry, and Will. Areas of focus for this grant are economic security, violence prevention, and health care.

More details on the program areas are as follows:

Economic security
Programs that expand economic security to all women and girls so that they can care for themselves and their families in all stages of life.
Program priorities are to:
- Advance public policies to prevent and end poverty.
- Protect and support young women's and girls' educational inclusion and achievement.
- Preserve, support, and improve public safety net programs, including food stamps, childcare subsidies, affordable housing, transportation assistance, state and federal Earned Income Tax Credits, Medicaid, and Medicare
- Expand women's equal opportunity in employment, including work/life balance policies, pay equity, and inclusion in traditionally male trades.
- Support job training, post-secondary education, and life skills necessary to secure and keep a job, earn a living wage, and seek opportunities for advancement.

Freedom from violence
Programs that expand women's and girls' freedom from violence in all its forms, including family violence, child and elder abuse, dating violence, sexual assault, sexual harassment, stalking, prostitution and trafficking.
Program priorities are to:
- Advance comprehensive violence prevention strategies and policies
- Improve the response of society's systems, including the courts, law enforcement, education, health care, and other service providers
- Increase the coordination of services for survivors of violence
- Increase public understanding of the issues with the intention of ending violence against women and girls
- Involve men and boys in efforts to end violence against women
- Support survivors in underserved communities, including LBTQ, older, and immigrant women

Access to health services and information
Programs that enhance women's and girls' access to high-quality health services and information related to mental, physical, preventive, and reproductive health.
Program priorities are to:
- Address the wellness needs of an aging population of women and their families
- Advocate for reproductive justice
- Expand responsible sexual health education programs
- Provide culturally competent health services and information to diverse populations

There are five types of support available:

Advocacy
Advocacy seeks to affect or inform the actions of community systems or any level of government expressed in laws, administrative practices, regulations, executive or judicial actions. Some examples of advocacy activities include: policy development, constituency organizing and mobilization, forming and sustaining coalitions, leadership development, public education, litigation, and research.

Direct Service
Direct services are provided to individuals and families. Some examples of current CFW funded projects include: sector-based training programs, STEM programs, homeless shelters, mentoring and youth empowerment, teen dating violence prevention, domestic violence crisis services, and health services (reproductive, physical, and mental health).

Pathways to Economic Self-Sufficiency
Designed by the former Eleanor Foundation, the Pathways model (formerly the Resource/Training - Stabilization model) focuses on workforce development as an essential economic security initiative. Pathways' combination of training opportunities and comprehensive support services allows women to fully participate in training opportunities that will lead to living wage jobs with benefits and have clear pathways for career advancement and professional development. To participate in this model applicants must provide training (training grant type) or support services (stabilization grant type).

Training
Training grantees deliver job skills training and job placement. The Foundation seeks to fund programs whose primary focus is to help women develop the skills and education they need in order to a) secure living wage employment with benefits and a career path or b) advance up an existing career ladder to secure a living wage with benefits.

Stabilization
Stabilization grantees provide support to training grantee participants in the following areas:
1) housing; 2) childcare; and 3) financial education/credit repair.

Enterprise Fund
The Enterprise Fund is specifically designed to meet the next wave of economic, social and educational challenges facing women and girls by recognizing that not all programs and ideas need to be housed in separate, unique organizations. Through the Fund, applicant organizations have the support to consider a range of organizational structures and pathways to collaborative programming. From combining complementary ideas to co-locating services to formally joining with a nonprofit partner, the Enterprise Fund allows organizations the flexibility to consider new iterations of their work.

Advocacy: $15,000-$50,000
Direct Service: $15,000-$50,000
Stabilization: $25,000-$50,000
Training: $35,000- $150,000
Enterprise Fund: maximum of $7,500

The Foundation will consider new and renewal applicants for multi-year advocacy grant opportunities.

Organizations must have 501(c)(3) status or a fiscal agent with 501(c)(3) status and must be within the six-county metropolitan area: Cook, DuPage, Kane, Lake, McHenry, and Will Counties. The work of the organization must primarily impact women and girls in the Chicago metropolitan area.

Not funded:
- Individuals
- Federal, state, county, and city government agencies
- Religious organization seeking support for projects of a religious purpose
- Public and private schools

More details on eligibility for this grant can be found in the attached PDF.

CFW offers grantmaking orientations to prospective applicants. If your organization would like to learn more about the grantmaking process at CFW, please attend:

Fall Cycle 2017 Sessions:
- Friday, June 16 at 10 a.m. at CFW Offices, 140 South Dearborn, Suite 400
- Thursday, June 22 at 3 p.m. - Webinar

To attend, please RSVP to Lora York.

Complete the Prospective Applicant Eligibility Quiz to help you determine if your organization and/or project meets the basic funding requirements. If yes, please send in the Letter of Inquiry that best fits your program/organizations' needs.

Interested in applying? First, complete the attached Prospective Applicant Eligibility Quiz to help you determine if your organization and/or project meets the basic funding requirements.

The Foundation considers most grants proposals during one of two grantmaking cycles, in spring and fall. These cycles are called "primary" grant cycles. Submissions to the Foundation's three issue areas-economic security, freedom from violence, and health-are accepted as follows:

Spring Cycle: Freedom from Violence, Health

Fall Cycle: Economic Security

The Enterprise Fund is an ongoing small grant opportunity.

FAQ: http://www.cfw.org/grants/frequently-asked-questions/

More details on the issue areas: https://www.cfw.org/grants/what-we-fund/

Types of grants available: https://www.cfw.org/grants/strategies-for-change-2/

Before starting your grant application, please review the funding source's website listed below for updates/changes/addendums/conferences/LOIs.
Apply online: https://www.grantinterface.com/cfw/Common/LogOn.aspx

Lora York, Program Officer
Phone: (312) 577-2814
Email: lyork@cfw.org

Chicago Foundation for Women
140 S. Dearborn Street, Suite 400
Chicago, Illinois 60603

Cook, DuPage, Kane, Lake, McHenry and Will counties

USA: Illinois: Cook, DuPage, Kane, Lake, McHenry, and Will Counties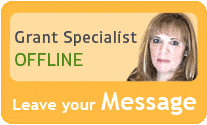 Our team of researchers and grant specialists review hundreds of funding resources daily to make sure GrantWatch.com provides members with the most up-to-date grants.
We have grants for: