Trees for Kids and Trees for Teens Grant
Grants to Iowa Nonprofits, Agencies, and School
Districts for Educational Tree Planning Projects

Iowa Department of Natural Resources (DNR)

09/01/17 Receipt
Grants ranging from $1,000 to $5,000 to Iowa nonprofit organizations, schools districts, and government agencies to engage youth in tree planting projects in public areas and school grounds. Funding may be used for the purchase of trees and mulch. Examples of eligible areas include street right-of-ways, parks, school grounds, courthouse lawns, public buildings, fairgrounds, cemeteries, libraries, and trails.

Trees for Kids and Trees for Teens are tree education and planting programs targeted to Iowa's elementary and secondary school students. The goal of these programs is to educate students about the value of trees and to encourage tree planting projects at schools and other public areas around the state.

The Acceptable Tree List (attached below) includes the species and varieties of trees suitable for Iowa planting projects. Any deviation from this list must be confirmed with the Program Coordinator. If you are interested in planting edible fruit trees, please contact the Program Coordinator for an approved list. If using edible landscape trees, please include a description of what use the fruit will be to your organization, and how you will address fallen fruit and maintenance.

In order to insure future health of urban forests, diversity of species is required. For any project less than 30 trees, a maximum of 3 trees of each species is allowed. For projects over 30 trees, a maximum of 10% per species and 20% per genus is allowed. For example, for 50 total trees, you may have up to 5 Red Maple (Acer Rubrum) and up to a total of 10 Maples including Red (Acer Rubrum), Sugar Maple (Acer saccharum), and Black Maple (Acer nigrum). Please insure that the cultivar you select (example: Burgundy Belle is a cultivar of the Red Maple Species) is on the approved list. If you

Award recipients must purchase all planting stock from an Iowa nursery licensed by the Iowa Department of Agriculture and Land Stewardship. Trees must meet American Nursery Stock Standards. Tree size must meet the minimum standards of 5 - 7 feet, 3⁄4" caliper for deciduous trees for 7 gallon containers (shorter if low growing trees) and 2 - 3 feet for conifers. All trees must be container grown stock no larger than 7 gallon pots. Applicants will receive an additional 15 points if root-pruning container stock is utilized. Any plantings using Ball and Burlap stock will not receive grant funding.

Education Component:

Trees for Kids/Trees for Teens has historically created environmental education curriculum for all Iowa teachers to utilize. Beginning in 2012 Trees For Kids/Trees For Teens will be utilizing the nationally recognized Project Learning Tree curriculum. As part of the educational component of the grant, we are requiring that each grant applicant organization send one educator or curriculum director to a Project Learning Tree training (at no cost to you) provided by Project Learning Tree and Iowa Department of Natural Resources. Attendees will receive a one or two day training, as well as the national Project Learning Tree Curriculum materials.

Mulching:

All trees must be planted and mulched according to the guidelines set forth for container grown trees in the ISU Extension Community Tree Planting and Care Guide. Mulch shall be applied 2 - 4 inches thick to the drip-line of the tree in a donut shape so that the mulch is not against the trunk of the tree. Grant funding may be utilized to purchase 2 bags of mulch per tree. Most 7 gallon containerized trees do not benefit from staking, so staking is not required. Cypress mulch and Weed Control mulch will not be allowed. Weed control mulch has pesticides incorporated in the mulch, and is not safe for children to handle. Cypress mulch is made by cutting down cypress swamps, which we do not support. The best mulch for your trees is organic wood "utility" mulch. This can often be obtained for free from utility companies, city forestry departments, or local tree trimming companies.

Funding is $1,000 - $5,000 per project.

All trees for the Spring grant must be planted by May 31st in the grant year; Fall grant trees must be planted by October 31st in the grant year.

Local and State governments (school districts, cities, counties,) and service organizations with 501(c)3 status are eligible. Service organizations lacking 501(c)3 status can attain eligibility by involving local governments in the holding of funds.

This program does not require, but encourages matching funds.

The application receipt deadlines are March 1, 2017 for Spring and early acceptance fall applications September 1, 2017 for fall applications.

Entities wishing to submit fall planting applications for early acceptance may submit fall planting by March 1st, 2017 and will be notified by March 15, 2017 of award status. Applications received by September 1, 2017, will be notified of award status by September 15th, 2017.

Additional Resources:

Tree Inventories and Plans:
http://www.iowadnr.gov/Environment/Forestry/UrbanForestry/CommunityTreeInventories.aspx

Emerald Ash Borer:
http://www.iowadnr.gov/Environment/Forestry/ForestHealth/EmeraldAshBorer.aspx

Tree City USA/Tree Campus USA:
http://www.iowadnr.gov/Environment/Forestry/UrbanForestry/TreeCityUSA.aspx

Before starting your grant application, please review the funding source's website listed below for updates/changes/addendums/conferences/LOIs.
Laura Wagner, Program Coordinator
515-725-8456
laura.wagner@dnr.iowa.gov

USA: Iowa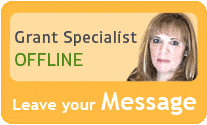 Our team of researchers and grant specialists review hundreds of funding resources daily to make sure GrantWatch.com provides members with the most up-to-date grants.
We have grants for: