SSHRC Postdoctoral Fellowships - September 2017 Competition
Fellowships to Canada New Scholars to Develop a
Research Base in Social Sciences or Humanities

Social Sciences and Humanities Research Council (SSHRC)

09/20/17 8:00 PM Eastern Time
Fellowships of $40,500 per year to Canada scholars in order to establish a research base in the fields of social sciences and humanities. Funding is intended to support promising new Canadian scholars at an important time in their research careers.

These postdoctoral fellowships provide stipendiary support to recent PhD graduates who are:

- Undertaking original research;
- Publishing research findings;
- Developing and expanding personal research networks;
- Broadening their teaching experience;
- Preparing for research-intensive careers within and beyond academia; and
- Preparing to become competitive in national research grant competitions.

Proposed Research

The research proposed in a SSHRC Postdoctoral Fellowship application must be significantly different and distinct from, or add significantly to, that related to the applicant's doctoral thesis. Research programs proposing only the adaptation of doctoral theses for publication in a book or manuscript, the editing of textbooks, translation, or the acquisition of a foreign language are ineligible.

Most funding is awarded through open competitions. Proposals may involve any disciplines, thematic areas, approaches or subject areas eligible for SSHRC funding. SSHRC collaborates closely with the other granting agencies to encourage and promote support to the full range of social sciences and humanities research and research training, including collaboration across disciplines and subject areas.

Applications to SSHRC as the primary source of research or research training support must meet the following two criteria:

- The proposed research or related activities must be primarily in the social sciences and humanities (i.e., aligned with SSHRC's legislated mandate).
- The intended outcome of the research must primarily be to add to our understanding and knowledge of individuals, groups and societies—what we think, how we live, and how we interact with each other and the world around us.

SSHRC welcomes applications involving Aboriginal research, as well as those involving research-creation.

Applicants should consider the following guidelines in their decision to apply to a federal granting agency if their research is in the field of psychology:

SSHRC considers eligible applications within the broad areas of social, developmental, personality and educational psychology. SSHRC also considers eligible proposals related to theory and methods in these areas. SSHRC does not support clinically oriented research with an intent to improve health, or research involving clinical trials.

NSERC considers eligible applications that relate to fundamental psychological processes, their underlying neural mechanisms, their development within individuals, and their evolutionary and ecological context. Fundamental processes are understood to include:

- Sensation and perception;
- Sensorimotor integration;
- Motivation, emotion and reward;
- Learning and memory;
- Cognition and language;
- Sleep, arousal and the chrono-biological modulation of behavior; and statistical methods for analysis of psychological data.

NSERC does not support clinically oriented research.

CIHR supports all research in psychology that has direct relevance to, or ultimate impact on, human health.

Please see the link Subject Matter Eligibility in Pre-application Information below for more information on eligible research topics.

SSHRC Postdoctoral Fellowships are valued at $40,500 per year.

These are taxable, non-renewable fellowships, tenable for 12 or 24 months. The award may begin on the first of any month between May 2018 and January 2019.

To apply to this funding opportunity, the applicant must:

- Be a citizen or permanent resident of Canada (by the application deadline);
- Not hold a permanent faculty position, or a faculty position leading to permanency;
- Have finalized arrangements for affiliation with a recognized university or research institution;
- Have applied not more than twice before to the SSHRC Postdoctoral Fellowships funding opportunity;
- Not be applying in the 2017-18 academic year to the Natural Sciences and Engineering Research Council (NSERC) Postdoctoral Fellowships Program or the Canadian Institutes of Health Research (CIHR) Postdoctoral Fellowship funding opportunity; and
- Not have already received a postdoctoral award (including a Banting Postdoctoral Fellowship) from SSHRC, NSERC or CIHR.

Fellowships will normally be awarded to candidates affiliated with a university other than that which awarded the PhD. SSHRC Postdoctoral Fellowship awards are tenable at Canadian or foreign universities and research institutions.

Applicants are eligible to apply to hold their award at a foreign university only if their PhD was earned at a Canadian university.

Federal government employees require prior approval from SSHRC to be eligible to hold a SSHRC Postdoctoral Fellowship.

To hold the award, applicants must:

- Engage in full-time postdoctoral research for the period of the award;
- Have completed all requirements for their doctoral degree before taking up the SSHRC Postdoctoral Fellowship; and
- Not hold a permanent faculty position, or a faculty position leading to permanency.

Examples of ineligible research include:

- Clinical education for health care professionals;
- Psychomotor research and kinesiology;
- Clinical research (e.g., treatment, prevention or diagnosis of a condition, disorder or disease; -
Testing or evaluating the impact of interventions, medication or medical aids);
- Therapy (e.g., counselling, interventions, psychotherapy, rehabilitation, speech and occupational therapy, validation/testing of diagnostic tools); and epidemiology.

Investigators whose proposed research is health-related should consult CIHR's mandate first to explore eligibility. CIHR has policies and procedures in place to adjudicate the full range of social sciences and humanities research proposals related to health research.

Note: If a deadline falls on a weekend or a Canadian public holiday, the online application system will remain open until 8 p.m. (eastern time) on the next business day.

Results will be announced in February, 2018.

Subject matter eligibility: http://www.sshrc-crsh.gc.ca/funding-financement/apply-demande/background-renseignements/selecting_agency-choisir_organisme_subventionnaire-eng.aspx

Guidelines for the Merit Review of Aboriginal Research: http://www.sshrc-crsh.gc.ca/funding-financement/merit_review-evaluation_du_merite/guidelines_research-lignes_directrices_recherche-eng.aspx

Information on the Talent Program: http://www.sshrc-crsh.gc.ca/funding-financement/umbrella_programs-programme_cadre/talent-eng.aspx

Help with online forms: http://www.sshrc-crsh.gc.ca/funding-financement/forms-formulaires/help_forms-aide_formulaires-eng.aspx

Before starting your grant application, please review the funding source's website listed below for updates/changes/addendums/conferences/LOIs.
Registration and logon: https://webapps.nserc.ca/SSHRC/faces/logon.jsp?lang=en_CA

Email: fellowships@sshrc-crsh.gc.ca
Tel.: 613-943-7777

Canada: Alberta British Columbia Manitoba New Brunswick Newfoundland and Labrador Northwest Territories Nova Scotia Nunavut Ontario Prince Edward Island Quebec Saskatchewan Yukon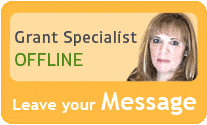 Our team of researchers and grant specialists review hundreds of funding resources daily to make sure GrantWatch.com provides members with the most up-to-date grants.
We have grants for: