Innovation in Development Reporting (IDR) Grant
Grants to USA, Canada, and International Journalists for
Innovative Projects on Food and Agriculture Issues
Agency Type:
Foundation / Corporation

European Journalism Centre (EJC)

09/06/17
Grants to USA, Canada, and International journalists for innovative media projects geared towards European audiences on food and agriculture issues in developing countries. Projects should bring to life the underlying issues of food production and food security, health and nutrition, food trade and markets. EJC is looking to fund journalistic projects on food and development that bring to life stories that focus on the underlying issues of sustainability, resilience, and innovation.

To be eligible, your story must:

- Focus on relevant SDG 2 issues in one or more of the world's developing countries, excluding the countries from the former Yugoslav Republic, former Soviet Union countries, China and countries covered by a US financial embargo (Cuba, Iran, North Korea, Sudan, Syria).
- Report on one or more of the Least Developed Countries (LDCs) and/or the key European donor countries' development relations with LDCs are strongly preferred.

The final project is intended to be published in media outlets with significant reach to audiences in one or more of the following European countries: France, Germany, the Netherlands, Sweden, and the United Kingdom.

Awarded grants can cover:

- Freelance fees
- Direct expenses for research and study trips, including travel and accommodation
- Technical costs to hire equipment or crew
- Access to professional databases or original data gathering efforts
- Graphics, design, and visualization
- Renting of equipment for production and post-production work
- Translations into other languages with the aim of wider reach
- Development or adaptation of software specifically directly for the implementation of the project

Proposals are judged based on editorial focus and quality, impact and reach, and innovation.

10 - 20

The average grant given is about €20,000 and applicants are encouraged to apply for a minimum grant of €10,000.

Both freelance journalists and employed newsroom staff may apply. There is no citizenship, nationality or residence/location restriction on the applicants as long as the final results are published in media outlets with significant reach to audiences in one or more of the following European countries: France, Germany, the Netherlands, Sweden, and the United Kingdom.

The funded stories can be published in any of the official languages of the five admissible countries.

Only media outlets from the eligible countries can be considered as primary outlets. Secondary outlets may cater to any other European country, while publications outside Europe are most welcome for supplemental dissemination.

Grant recipients should be at least 18 years old.

Freelance journalists are expected to pitch their stories to the media organizations themselves and are encouraged to charge freelance fees where appropriate. The Journalism Grants community is a great place to get advice on which partners to target. We also encourage partnerships with media organizations who have not previously published IDR projects.

Newsrooms and their employed journalists are particularly encouraged to apply, however applications from state-owned or directly government-controlled entities are not eligible. The Guardian and Le Monde Afrique are also not eligible as primary publication partners, as they already receive direct support from the Bill and Melinda Gates Foundation.

Successful applications show deep engagement and collaboration with local reporters on the ground.

Freelancers and newsrooms may apply for full funding for a project, or partial story funding to top-up existing reporting budgets. Grants cannot cover costs for the salaries of journalists who are already employed.

Freelance journalist fees should be at market rate and be a reasonable percentage of the overall budget. All travel and project costs must be included.

The grant program does not cover:

- Salaries of journalists who are already employed
- Costs that took place prior to the grant or previously published work
- Indirect costs (overheads)
- Purchases of equipment, machines, real-estate, general-purpose software licenses
- Bribes or otherwise unethical, illegal and undocumented expenses
- Activities violating the privacy of individuals
- Political campaigns or lobbying activities

Applications are submitted in a two-stage process. At the first stage, all freelance and newsroom applicants are welcome to submit an application online. Applications are reviewed within four weeks time.

At the second stage, shortlisted applicants will be invited to submit a full application package.

Freelancers are encouraged to claim fees from the media outlets publishing their projects and may keep all such revenue. Grants include all and any taxes for which the grantees may be liable, and grantees are responsible for their own tax declarations.

FAQs: http://innovation.journalismgrants.org/faq

Before starting your grant application, please review the funding source's website listed below for updates/changes/addendums/conferences/LOIs.
Register and apply online:
http://journalismgrants.awardsplatform.com/

Questions may be emailed to info@journalismgrants.org

USA: Alabama; Alaska; Arizona; Arkansas; California; Colorado; Connecticut; Delaware; Florida; Georgia; Hawaii; Idaho; Illinois; Indiana; Iowa; Kansas; Kentucky; Louisiana; Maine; Maryland; Massachusetts; Michigan; Minnesota; Mississippi; Missouri; Montana; Nebraska; Nevada; New Hampshire; New Jersey; New Mexico; New York City; New York; North Carolina; North Dakota; Ohio; Oklahoma; Oregon; Pennsylvania; Rhode Island; South Carolina; South Dakota; Tennessee; Texas; Utah; Vermont; Virginia; Washington, DC; Washington; West Virginia; Wisconsin; Wyoming
USA Territories: American Samoa (USA) Guam (USA) Puerto Rico (USA) Virgin Islands (USA) Northern Mariana Islands (USA)
USA Compact Free Associations: The Federated States of Micronesia (USA) Marshall Islands (USA) Republic of Palau (USA)
Canada: Alberta British Columbia Manitoba New Brunswick Newfoundland and Labrador Northwest Territories Nova Scotia Nunavut Ontario Prince Edward Island Quebec Saskatchewan Yukon
Israel
International country outside of the USA, Israel and Canada.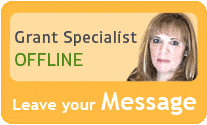 Our team of researchers and grant specialists review hundreds of funding resources daily to make sure GrantWatch.com provides members with the most up-to-date grants.
We have grants for: