2018 Outreach and Restoration Grant Program
Grants to Maryland Nonprofits, Agencies, and
IHEs for Environmental Stewardship and Outreach
Agency Type:
Foundation / Corporation

Chesapeake Bay Trust and City of Baltimore Department of Public Works, Charles County Watershed Protection and Restoration Program, City of Gaithersburg, Howard County, Community Foundation of Anne Arundel County, and Harford County

08/02/17

09/11/17 5:00 PM
Grants to Maryland nonprofit organizations, government agencies, conservation districts, and IHEs for on-the-ground environmental restoration and community engagement in stewardship activities. Applicants seeking certain project types are strongly encouraged to contact program staff prior to applying.

This Program was established to provide accessible funds to organizations and agencies to implement community-led stewardship efforts that increase public understanding of environmental challenges; implement demonstration-scale, community-based, on-the-ground restoration projects; and expand the base of public support necessary to advance the restoration of Maryland's bays, tributaries, and other natural resources.

All projects should meet one or both of the following goals:

a) Significantly engage members of a specific audience in community and environmental issues through awareness or behavior change efforts.

b) Accomplish on-the-ground restoration that will result in improvements in health of a Maryland natural resource, either through habitat enhancement or water quality improvement.

As part of an effort to more fully engage underrepresented groups in its grant-making, the Trust strongly encourages projects that increase awareness and participation of communities of color and/or that improve watershed health in communities of color.

Project Types

Track 1: Outreach Projects

Awareness Projects should: Seek to increase knowledge within either a new priority audience or on a new topic, in which a basic level of awareness has not yet been established. Example projects include but are not limited to:

-Workforce development and jobs training programs;
-Workshops promoting restoration and protection best practices;
-Environmental knowledge building events;
-"Train the trainer" sessions;
-Awareness activities such as stream clean ups and storm drain stenciling;
-Environmental art installations designed to increase awareness of environmental, especially water-related, issues.

Applicants should include an estimate of how they expect the project to improve awareness, and how they will know awareness of the target issue has occurred. Proposals requesting funding for stand-alone passive signage, flyer, and other print material projects will not be considered for funding. These types of projects must accompany a project from the list above.

Behavior Change Projects should: Target a specific change in behavior within a specific audience and should be based on a formal assessment of audience knowledge, attitudes, and practices. Example projects include:

-Social Marketing Plan development (including barrier and benefit research, positioning statement, marketing mix development, evaluation plan development, and project implementation planning);
-Piloting and Implementation of previously developed social marketing plans; and
-Empirical research designed to answer key questions relating to behavior change challenges that impact water quality.

Track 2: Implementation Requests for Restoration Projects (implementation-only requests)

Restoration Projects include:
-Tree planting projects - urban, suburban, or rural;
-Streamside forest buffers;
-Vacant lot greening projects;
-Bioretention cells, bioswales, rain gardens, rain barrels, and other low impact development techniques;
-Wetland creation, restoration and enhancement;
-Living shoreline;
-Small-scale stream restoration and fish passage projects; and
-Installation of agriculture best management practices, including fencing, buffers, wetlands, and more.
-Stormwater Management projects on large scale school property projects that restore habitat, improve water quality, and establish outdoor classrooms on school grounds. (School-based projects should contribute to Maryland Green School certification efforts, should be integrated into classroom curriculum, and must have a plan for continued use of the project area as an outdoor classroom beyond the term of the grant.)

Track 3: Outreach and Restoration Projects (projects that combine outreach and restoration elements to measurably build knowledge within the community served).

Combines elements from the "Awareness and Knowledge Building" (Track 1) and "Restoration" (Track 2) project lists above.

Track 1: Outreach:
-$5,001 - $30,000 for projects focused on education and awareness as project outcomes
-$5,001 - $50,000 for behavior change projects.

Track 2: Restoration:
-$5,001 - $50,000 for implementation projects

Track 3: Outreach and Restoration:
-$5,001 - $75,000 for projects that combine restoration and outreach elements to measurably build knowledge within the community served.

Projects should be completed within approximately one to two years upon receipt of the grant award.

Project timelines that exceed 18 months must be justified in the project narrative document component of the application.

The Trust welcomes requests from the following organizations:

-501(c)3 Private Nonprofit Organizations
-Faith-based organizations
-Community Associations
-Service, Youth, and Civic Groups
-Municipal, County, Regional, State, Federal Public Agencies
-Soil/Water Conservation Districts & Resource Conservation and Development Councils
-Forestry Boards
-Public and Independent Higher Educational Institutions

If your organization category is not listed above, please contact the Trust to verify eligibility prior to submitting your application. Applications submitted from organizations outside of these categories may not be eligible for funding.

The Trust seeks applications from organizations new to environmental grant-making as well as organizations experienced in restoration or behavior change projects.

The following cannot be funded in this program:
-Endowments, deficit financing, individuals, building campaigns, annual giving, research, fund raising or venture capital;
-Mitigation or other projects required by an existing or pending regulatory permit or action.
-Political lobbying;
-Reimbursement for a project that has been completed or materials that have been purchased;
-Projects and programs located outside of Maryland;
-Budget items that are considered secondary to the project's central objective.
-Traditional marketing efforts that serve to generally promote the applicant organization.

This summer, the Trust will be hosting a free informational workshop with Baltimore City Department of Public Works about the Watershed Assistance and Outreach & Restoration grant programs.

The workshop will provide an overview of these grant programs, the education and restoration goals for Baltimore City, and a step by step review of the application process. Workshop participants are encouraged to review grant program details and bring project ideas to the workshop.

The next workshop will take place on August 2nd, 6:00 - 8:00 PM at Humanim (1701 N Gay St, Baltimore, MD 21213).

RSVP via email by the day before the workshop.

Cash and in-kind match are not required, but match is a criterion on which the project will be evaluated. Projects showing matching contributions of funds or in-kind services from project partners and other sources will receive higher scores in this criterion.

The Trust acknowledges that minor design and pre-construction management support may be required as part of Restoration Track projects. Proposals submitted to the Outreach and Restoration Grant Program should have design documentation completed and ready for permitting or be able to finalize or modify designs in order to obtain any permits ) for under $5,000. Projects requiring larger investments for design (greater than $5,000) should be submitted through an alternative program, Watershed Assistance Grant Program, which is a partnership between the Maryland Departments of Natural Resource and Environment and the Trust for design-only funding. If you think your project can be completed within the Restoration Track with assistance of design funds, please speak to the Trust about justification.

Applicants interested in behavior change projects or empirical research projects are strongly encouraged to contact the Trust during idea development prior to applying.

The above lists are not exhaustive. If you have a project idea that is not listed above, but meets the broad goals of the Outreach and Restoration Grants Programs, please contact Trust staff to discuss your idea before applying.

For applicants interested in K-12 education-related grants, please see the Environmental Education Grants Program or contact Trust staff for more information.

New applicants are welcome to contact the Trust for assistance in applying.

The deadline to apply online is September 11, 2017 at 5:00 PM.

Applicants are strongly encouraged to submit at least a few days prior to the deadline given the potential for high website traffic on the due date.

Grant awards will be announced in December 2017.

Before starting your grant application, please review the funding source's website listed below for updates/changes/addendums/conferences/LOIs.
To RSVP for a workshop, email:
ZKelleher@cbtrust.org

Start a New Application:
https://www.grantrequest.com/SID_1520?SA=SNA&FID=35006

Abbi Huntzinger
410-974-2941, x106
ahuntzinger@cbtrust.org

Kacey Wetzel
410-974-2941, x104
kwetzel@cbtrust.org

USA: Maryland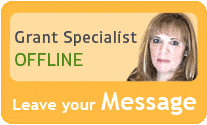 Our team of researchers and grant specialists review hundreds of funding resources daily to make sure GrantWatch.com provides members with the most up-to-date grants.
We have grants for: