Ernest F. Hollings Undergraduate Scholarship
Scholarships to USA Undergraduates in
Majors Related to Natural Sciences

US Department of Commerce - National Oceanic and Atmospheric Administration (NOAA)

01/31/17 11:59 PM EST
Scholarships of up to $9,500 per academic year to USA and territories undergraduate students majoring in fields related to oceanic and atmospheric sciences. In addition to financial support for completing academic coursework, scholars will be provided with a hands-on, summer internship opportunity.

This scholarship is open to a broad range of majors that may be related to oceanic and atmospheric sciences, such as biological, social, and physical sciences; mathematics; engineering; computer and information sciences; and teacher education.

The Hollings Scholarship Program provides successful undergraduate applicants with awards that include academic assistance (up to $9,500 per year) for two years of full-time study during the 9-month academic year and a 10-week, full-time internship position ($700/week) during the summer at a NOAA facility.

The internship between the first and second years of the award provides the Scholars with hands-on, practical experience in NOAA-related science, research, technology, policy, management, and education activities. Awards also include travel funds to attend a mandatory NOAA Scholarship Program orientation, scientific conferences where students may present a paper or poster, and a housing subsidy for scholars who do not reside at home during the summer internship.

The National Oceanic and Atmospheric Administration (NOAA) Ernest F. Hollings (Hollings) scholarship program is designed to:

-Increase undergraduate training in oceanic and atmospheric science, research, technology, and education and foster multidisciplinary training opportunities;

-Increase public understanding and support for stewardship of the ocean and atmosphere and improve environmental literacy;

-Recruit and prepare students for public service careers with NOAA and other natural resource and science agencies at the federal, state and local levels of government; and

-Recruit and prepare students for careers as teachers and educators in oceanic and atmospheric science and to improve scientific and environmental education in the United States.

Awards also include a mandatory NOAA orientation during the last week of May in the first year of the scholarship award; a housing allowance ($200/week) for student scholars who do not reside at home during the summer internship; round-trip travel to the internship site including reimbursement for incidentals; travel expenses for attendance and participation at the NOAA Science and Education Symposium (Final Week presentations) in Silver Spring, MD, at the completion of the internship; and conference travel to attend professional conferences and present the results of the NOAA internship project.

Scholarships provide up to $9,500 per academic year; and $700/week for the 10-week summer internship.

Scholarships may cover up to two academic years. Summer internships will be for 10 weeks between the first and second academic year.

To be eligible to apply for Hollings Scholarship, at the time of application (annually September through January) you must:

-Be a U.S. citizen;

-Be currently enrolled or accepted as a full-time 2nd year student in a four-year academic program or as a full-time 3rd year student in a five-year undergraduate program at an accredited college or university or university within the United States or U.S. territories;

-Earn and maintain a 3.0 grade point average on a 4.0 scale (or equivalent on other identified scale) in all completed undergraduate courses each term and cumulative, as well as an overall GPA of 3.0 in your major field of study. The grade point average requirement applies prior to and at the time of application for a scholarship, for the period between application and award notification, and after award distribution; and

-Have and maintain a declared major in a discipline including, but not limited to, oceanic, environmental, biological, and atmospheric sciences, mathematics, engineering, remote sensing technology, physical and social sciences including geography, physics, hydrology, geomatics, or teacher education that support NOAA's programs and mission.

The Hollings and EPP/MSI Undergraduate Scholarship applications will close on Tuesday, January 31, 2017, at 11:59 PM EST.

More information regarding scholarship eligibility may be found here: http://www.noaa.gov/office-education/hollings-scholarship/prospective

FAQ: http://www.noaa.gov/node/1853/

Before starting your grant application, please review the funding source's website listed below for updates/changes/addendums/conferences/LOIs.
Apply Online: https://oedwebapps.iso.noaa.gov/uspa/Default.aspx

(301)-628-2913
StudentScholarshipPrograms@noaa.gov

USA: Alabama; Alaska; Arizona; Arkansas; California; Colorado; Connecticut; Delaware; Florida; Georgia; Hawaii; Idaho; Illinois; Indiana; Iowa; Kansas; Kentucky; Louisiana; Maine; Maryland; Massachusetts; Michigan; Minnesota; Mississippi; Missouri; Montana; Nebraska; Nevada; New Hampshire; New Jersey; New Mexico; New York City; New York; North Carolina; North Dakota; Ohio; Oklahoma; Oregon; Pennsylvania; Rhode Island; South Carolina; South Dakota; Tennessee; Texas; Utah; Vermont; Virginia; Washington, DC; Washington; West Virginia; Wisconsin; Wyoming
USA Territories: American Samoa (USA) Guam (USA) Puerto Rico (USA) Virgin Islands (USA) Northern Mariana Islands (USA)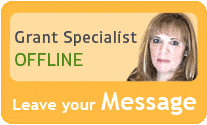 Our team of researchers and grant specialists review hundreds of funding resources daily to make sure GrantWatch.com provides members with the most up-to-date grants.
We have grants for: