Israel-US Binational Industrial Research and Development Foundation (BIRD) Grant
Grants to USA and Israel For-Profits to Collaborate
on Commercial Technology Development
Agency Type:
Foundation / Corporation

Israel-US Binational Industrial Research and Development Foundation (BIRD)

10/17/17 Midnight PST
Grants to USA and Israel for-profit tech companies to work together on the research and development, manufacturing, and selling of innovative products with significant commercial potential. Applicants are required to contact the funding source prior to applying and a brief initial application is due by September 7, 2017. Please note that these grants are subject to repayment upon product commercialization.

To be considered, a project proposal should include:

- R and D cooperation between two, unrelated companies, one registered in the U.S. and the other in Israel. - The companies should jointly apply for BIRD support
- Research and development topics within the scope of this call include but are not limited to:
Advanced Manufacturing, Agrotechnology, Cleantech and Environment, Communications, Electronics, FinTech, Gas, Homeland Security and Cyber Security, Life Sciences, Software, etc.
-The jointly developed technology or product(s) must have considerable innovation
- Significant commercial potential

One or both companies should possess intellectual property rights to the technology being developed and to the finished product. The Product should target an attractive and growing market that is not necessarily geographic specific, but is familiar to and serviced by at least one of the two partnering companies.

BIRD will consider products employing any area of technology and targeted for any market segment or application, but encourages and preferentially supports projects employing breakthrough or state-of-the-art technologies which are receiving global attention and address market segments where Israel has a relative technology or business long-term advantage. The only exception to the above is BIRD's restriction to support products targeted for military markets or applications.

Types of Requests:

1) Full-Scale Projects

A Full-Scale Project is defined as one in which the total development cost to the two companies (up to the point of commercial readiness) is at least $400,000. BIRD's cost-share is up to 50% of the total cost of such projects.

2) Mini-Projects

It is often appropriate for two companies contemplating a partnership to define an initial project of modest size rather than to plunge into a higher-cost, full-scale project of greater risk and duration. BIRD has, therefore, designed and introduced the Mini-Project, which has proven to be a powerful and successful tool for rapid and relatively low-risk involvement of U.S. and Israeli companies in relatively small but meaningful product developments of a cutting edge technology.

The Executive Director is empowered by the Board of Governors to allocate up to 20% of annual conditional grant funds for the support of mini-projects. The budget of a BIRD mini-project is limited to $400,000. Grants are a maximum of $200,000, or 50% of actual project costs, whichever is less.

It is important to note that despite the relatively small size of such joint ventures, the scope and total budget of the mini-project must be such that at its completion the developed product will be market-ready. A proposal for a mini-project in which product development, although advanced, is not fully completed to enable its prompt initial commercialization, will usually not be approved.

BIRD funds up to 50% of the R&D costs associated with the joint project. The maximum conditional grant per project is up to $1 million. Mini-Projects can receive up to $200,000.

The project start date may be as early as the 1st day of the month in which the final Project proposal is submitted jointly by the companies, and Project duration may be as long as 3 - 4 years, if deemed necessary for reaching commercial readiness.

Proposals must be a cooperation between two unrelated companies, one registered in the US and the other in Israel. The companies should jointly apply for BIRD support.

Application process:

Step 1: Introduction of Potential Project to BIRD: BIRD requires Israeli and U.S. companies that are considering applying for project funding with a respective U.S. or Israeli partner, to meet with a BIRD representative as soon as possible, to introduce their company, their innovative technology, and their potential new product.

Step 2: Submittal of the Executive Summary of Project Proposal by September 1, 2017, Midnight PST [Feasible timeframe: 2 weeks from the process start]: Once the Israeli and U.S. companies decide to (1) jointly undertake the development and commercialization of a defined product and (2) apply to BIRD for partial funding of the project, the companies will complete and sign the Executive Summary of Project Proposal (see section 3.2.) and submit it to BIRD's upload system at the address given below.

Step 3: BIRD's Review of the Executive Summary of Project Proposal [Feasible timeframe: 2.5 weeks from the process start]: Within a few days following submission of the complete and signed Executive Summary of Project Proposal, BIRD's PBC's will issue their written recommendation to the companies regarding whether or not to proceed to the next step in the application process – the preparation and submittal of the full project proposal

Step 4: Preparation and Submittal of the Full Project Proposal [Feasible timeframe: 7 weeks from the process start]: The companies will jointly prepare a full project proposal by October 17, 2017, Midnight PST.

Decisions will be made in December, 2017.

Upon product commercialization, the gross sales (and not the profit) derived by either partner from sales of the Product (or subsequent products based on the technology developed in the Project), become the basis for repayment of the BIRD Grant. Repayments are made at the rate of 5% of each $ of reported sales
revenue.

If product commercialization is unsuccessful, and no revenue is generated, whether due to technological or marketing failure, BIRD will not seek repayment of the Conditional Grant.

Deadlines: http://www.birdf.com/?CategoryID=325

BIRD Procedures and Additional Forms: http://www.birdf.com/?CategoryID=326

Before starting your grant application, please review the funding source's website listed below for updates/changes/addendums/conferences/LOIs.
Executive Summary submittal address: https://upload.birdf.com

In Israel:
Ms. Einat Spivak
972-3-698-8300
einat@birdf.com

East Coast/Midwest (US):
Ms. Andrea Yonah
609-356-0305
andreay@birdf.com

West Coast (US):
Ms. Maya Vardi Shoshani
650-752-6485
mayav@birdf.com

USA: Alabama; Alaska; Arizona; Arkansas; California; Colorado; Connecticut; Delaware; Florida; Georgia; Hawaii; Idaho; Illinois; Indiana; Iowa; Kansas; Kentucky; Louisiana; Maine; Maryland; Massachusetts; Michigan; Minnesota; Mississippi; Missouri; Montana; Nebraska; Nevada; New Hampshire; New Jersey; New Mexico; New York City; New York; North Carolina; North Dakota; Ohio; Oklahoma; Oregon; Pennsylvania; Rhode Island; South Carolina; South Dakota; Tennessee; Texas; Utah; Vermont; Virginia; Washington, DC; Washington; West Virginia; Wisconsin; Wyoming
Israel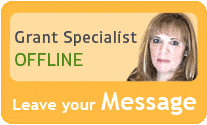 Our team of researchers and grant specialists review hundreds of funding resources daily to make sure GrantWatch.com provides members with the most up-to-date grants.
We have grants for: