CyberCorps(R) Scholarship for Service (SFS) - Capacity Track
Grants to USA Colleges, Nonprofits, and Agencies
to Help IHEs Produce Cybersecurity Professionals

National Science Foundation (NSF)

12/15/16 5:00 PM Proposer's Local Time

Request a Grant Writer
Grants to USA colleges and universities, nonprofits that are directly involved with educational or research activities (e.g., museums, research labs, etc.), for-profits, state and local government agencies (including school districts), and individual scientists, engineers, and educators for innovative proposals leading to an increase in the ability of the United States higher education enterprise to produce skilled cybersecurity professionals.

Proposals are encouraged that contribute to the expansion of existing educational opportunities and resources in cybersecurity, and focus on efforts such as:

- Research on the teaching and learning of cybersecurity, including research on materials, methods, and interventions;
- Curricula recommendations for new courses, degree programs, and educational pathways with plans for wide adoption nationally;
- Teaching and learning effectiveness of cybersecurity curricular programs and courses;
- Integration of cybersecurity topics into computer science, data science, information technology, engineering, and other existing degree programs, with plans for pervasive adoption; and
- Partnerships between institutions of higher education, governmental agencies, and relevant employment sectors, leading to improved models for the integration of applied research experiences into cybersecurity degree programs.

10 - 15

Capacity Track projects may vary in size and may request up to $500,000 in total.

Capacity Track projects are usually funded over a three-year period.

Proposals may be submitted by those falling within the categories of proposers eligible to submit proposals to the National Science Foundation (listed below).

These categories are identified in the Grant Proposal Guide, Chapter I, Section E (see the last link in the Supporting Documents section below).

Eligible Proposers:

1. Universities and Colleges: Universities and two- and four-year colleges (including community colleges) accredited in, and having a campus located in, the USA acting on behalf of their faculty members. Such organizations also are referred to as academic institutions.

2. Nonprofit, non-academic organizations: Independent museums, observatories, research laboratories, professional societies and similar organizations located in the USA that are directly associated with educational or research activities.

3. For-profit organizations: USA commercial organizations, especially small businesses with strong capabilities in scientific or engineering research or education. An unsolicited proposal from a commercial organization may be funded when the project is of special concern from a national point of view, special resources are available for the work, or the proposed project is specially meritorious.

NSF is interested in supporting projects that couple industrial research resources and perspectives with those of universities; therefore, it especially welcomes proposals for cooperative projects involving both universities and the private commercial sector.

4. State and Local Governments: State educational offices or organizations and local school districts may submit proposals intended to broaden the impact, accelerate the pace, and increase the effectiveness of improvements in science, mathematics, and engineering education in both K-12 and post-secondary levels.

5. Unaffiliated Individuals: Scientists, engineers or educators in the USA and USA citizens may be eligible for support, provided that the individual is not employed by, or affiliated with, an organization, and the individual:

(a) Has demonstrated the capability and has access to any necessary facilities to carry out the project; and

(b) Agrees to fiscal arrangements that, in the opinion of the NSF Division of Grants and Agreements, ensure responsible management of Federal funds.

Unaffiliated individuals must contact the appropriate program prior to preparing and submitting a proposal.

Please Note the Following Restrictions:

1. NSF rarely provides support to foreign organizations. NSF will consider proposals for cooperative projects involving USA and foreign organizations, provided support is requested only for the USA portion of the collaborative effort.

2. NSF does not normally support research or education activities by scientists, engineers, or educators employed by Federal agencies or Federally Funded Research and Development Centers (FFRDCs). Under unusual circumstances, other Federal agencies and FFRDCs may submit proposals directly to NSF. A proposed project is only eligible for support if it meets one or more of the following exceptions, as determined by a cognizant NSF Program Officer:

- Special Projects. Under exceptional circumstances, research or education projects at other Federal agencies or FFRDCs that can make unique contributions to the needs of researchers elsewhere or to other specific NSF objectives may receive NSF support.
- National and International Programs. The Foundation may fund research and logistic support activities of other Government agencies or FFRDCs directed at meeting the goals of special national and international research programs for which the Foundation bears special responsibility, such as the USA Antarctic Research Program.
- International Travel Awards. In order to ensure appropriate representation or availability of a particular expertise at an international conference, staff researchers of other Federal agencies may receive NSF international travel awards.

Proposers who think their project may meet one of the exceptions listed above must contact a cognizant NSF Program Officer before preparing a proposal for submission. In addition, a scientist, engineer or educator who has a joint appointment with a university and a Federal agency (such as a Veterans Administration Hospital, or with a university and a FFRDC) may submit proposals through the university and may receive support if he/she is a faculty member of the university, although part of his/her salary may be provided by the Federal agency. Preliminary inquiry must be made to the appropriate program before preparing a proposal for submission.

Proposals for the Capacity Track are accepted between December 1, 2016 and December 15, 2016.

The full guidelines are attached below (see Supporting Documents section) in PDF and TXT format. You can also access the guidelines in HTML format online at: https://www.nsf.gov/pubs/2015/nsf15584/nsf15584.htm

Proposals may be submitted via FastLane or Grants.gov.

Before starting your grant application, please review the funding source's website listed below for updates/changes/addendums/conferences/LOIs.
Dongwon Lee d
Email: dlee@nsf.gov
Phone: (703) 292-4679

Victor P. Piotrowski
Email: vpiotrow@nsf.gov
Phone: (703) 292-5141

Paul Tymann
E-mail: ptymann@nsf.gov
Phone: (703) 292-2260

Technical Assistance:

For FastLane user support, call the FastLane Help Desk at 1-800-673-6188 or email fastlane@nsf.gov. The FastLane Help Desk answers general technical questions related to the use of the FastLane system. Specific questions related to this program solicitation should be referred to the NSF program staff contact(s) listed above.

For Grants.gov user support, contact the Grants.gov Contact Center at 1-800-518-4726 or by email: support@grants.gov. The Grants.gov Contact Center answers general technical questions related to the use of Grants.gov. Specific questions related to this program solicitation should be referred to the NSF program staff contact(s) listed above.

47.076

NSF 15-584

USA: Alabama; Alaska; Arizona; Arkansas; California; Colorado; Connecticut; Delaware; Florida; Georgia; Hawaii; Idaho; Illinois; Indiana; Iowa; Kansas; Kentucky; Louisiana; Maine; Maryland; Massachusetts; Michigan; Minnesota; Mississippi; Missouri; Montana; Nebraska; Nevada; New Hampshire; New Jersey; New Mexico; New York City; New York; North Carolina; North Dakota; Ohio; Oklahoma; Oregon; Pennsylvania; Rhode Island; South Carolina; South Dakota; Tennessee; Texas; Utah; Vermont; Virginia; Washington, DC; Washington; West Virginia; Wisconsin; Wyoming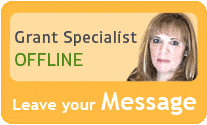 Libby is constantly in touch with grant program managers and reviews numerous publications to make sure that GrantWatch.com provides subscribers with the most up-to-date grant opportunities.
We have grants for:

Need help?
Hi, I would love to guide you through the site.
Please feel free to call or write.
Customer Sales & Support
(561) 249-4129