Youth Service Improvement Grant (YSIG)
Grants to New York City Nonprofits to Improve
Existing Youth Services and Programs
Agency Type:
Foundation / Corporation

William T. Grant Foundation

09/07/17 3:00 PM EST
Grants of up to $25,000 to New York community-based organizations for programs and services that benefit youth (ages 5 to 25 years old) in the five boroughs of New York City. Funding is specifically intended to help strengthen existing youth programs and services by addressing issues or problems at the point of service, where staff and youth interact.

These grants fund specific, stand-alone projects that will make services more effective and, ultimately, provide youth with better experiences. Applicants should focus on a compelling issue or problem with their current services and propose their best improvement idea. Possible problem areas for improvement include: the program curriculum and teaching materials, direct service skills of frontline staff, or a gap in current services. Applicants should not feel limited to these examples. Applicants are encouraged to examine other issues at the point of service and propose appropriate solutions.

The Foundation is particularly interested in some improvement program approaches. These considerations include:
- Programs for underserved populations. If appropriate, applicants should describe their participants' demographics.
- Staff training. Applicants proposing this should consider coaching of frontline staff using a well-developed tool (refer to Measuring Youth Program Quality: A Guide to Assessment Tools, 2nd Edition for guidance), or develop site directors' skills to conduct effective staff development with frontline staff. Applicants may want to mention whether frontline staff fall within the Foundation's definition of youth (ages 5 to 25)

Awards are $25,000 each. The $25,000 award limit applies to the entire award, regardless of duration.

The Foundation supports projects lasting between six months and two years.

To be eligible for consideration, applying organizations must:

- Have their own 501(c)(3) tax-exemption. If an applying organization is separately incorporated but tax-exempt through a group ruling, the applicant should supply the 501(c)(3) letter of the parent organization and documentation that it is part of the group. In this case, only the applying organization's budget will be considered under the YSIG eligibility guidelines. If the applying organization is a sub-unit of the parent organization and is not separately incorporated, the parent organization's budget will be considered under the eligibility guidelines.

- Have an operating budget between $250,000 and $5 million, if the organization serves youth only. If the applying organization serves youth and other populations, its operating budget must be less than $20 million and its youth services budget must be between $250,000 and $5 million.

- Be a community-based organization (CBO) that provides youth services in any of the five boroughs of New York City. Note: Public and private schools are not eligible for consideration.

- Serve youth ages 5 to 25. At least 80 percent of youth participating in the services targeted for improvement must be in this age range.

- Serve youth directly; applicant staff must have direct contact with youth at the point of service.

Additional Eligibility Criteria:

Organizations previously funded under the YSIG program cannot apply again for at least 18 months after the end of their award.

The YSIG program only supports improvement activities. The program does not support general operations; planning, needs assessment, and evaluation proposals will not be considered. Organizational improvement activities not focused on changes at the point-of-service, such as board development or financial system updates, are also ineligible. The YSIG program also does not fund building campaigns, scholarships, endowments, lobbying, or awards to individuals. The Foundation will not fund changes that simply increase the number of slots in a program (expansions). As such, all proposed budgetary items must be directly related to the proposed improvement.

Download the Youth Services Improvement Grants Application Guide (updated July 2017) from the Supporting Documents section below.

The online application will open during the week of July 17. All applications must be received by September 7, 2017 (3:00 p.m. Eastern Time), for decisions in March 2018.

Click here for more grant guidelines and submission instructions: http://wtgrantfoundation.org/grants/youth-services-improvement-grants/application-information

Click here for further resources for applicants: http://wtgrantfoundation.org/grants/youth-services-improvement-grants/resources-for-applicants

Click here for the FAQs: http://wtgrantfoundation.org/grants/youth-services-improvement-grants/faq

Please Note: Although the Foundation is prepared to fully fund projects within their budget range, the Foundation is also willing to co-fund larger improvement efforts with other funders. Regardless of the size of the budget for the improvement project, the Foundation encourages applicants to commit some of their own resources through in-kind support or the use of unrestricted funds. The Foundation views this action as one indication of organizational commitment to the improvement project.

Before starting your grant application, please review the funding source's website listed below for updates/changes/addendums/conferences/LOIs.
Click here to apply online: https://easygrants.wtgrantfoundation.org/

Questions regarding the Youth Service Improvement Grants program may be sent to Sharon Brewster: sbrewster@wtgrantfdn.org.

General Contact Information:

570 Lexington Avenue
18th Floor
New York, NY 10022

Phone: 212.752.0071
Fax: 212.752.1398
Email: info@wtgrantfdn.org

USA: New York City: All Five Boroughs of New York City; New York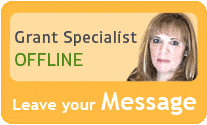 Our team of researchers and grant specialists review hundreds of funding resources daily to make sure GrantWatch.com provides members with the most up-to-date grants.
We have grants for: