Community Grant Program
Grants to Saskatchewan Nonprofits and Groups for Children
and Youth Development and Community Engagement
Agency Type:
Foundation / Corporation

Community Initiatives Fund (CIF)

10/01/17 Up to midnight
Grants of up to $25,000 for local projects and grants of up to $50,000 for provincial projects to Saskatchewan nonprofits and volunteer community groups to support healthy development and growth of children and youth; community engagement and capacity building; community, family, and individual well-being; and supportive and inclusive communities.

Funded initiatives can be one-time projects or ongoing programs and services. Generally, funding will support expenses such as salaries, supplies, and other costs directly related to the delivery of the project.

Programs that benefit urban and rural Aboriginal peoples, individuals challenged by financial, accessibility or other barriers, and newcomers are a priority for funding.

Applications may be for local or provincial project grants. Local projects benefit residents of one community or region. Provincial projects are those that may be either delivered in two or more regions or involve participation from across Saskatchewan.

The Community Grant Program supports projects and initiatives that:

- Provide positive opportunities for children and youth to grow and develop skills, self-esteem, and a healthy lifestyle; include physical activity and problem gambling initiatives;
- Ensure families have access to support and resources to create healthy, caring, and safe environments;
- Celebrate the history and accomplishments of Saskatchewan communities;
- Encourage and support individuals to become involved as active citizens, volunteers, and community leaders; and strengthen Saskatchewan's nonprofit sector.

Local grant: Up to $25,000
Provincial grant: Up to $50,000

Events, programs, and activities must occur within 12 months of the grant approval date.

To be eligible to apply to the Community Initiatives Fund, an applicant must be either an:
- Incorporated Saskatchewan nonprofit organization whose primary purpose and activities are to benefit Saskatchewan communities; or an
- Unincorporated volunteer community group that is endorsed by an eligible organization. Endorsing organizations may be Saskatchewan nonprofits, municipalities, health regions, schools, or school divisions that agree to receive, administer, and account for CIF grants on behalf of a community group.

Smaller, rural, and Northern communities that meet the eligibility criteria are encouraged to apply. On-reserve projects may be eligible if the applicant meets eligibility criteria and the project primarily benefits people living off-reserve.

The Community Grant program does NOT provide funding for:
- Salaries (permanent, temporary, contract), fees, and related expenses for: Federal or provincial government employees; Municipal government employees except those delivering community programs; School and school division teachers, teaching assistants, and administrators; Health region administration and medical staff; Artists, artisans and performers who do not live in Saskatchewan; Fundraisers and grant writers; Facilitators/consultants who do not live in Saskatchewan unless it can be demonstrated that resources are not available within province.
- Honorariums, except for those paid to Aboriginal Elders to a maximum of $150/day and elder helpers to a maximum of $50/day. Tobacco may be part of the Elder honorarium, but the total cost of the honorarium and tobacco may not
exceed $150/day.
- Capital purchases such as playground equipment, construction, or repairs to buildings or facilities.
- Purchase of office equipment/furniture that is used for general operations and not specific to delivery of the project.
- Food for events (festivals, centennials, workshops) where an entrance/registration fee is being charged for the event.
- Unhealthy food items such as chips, pop, and cookies (refer to the Canada Food Guide for healthy options, www.hc-sc.gc.ca).
- Fundraising events and programs, and public awareness campaigns, including related salaries or contractor fees.
- Direct religious activities of religious groups or organizations, and supplies related specifically to faith-based items i.e. rosaries, Bibles, etc.
- Projects exclusive to a specific family, business, religious or political group.
- Government delivered projects, programs and services.
- Training for staff of schools, school divisions, municipalities, and health regions.
- School curriculum related expenses, excursions, activities and trips.
- Sporting, cultural, or other competitions, tournaments, trips, or events.
- Expenses related to hosting or sponsorship of conferences, trade fairs, display fairs, or expositions.
- Printing and/or publishing costs of books.
- Costs related to producing a film or involving photographer and videographer expenses.
- Commissioned or purchased artworks for non-public use, and repair or restoration of artworks.
- Out of province travel.
- Gift cards, contests, prizes, awards, trophies, plaques.
- Alcohol, party favors, balloons, banners, decorations, flowers, fireworks, floats, and parades.
- Promotional items, e.g., team uniforms, t-shirts, water bottles, banners, signage, other similar items.

Application Deadlines:
Community Grant Program Summer Grant: February 1
Community Grant Program: April 1 and October 1

Mailed, faxed, or emailed submissions will not be accepted.

The CIF Grants Administrator will review all applications to confirm basic eligibility requirements are met and the application is complete. Applicants may be contacted by the CIF Grants Administrator to provide clarification or further detail on their budget or proposed project.

Eligible applications will then be forwarded to the relevant adjudication committee based on the location and/or type of project.

More information on eligibility: http://www.cifsask.org/grants/eligibility

More information on deadlines: http://www.cifsask.org/grants/deadlines-and-details

Before starting your grant application, please review the funding source's website listed below for updates/changes/addendums/conferences/LOIs.
Apply online: http://www.cifsask.org/grants/apply-here

Rhonda Newton, CIF Grants Administrator
rnewton@cifsask.org
306.780.9308

Community Initiatives Fund
1870 Lorne Street
Regina, SK S4P 2L7

Canada: Saskatchewan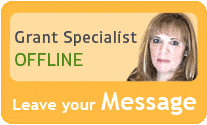 Our team of researchers and grant specialists review hundreds of funding resources daily to make sure GrantWatch.com provides members with the most up-to-date grants.
We have grants for: