State Board Programming Regrants (SBPG)
Grants to Tennessee Agencies, IHEs, and Nonprofits
for Improvements to State Historical Records

Tennessee State Library and Archives (TSLA)

10/18/16 4:30 PM CST

Request a Grant Writer
Grants of up to $5,000 to Tennessee government agencies, IHEs, faith-based organizations, museums, libraries, and nonprofits that have State historical records. Funding is intended to preserve, digitize and make records accessible, educate and train records custodians, and to facilitate the development and enhancement of archival projects.

Eligible Projects:

1) Needs Assessment and Project Planning:

Activities to expand and/or strengthen programs in Tennessee's historical records repositories, especially:
- Consultant advice and assistance in assessment and action recommendations and policy formation.
- Development of records management programs, especially inventory, and scheduling that have an archival component.

2) Preservation Work Projects including, but not limited to:

- Conducting preservation planning and/or developing a disaster preparedness plan with the aid of a consultant.
- Procurement of archival supplies [acid-free boxes, folders, shelving, etc.], equipment, or furnishings that directly help to salvage, stabilize and preserve endangered historical records.

3) Digitization Projects:

- Projects that include the digitization of properly organized archival collections.
- Projects that increase access to collections by making indices, finding aids, or inventories available on-line.

4) Archival Education and Training

This includes workshops, seminars, and other means of instruction on archives practices and policies. Applicants should make use of appropriate existing instructional materials rather than developing new ones. Preference will be given to education and training proposals that will benefit more than one institution and target staff in the state's smaller repositories.

5) Access: Arrangement and Description

Identifying, organizing, and improving access to historical records. All projects must demonstrate adherence to TSLA guidelines and recognized national standards.

Ineligible Projects:- Outreach and exhibits
- Collections of commercially produced newspapers, artistic works, or artifacts
- Historical materials that are privately owned or not open for public access
- Major capital improvements such as land or structure purchases or renovations
- Purchase of historical collections or documents

$30,000

Up to $5,000

Projects begin on January 1, 2017 and will end by June 30, 2017.

- Governmental organizations [including public universities, county and municipal records repositories and school districts].

- Small and medium-sized historical records repositories: A non-profit institution or organization such as a historical society, library, museum, college or university, church, or other similar institution or organization [must prove tax exemption or 501(c)(3) status].

- Professional 0rganizations: A non-profit organization or institution [must prove tax exemption or 501(c)(3) status] engaged in activities that serve and/or support the Tennessee archival community in education and training and/or services to preserve and/or provide access to Tennessee's historical records.

- The applicant must demonstrate financial need and that it is prepared to carry out the objective of the proposal within the grant period.

- The applicant must have custody of historically significant original records.

- Records treated in the proposed project must be made available for public research.

- An affected organization must be committed to sound archival practices, as demonstrated through its collection policy or a statement from its governing body indicating its commitment to:
(1) Support the project
(2) The continuation of the project's purposes beyond the grant period

- A person qualified by credentials or training to carry out the objectives of the proposed project must supervise the project. If this requirement is not met at the time the proposal is submitted, or if the purpose of the grant is for education and training, the proposal must include provisions for attending THRAB-sponsored or THRAB-approved training.

Ineligible Organizations:
- For-profit organizations
- Organizations that do not provide public access to their historical records.

To apply, download the attached guidelines and application forms.

Applications must be received in the office (via fax, mail, or email) on or before the close of business (4:30 p.m. CST) on October 18, 2016. While faxed and emailed applications are accepted to meet the deadline, the original application with original signatures must also be submitted.

Before starting your grant application, please review the funding source's website listed below for updates/changes/addendums/conferences/LOIs.
Myers Brown
Myers.Brown@tn.gov
(615) 253-3470

Archives Development Program
403 7th Avenue North
Nashville, TN 37243

USA: Tennessee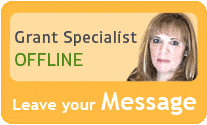 Our team of researchers and grant specialists review hundreds of funding resources daily to make sure GrantWatch.com provides members with the most up-to-date grants.
We have grants for: