Faculty Research Awards Program
Awards to USA, Canada, and International Universities for
Research in Computer Science, Engineering, and Related Fields
Agency Type:
Foundation / Corporation

Google

09/30/17 11:59 PM PDT
Awards averaging between $50,000 to $60,000 to USA, Canada, and International universities to support academic research in engineering, computer science, or related fields. Funds are intended to support one graduate student for one year of work on a research project in the above fields.

This award is highly competitive, and projects are generally highly technical. Research results are often published at top conferences and in top publications in Computer Science. As such, Google strongly prefers projects where the Principal Investigator intends to publish data sets, publish code via open source licenses, or otherwise contribute to the academic community.

Applicants will be asked to categorize their proposals into one of the following broad Computer Science research areas of interest to Google:

- Algorithms and optimization
- Computational neuroscience
- Cooling and power
- Digital Media Processing
- Geo/maps
- Human-computer interaction
- Information retrieval and real time content
- Machine learning and data mining
- Machine perception
- Machine translation
- Mobile
- Natural language processing
- Networking
- Physical interfaces and immersive experiences
- Privacy
- Recommendation systems
- Security
- Social Signal Processing
- Software engineering and programming languages
- Speech
- Structured data, extraction, semantic graph, and database management
- Systems (hardware and software)

The maximum amount a Principal Investigator may request is 150,000 USD. While costs differ by university and by region, the median award amount is around 50,000 to 60,000 USD.

Google Faculty Research Awards are structured as seed funding to support one graduate student for one year.

Eligible applications are from permanent faculty at universities around the world. Funding is focused on supporting PhD students, so applications are allowed from faculty at research institutions that award research degrees to PhD students.

Applications from professors, researchers, or faculty members at non-degree-granting research institutes are not allowed. Researchers at such institutes who are also faculty at a degree-granting university may apply through that university.

Each Principal Investigator on a proposal must be a permanent faculty at a university or a degree-granting research institution.

Assistant professors, associate professors, and full professors are allowed to apply. Applications from professors on behalf of students, postdocs, or others who are not eligible to apply themselves - the research must be directed primarily by a permanent faculty member.

The same eligibility requirements apply to both the primary Principal Investigator and any co-Principal Investigators. The foundation does not allow students, postdocs, or non-professor researchers who do not meet the criteria above to serve as Principal Investigators or co-Principal Investigators.

There are no limits on the number of proposals that can be submitted by different Principal Investigators (or co-Principal Investigators) from the same university.

An applicant may only serve as Principal Investigator or co-Principal Investigator on one proposal per round. If an applicant's proposal was not selected for funding the previous round, they are welcome to apply with a new proposal (or substantively revised proposal) the following round.

Principal Investigators should not submit the same proposal to multiple rounds of the Research Awards. If a proposal is not selected for funding and the Principal Investigator resubmits it the following round without substantive revisions, it will not be funded. If a Principal Investigator is submitting a revised proposal, he or she should check the appropriate box on the application form.

Expenses not considered by the Research Awards:

- Principal Investigator salaries are not considered. Salaries for permanent researchers, non-student, or non-postdoc researchers employed by the university are also not considered.
- It is Google's policy not to pay for overhead on unrestricted gifts. Indirect costs, administrative costs, and overhead will not be considered in Faculty Research Awards budgets.

The submission deadline is September 30, 2017 by 11:59pm PDT.

Applicants will be notified of decisions in February 2018.

A Google champion or sponsor is not required to submit a proposal, but it helps ensure that your proposal is relevant and of interest to Google. The Google champion or sponsor should be:

- A willing participant
- Considered an expert in your area of research, and
- Familiar with your work.

It's the primary principal investigator's responsibility to find a champion/sponsor. These relationships are typically made on the ground at academic conferences and workshops.

FAQs:
http://research.google.com/research-outreach.html#/research-outreach/faq/faculty-research-awards

Applicants should adhere to the following proposal-writing advice:
http://research.google.com/research-outreach.html#/research-outreach/faq/proposal-advice

Past award recipients:
https://research.google.com/research-outreach.html#/research-outreach/faculty-engagement/faculty-research-award-recipients

Before starting your grant application, please review the funding source's website listed below for updates/changes/addendums/conferences/LOIs.
Apply online here:
https://www.google.com/url?q=https://cseduapplication.appspot.com/applications/fra2017/&sa=D&usg=AFQjCNEdTQabpsfpxTJ3MeYRgoScmsJRUg

Limited email support will be available via research-awards@google.com for answers to questions not available on the website.

USA: Alabama; Alaska; Arizona; Arkansas; California; Colorado; Connecticut; Delaware; Florida; Georgia; Hawaii; Idaho; Illinois; Indiana; Iowa; Kansas; Kentucky; Louisiana; Maine; Maryland; Massachusetts; Michigan; Minnesota; Mississippi; Missouri; Montana; Nebraska; Nevada; New Hampshire; New Jersey; New Mexico; New York City; New York; North Carolina; North Dakota; Ohio; Oklahoma; Oregon; Pennsylvania; Rhode Island; South Carolina; South Dakota; Tennessee; Texas; Utah; Vermont; Virginia; Washington, DC; Washington; West Virginia; Wisconsin; Wyoming
USA Territories: American Samoa (USA) Guam (USA) Puerto Rico (USA) Virgin Islands (USA) Northern Mariana Islands (USA)
USA Compact Free Associations: The Federated States of Micronesia (USA) Marshall Islands (USA) Republic of Palau (USA)
Canada: Alberta British Columbia Manitoba New Brunswick Newfoundland and Labrador Northwest Territories Nova Scotia Nunavut Ontario Prince Edward Island Quebec Saskatchewan Yukon
Israel
International country outside of the USA, Israel and Canada.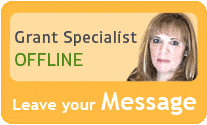 Our team of researchers and grant specialists review hundreds of funding resources daily to make sure GrantWatch.com provides members with the most up-to-date grants.
We have grants for: