Queens Arts Fund (QAF) - Community Arts Grant
Grants to Queens, New York Nonprofits, Individuals, and Artist
Collectives for Quality Arts Programs and Events
Agency Type:
Foundation / Corporation

Queens Council On the Arts (QCA)

10/11/17

10/26/17 5:00 PM
Grants ranging from $1,000 to $5,000 to Queens, New York nonprofit arts organizations and artist collectives and individual artists working in partnership with nonprofit sponsors for quality arts programming. Several information sessions will take place starting June 19 through October 11. First-time applicants and those applicants that have not applied in the past two years must either attend a session or a one-on-one meeting. Meetings may be scheduled starting July 21 through October 10.

The Community Arts Grant supports community organizations providing cultural projects or activities that enhance the cultural vibrancy in Queens' communities and neighborhoods where they live and operate and make the arts accessible to all.

Project funding is available for:

- All disciplines including, performance, literary, media and visual arts projects that include a public component that benefit the Queens communities
- Arts activities taking place within Queens in the 2018 calendar year
- Artists' fees
- Direct administration costs
- Marketing and publicity costs
- Supplies and materials needed for the execution of the project
- Funded projects that culminate with a public exhibition or presentation in the 2018 calendar year and are accessible to the general public of Queens.

Applications must show that the requested funds will:

- Advance the applicant organization's mission
- Strengthen community bonds
- Increase overall awareness and greater access to cultural activities in Queens

Priority will be given to nonprofit arts organizations and individual artists whose primary mission is to provide arts and cultural programs at the community level in Queens, as well as:

- First-time applicants
- Artist-driven projects
- Collaborative projects (among artists and/or organizations)
- Cultural activities that benefit underserved communities
- Cultural traditions and/or contemporary creative expression of cultural ethnicity

Grants range from $1,000 to $5,000.

All proposed projects must be completed between January and December of the year you receive the grant.

The Community Arts grant supports:

- Queens community-based nonprofit organizations* offering cultural activities
- Artist collectives working in partnership with Queens-based organizations
- Individual artists working in partnership with nonprofit Queens-based community organizations

*Nonprofits must be Queens-based organizations producing arts and cultural programming that directly serves the citizens of Queens.

Organization Eligibility:

- Applicants must have an active and legal street address in Queens (PO boxes not accepted)
- All funded activity must take place in Queens within the calendar year 2018
- Applicants must have existed for at least one year and must provide one of the following proof of nonprofit status: A 501(c)(3) determination letter from the IRS; Documentation of charter by the NY State Board of Regents under section 216 of the State Education Law; A current NY State Bureau of Charities filing receipt; Documentation of incorporation under section 402 of the NY State Not-for-Profit Corporation Law
- Applicant organizations must have an active board of directors that meets to determine and review policy

Organizations without Nonprofit Status

- Queens-based community organizations without nonprofit status, including artist collectives may apply if partnering with a Queens-based nonprofit acting as a fiscal sponsor.
- A letter of commitment for the partnering applicant organization confirming the partnership is required.

Individual Artists:

- Queens-based individual artists working in partnership with a Queens-based nonprofit organization that meets the criteria above are eligible.
- A letter of commitment for the partnering applicant organization confirming the partnership is required.

Fiscal Sponsorship Eligibility:

- Meets the same organization eligibility requirements as outlined above for nonprofit organizations
- Must be based in Queens where the proposed project is taking place; however, the sponsored applicant is not required to reside in Queens
- May be both a fiscal sponsor and a direct applicant to the QAF NYSCA Community Arts grant. The sponsored request does not count towards the $5000 limit for the direct QAF Community Arts application.
- The proposed cultural project must be a collaborative partnership between the applicant and the fiscally sponsoring organization
- A letter of commitment on the sponsor's letterhead is required; the letter of commitment must outline the scope of the partnership and both the partner and applicant's investment or contribution (in-kind and/or cash) towards the proposed project
- Funds, if awarded, will be dispersed to the fiscal sponsor. The fiscal sponsor will allocate the funds according to the letter of commitment.

Applicants that receive direct NYSCA support cannot serve as fiscal sponsors or partner organization regardless of the status of their NYSCA application

Who Community Arts Grants Cannot Fund:

- Applicants that received QAF NYSCA Community Arts Program support, consecutively, for the past three years
- Applicants that applied directly to New York State Council on the Arts in current calendar year or received NYSCA direct support
- Applicants funded previously who failed to submit final reports, or who failed to credit NYSCA DEC and QCA as stipulated in their cultural contract
- QCA Staff or QCA Board

What Community Arts Grants Cannot Fund:

- Projects that serve membership-only organizations and/or exclude the general public
- Start up or seed funding for the establishment of a new organization
- General operating expenses
- Operating expenses of privately owned facilities (e.g. homes and studios)
- Equipment or capital improvements
- Events that take place in private homes
- Proposals that primarily benefit financial gain of an individual or organization
- Historical societies, unless proposed project has a significant arts programming component
- Social service programs when the focus is primarily for rehabilitative or therapeutic or worship
- Non- arts related activity including: entertainment costs including receptions, catering, or fundraising events; recreational art programs; and activities that are commercial art or entertainment, including balloons, clowns, magic, culinary arts
- Arts in education in-school activities and programs
- Public school districts, private or parochial schools, and/or public colleges or universities.
- New York State agencies
- Acquisitions of works of art
- Fellowships, scholarships, or endowments
- Cash awards for juried exhibitions or students
- Regrants by applicants to fund other activities
- Programs in which children are paid as professional artists
- Out-of-state travel costs
- Contingency funds

All first time applicants that have not applied in the last two years must attend an application information session in one of the following ways:

- Attend an informational group session - RSVP here: http://www.queenscouncilarts.org/2018-qaf-information-sessions/
- Attend a one-on-one meeting with a QCA staff member - RSVP here: https://docs.google.com/spreadsheets/d/12HFvLYGO-xirqDuj2L8m-ByOW1iplcD9mMB1UtbfxUM/edit#gid=0

QCA encourages all applicants to attend an information session and to contact the QAF Staff to discuss your project before submitting your application.

On-line Tutorials are available for your future reference. You can access the video here https://www.youtube.com/watch?list=PLid9FXTERjq8e8FjygWbZU4-vCsomumui&v=-9SsB123_NA

It is important that the applicant organization shows that at least 25% of the project's total cash expenses are funded by non-QCA sources. This additional funding should be listed on the grant application under the Budget-Income section.

All requests for review of draft applications should be made at least two weeks in advance of the application deadline.

Letters of notification will be made upon approval of the Board and sent to applicants in February.

Before starting your grant application, please review the funding source's website listed below for updates/changes/addendums/conferences/LOIs.
To apply, go to https://app.wizehive.com/appform/login/CommunityArtsGrant2018

Contact Grants and Resource Director, Lynn Lobell, at llobell@queenscouncilarts.org or (347) 505-3015.

USA: New York City: Queens; New York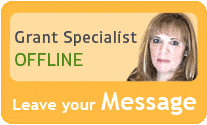 Our team of researchers and grant specialists review hundreds of funding resources daily to make sure GrantWatch.com provides members with the most up-to-date grants.
We have grants for: