Strategic Restructuring Fund Grant
Grants to Metro Atlanta, Georgia Nonprofits for
Cash and In-Kind Services to Improve Operations
Agency Type:
Foundation / Corporation

Community Foundation for Greater Atlanta

09/29/17 12:00 PM
Grants starting at $25,000, provided in cash and/or in-kind management consulting services, to two or more Metropolitan Atlanta, Georgia nonprofit organizations to design and/or implement new ideas that significantly change how they operate. The ultimate goal of this funding program is to help Greater Atlanta nonprofits to operate more effectively and thereby provide high-performing programs that meet community needs and assets.

For the purposes of these grants, the Greater Atlanta region includes Barrow, Bartow, Butts, Carroll, Cherokee, Clayton, Cobb, Coweta, DeKalb, Douglas, Fayette, Forsyth, Fulton, Gwinnett, Henry, Hall, Morgan, Newton, Paulding, Pickens, Rockdale, Spalding, and Walton Counties.

Applicant organizations should focus on one or all of the Foundation's priority areas of arts, education, community development, nonprofit effectiveness, and well-being.

The Foundation is looking to support strategic restructuring efforts that involve any or all of these factors:
- Partnership assessment
- Administrative consolidation
- Joint programming with integrated systems
- Shared facilities
- Joint business venture
- Integration/merger
- Transfer of programs from one organization to another
- Dissolution (organizations considering requesting a grant for dissolution must speak with Foundation staff prior to applying)

More specifically, projects should be for one of the points of collaboration listed below:

1. Partnership Assessment (consulting services valued at $25,000-$50,000):
Organizations need to assess their readiness and suitability as potential partners. This involves asking a series of questions about each organization and their people (board, staff, volunteers, clients/audience), and looking at the organizations' strengths, weaknesses and "unique ways of doing things." This is extremely important as experience has shown that an honest evaluation of readiness factors often correlates with success. By understanding the strong and weak points relative to a potential strategic restructuring effort, organizations will be in a better position to anticipate difficulties before they occur. An assessment is not a cash grant, but a service provided by a consultant with specific organizational assessment skills.

2. Readiness and Negotiation ($25,000-$50,000):
Organizations will examine the pre-existing relationship between potential partners and will negotiate details of the strategic restructuring effort. This stage of restructuring delves deeply into the specifics of what is possible for the partnering organizations. When appropriate, legal counsel should be included to explore specific legal issues that may be relevant to a potential partnership, such as the impact of government contracts, grant agreements or employment agreements. At the conclusion of this stage of the process – having agreed upon what the partnering organizations will undertake – the partnering organizations should be ready to design and/or implement their restructuring effort.

3. Design and/or Implementation ($25,000-$100,000):
Organizations should approach the design phase with special focus on some of the following issues:
- Development of a design and/or implementation steering committee
- Creation of an integration/implementation plan
- Timeframe
- Use of legal counsel
- Integration of the board, management, staff, program and systems
- Managing culture conflict

Implementation of a partnership, be it a merger or other strategic restructuring, is in some ways straightforward: organizations craft the Memorandum of Understanding or merger contract, file the appropriate papers and restructure.

The Foundation estimates that it will make up to five grants during 2017.

Grants range from $25,000 to $100,000.

Funding will be provided for activities taking place over a six to twenty-four month period.

Nonprofit organizations must meet the following requirements to be eligible to apply:

- Must be located and providing services within the Foundation's 23-County service area;
- Must be classified by the USA Internal Revenue Service under Section 501(c)(3) of the I.R.S. code as a nonprofit, tax-exempt organization, donations to which are deductible as charitable contributions under Section 170 (c)(2) and the I.R.S. determination must be current;
- Must be registered with the Georgia Secretary of State as a nonprofit (click here to verify: http://corp.sos.state.ga.us/corp/soskb/csearch.asp);
- Must have a minimum two-year operating history after the date of receipt of its 501(c)(3) classification;
- Must have annual operating expenses greater than $100,000 as reflected in the most recently filed I.R.S. Form 990;
- Must have at least one full-time paid employee (paid minimum wage or more, working at least 35 hours a week) for the 12 months prior to submitting an application (please note that contractors or consultants do not count toward this requirement);
- Must have a current written strategic or business plan for the whole organization that covers at least 24 months which includes the organization's entire current fiscal year and includes the following:

a. Mission and vision statements
b. Evidence of an environmental scan (an assessment of stakeholder and community needs)
c. Stakeholder participation (staff, board, consumers/clients, volunteers, etc.)
d. Strategic goals and measurable objectives
e. Implementation plan showing action steps, a timeline and assigned staff and board responsibilities
f. Quarterly, semi-annual or annual written assessment by staff and board to measure organizational progress towards goals
g. Preference will be given to strategic plans that include reference to resources (expenses and staff/board capacity) necessary to achieve goals and objectives;

- Must have audited or reviewed financial statements that follow Generally Accepted Accounting Principles (GAAP) or Government Auditing Standards (GAS) for the past two completed fiscal years as required by budget size (unless the organization's budget is below $100,000). Organizations with annual budgets over $250,000 must have audited financial statements; organizations with annual budgets between $100,000 and $249,999 must have reviewed financial statements;
- Must have filed the end of grant report for any previous Strategic Restructuring Fund grant.

Ineligible Organizations:

- Private and publicly funded schools (K-12) and institutions of higher learning. This does not include nonprofit charter schools;
- Organizations that exclusively raise funds for publicly funded schools (K-12), institutions of higher learning and government agencies;
- Organizations that require participation in religious services and/or education as a condition of receiving services; and/or
- Organizations that have discriminatory policies and/or practices on the basis of race, color, national origin, age, disability, gender, marital status, familial status, parental status, religion, gender orientation, genetic information or political beliefs.

Ineligible Requests:

- Applications from organizations that have not identified at least one nonprofit organization with which to partner (with the exception of applications related to dissolution); and
- Applications requesting cash grants to pay for expenses incurred prior to the grant period.

Orientation:

To access a recording of the webinar held on Wednesday, January 11th to review the eligibility criteria and application process for Strategic Restructuring Fund grants, click here: http://cc.readytalk.com/play?id=bzl3j1

2017 Grant Cycle Timeline
Noon, Friday, February 3: Cycle 1 deadline
Noon, Friday, June 2: Cycle 2 deadline
Noon, Friday, September 29: Cycle 3 deadline

The lead organization will be required to collect and report data on grant expenditures and selected outcomes to measure the impact of the grant and resulting work. The Community Foundation will provide a reporting template and will require interim and end-of-grant reports.

The Community Foundation has identified several points that may be helpful as applicants consider the proposed work:

- Projects should outline proposed efficiencies in response to increased funding competition, an attempt to decrease administrative expenses as well as improve administrative infrastructure, expand geographic reach or to improve and/or expand a menu of services.
- Partners should research any legal requirements necessary to proceed with a project.
- Projects should include documented evidence of partners' leadership and staff committed to the project's success.
- Projects should include methods to develop sustainability for the project if appropriate.

Before starting your grant application, please review the funding source's website listed below for updates/changes/addendums/conferences/LOIs.
Click here to apply online: https://www.gdg.do/prod1/portal/portal.jsp?c=8693710&p=8699963&g=8699983

For more information about grants from Strategic Restructuring, please contact:

Lita Pardi
Senior Program Officer
Phone: 404.526.1131
Email: lpardi@cfgreateratlanta.org

Hannah O'Neil
Administrative Assistant
Phone: 404.588.3210
Email: honeil@cfgreateratlanta.org

General Email: grants@cfgreateratlanta.org

USA: Georgia: The Foundation's 23-county service area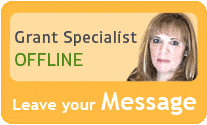 Our team of researchers and grant specialists review hundreds of funding resources daily to make sure GrantWatch.com provides members with the most up-to-date grants.
We have grants for: