Public Library Construction Grant
Grants to Florida Local Governments to
Construct, Expand, or Remodel Public Libraries

Florida Department of State (DOS), Division of Library and Information Services

06/08/17

07/28/17 11:59 PM ET
Grants starting at $10,000 to Florida counties, municipalities, special districts, and special tax districts for the construction, expansion, and remodeling of public libraries. Funding may be used for costs associated with capital projects that result in a usable public library facility. Allowable use of funds include the following:

- Architectural services;
- New construction;
- Expansion;
- Remodeling;
- Purchase of a facility or property to be used as a library;
- Site preparation, including the provision of parking spaces;
- Engineering costs and legal fees directly related to the construction of the library;
- Initial or fixed equipment, including shelving, tables, chairs, information and building technologies, video, and telecommunications equipment, machinery, utilities, built-in equipment and enclosures or structures necessary to house them, and all other items necessary to furnish and operate a new or improved facility for the provision of library services;

or

The applicant must demonstrate that the project will provide a higher level of service to residents or that the project is in partnership with another organization or agency.

A facility that will be constructed, remodeled or expanded using state grant funds must be maintained exclusively as a public library and provide free library service for a period of 20 years. Failure to maintain the facility exclusively as a public library or to provide free library service for the 20-year period will result in repayment of all or a portion of the grant funds. The 20-year period begins on the date of project closeout.

The total maximum grant award is $500,000.

A project will not be eligible for a grant when the state portion of the project will be less than $10,000.

The Agreement shall begin on July 1, 2017 and shall end June 1, 2020.

A construction project may begin up to 12 months prior to the date of grant award.

The applicant for a Library Construction Grant must be a county, municipality, special district or special tax district.

The applicant requesting a Public Library Construction Grant shall either own or have unconditional use of the library building to be constructed, expanded or remodeled and the site on which it is located. Assurance of unconditional use by the applicant's governing body must be submitted to the Division no later than 90 days after the grant award. If an applicant anticipates starting a project prior to the date of the grant award, the assurance of unconditional use must be submitted at the time of application submission.

If the applicant is partnering with another entity to construct a library building where the ownership or unconditional use of the building will not be transferred until the completion of the construction project, a legal agreement, such as an interlocal agreement, can be provided in lieu of ownership documentation. This agreement must show when the transfer will take place and result in the applicant having ownership or unconditional use of the building. Before the project can be closed out, documentation of the final transfer of ownership or unconditional use must be provided to the Division.

A project will not be eligible for a grant when:
1. The state portion of the project will be less than $10,000;
2. The project will result in a total building of less than 3,000 square feet; or
3. The project will not result in a complete library facility.

Unallowable Use of Grant and Matching Funds:
A. In-kind services; and
B. Routine maintenance costs of project identification signs.

Applicants are invited to register for the "Public Library Construction Grant Application Overview Utilizing the new Department of State Grants System" webinar.

The event will be hosted by Marian Deeney, Grants Program Administrator, who will discuss applying for the Public Library Construction grants in the DOS Grants System. Marian will discuss accessing and navigating the system, as well as other pertinent information regarding Construction applications.

The webinar is scheduled for Thursday, June 8, 2017, 10:00 AM - 12:00 PM EDT.

Matching funds must equal the grant amount, dollar for dollar.

Timeline:

-May 2017: Announcement of application availability in Florida Administrative Register and via email.
-May - July 2017: Division staff assistance and consultation available to applicants.
-July 28, 2017: Applications due. Applications must be submitted on DOS Grants System on or before this date.
-August 2017: Division Staff review.
-September 2017: Application correction period. Applicants will have 30 days after the notification date to complete and correct deficiencies. All corrections must be postmarked submitted on the DOS Grants System at dosgrants.com on or before the last day of the correction period specified by the Division. Failure to correct identified deficiencies within the 30-day period shall automatically make the application ineligible.
-October 2017: Division develops ranked list of Public Library Construction Grant applications for consideration by the Legislature.
-July 1: Projects may begin prior to the grant award, if desired.
-October - December 2017: Legislative committees hear budget requests and make recommendations as part of the overall budget.
-February 2018: Legislature approves budget.
-July 1: Grant Award.

View the recording of our webinar on how to apply for an LSTA grant through the new DOS Grants system:
https://www.youtube.com/watch?v=fxEWblQKxEg&feature=em-subs_digest

Before starting your grant application, please review the funding source's website listed below for updates/changes/addendums/conferences/LOIs.
Register for the upcoming webinar on how to apply for Public Library Construction grants in the new DOS Grants System:
https://attendee.gototraining.com/r/6880787030175772161

Apply online through the DOS grants system:
https://www.dosgrants.com/

Grants Staff:
Voice: 850.245.6620
Fax: 850.245.6643
TDD: 850.922.4085
grantsoffice@dos.myflorida.com

Florida Department of State
Division of Library and Information Services
R. A. Gray Building
500 South Bronough Street
Tallahassee, Florida 32399-0250

USA: Florida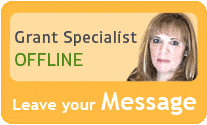 Our team of researchers and grant specialists review hundreds of funding resources daily to make sure GrantWatch.com provides members with the most up-to-date grants.
We have grants for: