Neighborhood Assistance Program (NAP)
Grants and Tax Credits to Missouri Nonprofits and
Businesses for Community Services and Revitalization

Missouri Department of Economic Development (DED)

09/13/17 Postmarked
Grants and tax credits to Missouri nonprofit organizations and businesses to implement projects that will positively impact local communities. Nonprofit organizations may request an allocation of tax credits that they may distribute to eligible business donors. Qualifying donations from businesses will support the nonprofit's community development project.

An approved applicant is granted assistance in the form of state tax credits to help attract eligible donors who would be able to, in effect, redirect their Missouri tax dollars to an approved community development project. This form of assistance is not a grant and does not include the transfer of tax dollars from NAP to approved organizations.

Through fundraising efforts, approved organizations assume full responsibility for securing the financial support necessary to implement the NAP project. The State's role is to approve projects, provide project oversight, and issue tax credits to eligible donors that contribute to NAP projects.

Under NAP, a tax credit is equal to 50% or 70% of eligible contributions. The tax credit is used to offset an eligible donor's income tax liability and is claimed when the donor files their Missouri tax return. The credit may be use against taxes owed for the year of the donation plus five additional tax periods.

While many types of projects qualify for the Neighborhood Assistance Program, the Department of Economic Development actively gives priority to:

-Job training projects that support the development of a well-trained, well-educated workforce, address the gap between available jobs and qualified workers, align training programs to the needs of the community and its businesses, and/or focus on some level of postsecondary job training; and/or,

-Innovative programs or projects that facilitate the transition to the workplace and community of military service members. Projects should address the range of challenges veterans face in reintegrating to civilian life following return from a combat deployment, including but not limited to: finding employment, transitioning back to work and family life, post-traumatic stress disorder (PTSD), depression, or substance abuse.

Priority projects should (1) articulate need; (2) provide a solution and prove a direct cause and effect between the need and the solution; and (3) prove results.

In order for a project to be eligible, it must involve either:

1. Community Services: Counseling; health or mental health services; child day care services; senior citizen services; recreational opportunities; nutrition services; emergency shelters for persons suffering from physical abuse or rape; services for individuals with disabilities; vocational counseling; substance abuse counseling, or referral services;

2. Crime Prevention: Services to ex-offenders; civilian services to help prevent crime and/or aid victims of crime; mediation services aimed at resolving conflicts before they become crimes; or services to juveniles who have had contact with the court or police;

3. Education: Literacy programs; adult basic education and high school equivalency programs; educational services for individual with physical or mental health challenges; or educational services for persons otherwise disenfranchised;

4. Job Training: Activities which provide specific vocational skills including special apprenticeship or on-the-job training programs not otherwise available; or

5. Physical Revitalization: Downtown/Commercial revitalization; construction or rehabilitation for community or neighborhood revitalization purposes; or nonprofit infrastructure for community purposes.

Note: Proposals cannot include programs/projects that require attendance at religious services, or use any portion of the NAP funds to promote, encourage, advocate, or enlist any individual in any religion or faith or for any partisan purpose.

Types of Donations:

To qualify for tax credits, donations must be given directly to the approved NAP organization during the authorized project period, and donations must be applied to the NAP project. The value of a donation cannot include sales tax or profit margin.

The following types of donations qualify for tax credits:

-Cash - the amount of the cash donation;

-Materials, Supplies, Equipment - the lesser of either the fair market value or the cost to the donor (may include the reasonable costs incurred by the donor in receiving the contribution);

-Professional Services - standard billing rate;

-Labor - employee's hourly wage plus fringe;

-Real Property - based on one or more appraisals; the property must be directly used by the organization for the project and be included on the approved NAP budget;

-Publicly-Traded Stocks - stock market price upon transfer (organization must sell within a year from the date of contribution before tax credits are approved); and

-Bonds - face value. The bond must be mature at the time of transfer (organization must sell the bond within a year from the date of contribution before tax credits are issued).

Project Type:

NAP projects are classified as either a service delivery project or a capital campaign project, and each applicant must choose one of these two classifications. All applications must include budgets that only include expenses allowed under the chosen classification.

A Service Delivery Project is one that involves the provision of services, implemented by the applicant, that address a targeted problem or need in a neighborhood. Service delivery expenses should be directly tied to the project's goals and may include expenses such as salaries for direct care/service providers and programming materials. A limited amount of administrative and overhead costs are allowed.

Service Delivery projects are for: Downtown revitalization activities and statewide community betterment programming should complete the Physical Revitalization Service Delivery application.

A Capital Campaign Project involves the acquisition, construction, improvement, and/or renovation of real property that will house services that address a targeted problem or need in a neighborhood.

Capital Campaign Projects are for: construction or rehabilitation of community facilities, such as community centers, theaters, or community meeting space, and the rehabilitation of buildings in blighted or distressed neighborhoods will complete the Physical Revitalization Capital Campaign application.

The tax credit can be applied to:
-Ch. 143 - Income tax, excluding withholding tax
-Ch. 147 - Corporate franchise tax
-Ch. 148 - Bank Tax, Insurance Premium Tax, Other Financial Institution Tax
-Ch. 153 - Express Companies Tax

$8,000,000

Applicant organizations may request a maximum of $250,000 in 50% tax credits per project or $350,000 in 70% tax credits per project if the organization is located in a qualifying rural area.

Applicants may choose a 1, 2, or 3 year project period.

Projects approved for Round 2 are expected to have a January 1, 2018 start date.

For donors, tax credits may carry forward 5 years.

To be eligible for NAP, an applicant must be one of the following:

Missouri Business: A person, firm, partner in a firm, corporation, or a shareholder in an S corporation, doing business in Missouri and subject to state income, conducting a project that:

-Falls outside the company's normal scope of business; and,
-Will address one or more identified needs in the community; and,
-Qualifies under one or more eligible NAP categories.

Nonprofit Organization: An organization located (and incorporated to do business) in Missouri that is:
-Incorporated as a non-profit corporation pursuant to Chapter 355, RSMo;
-Designated as a community development corporation under Title VII of the Economic
Opportunity Act of 1964; or,
-Holds a 501 (c)(3) IRS tax exempt ruling (and is incorporated as a nonprofit in Missouri).

If an organization is incorporated on a statewide, regional or national level, or established through Congressional Charter, its local affiliates, chapters, divisions, or branches are each permitted to submit an application, provided that a locally controlled Board of Directors is empowered and assumes all administrative and financial responsibility for the local chapter, division or branch. Local boards that serve in only an advisory capacity are not eligible. DED retains the right to make a final determination of what constitutes a locally controlled board of directors. All NAP donations must be deposited locally and controlled solely by the organization's local board of directors. The parent organization can have no authority over the use of NAP donations beyond defining the general organizational purpose(s) of the local organization.

The applicant must assume full administrative and financial responsibility for an approved project. Applicants may not administer more than one community development project at a time.

Eligible Donors include businesses only. Individuals who operate a sole proprietorship, operate a farm, have rental property or have royalty income are also eligible, as well as a shareholder in an S-corporation, a partner in a Partnership or a member of a Limited Liability Corporation.

The maximum amount of tax credits available is $16 million per fiscal year. The Department is targeting $8 million in approved projects for Round 1 and $8 million in Round 2; however, DED reserves the right to adjust allocations based on the quality of applications.The tax credits are allocated at the discretion of DED and are subject to change:

-$10 million in 50% credits
-$6 million in 70% credits (reserved for projects in certain lower population or unincorporated areas).

Round 1 applications must be postmarked no later than May 19, 2017. Approved Round 1 projects will have a July 1, 2017 start date, regardless of date of notification of approval.

General applications are accepted in two rounds.

Applications for Round 1 must be submitted to DED with a postmark no later than May 19, 2017. Projects approved for Round 1 are expected to have a July 1, 2017 start date.

Applications for Round 2 must be postmarked by September 13, 2017. Projects approved for Round 2 are expected to have a January 1, 2018 start date.

Before starting your grant application, please review the funding source's website listed below for updates/changes/addendums/conferences/LOIs.
Missouri Department of Economic Development
Division of Business and Community Services
Business and Community Finance Team
301 West High Street, Room 770
P.O. Box 118
Jefferson City, MO 65102

P: 573-751-4539
F: 573-522-4322
NAP@ded.mo.gov / dedfin@ded.mo.gov

USA: Missouri

Aging/Seniors
Business
Capital Funding
Children
Community Services
Conflict Resolution
Disabilities
Domestic Violence
Health and Medical
Higher Education
Homeless
Housing
Justice & Juvenile Justice
Literacy & Libraries
Mental Health
Nutrition
Other
Preschool
Quality of Life
Secondary Education
Small Business
Substance Abuse
Veterans
Workforce
Youth/Out-of-School Youth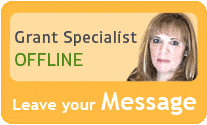 Our team of researchers and grant specialists review hundreds of funding resources daily to make sure GrantWatch.com provides members with the most up-to-date grants.
We have grants for: