2018 Biomedical Research Grants Competition
Grants to Canada Medical Researchers for Research
Projects that are Focused on Kidney Disease
Agency Type:
Foundation / Corporation

Kidney Foundation of Canada (KFOC)

10/01/17 11:59 PM EST
Grants to Canada medical researchers for research projects and activities that are focused on kidney disease. Applicants must complete a registration form by September 1, 2017. Funding is intended to help cover some of the operating costs of research projects and may be used for the purchase of equipment, supplies, and materials and the payment of laboratory assistants.

The Kidney Foundation of Canada has established a national goal of encouraging and supporting research that may further the current knowledge pertaining to the kidney or improve health in areas relevant to the Vision and Mission of the Foundation.

Important Information for the 2018 Biomedical Research Grants Competition:

- Ethical Requirements: If funded, applicants will be required to provide all appropriate documentation related to animal care, ethics approvals, biohazard, and stem cell certificates.

- Knowledge Translation Plan: Please note that applicants are required to include a brief Knowledge Translation plan for their research project. The plan should describe how you plan to raise awareness of your research findings and facilitate the use of those findings. See page 12 of the application form for more details.

Themes of Research:

Applicants are encouraged to think carefully about the primary theme classification for their grant. Please use the definitions below to determine which of the following three main categories to ascribe to your application:

- Basic/Biomedical Research

Biomedical research is research with the goal of understanding normal and abnormal human functioning, at the molecular, cellular, organ system and whole body levels, including development of tools and techniques to be applied for this purpose; developing new therapies or devices that improve health or the quality of life of individuals, up to the point where they are tested on human subjects. Biomedical research may also include studies on human subjects that presently, do not have a diagnostic or therapeutic orientation.

- Clinical Research

For the purposes of this competition, Clinical Research encompasses (i) clinical research, (ii) health systems and services research and (iii) population and public health research.

(i) Clinical Research - Clinical research is research with the goal of directly improving the diagnosis of disease, the prediction of important outcomes in patients with disease or at risk of disease, and treatment (including rehabilitation and palliation), of disease and injury. It may also focus on improving the health and quality of life of individuals as they pass through normal life or disease stages. Clinical research typically encompasses research on, or for the treatment of, patients.

(ii) Health Systems and Services Research - Health services research includes research with the goal of improving the efficiency and effectiveness of health professionals and the health care system, through changes to practice and policy. Health services research is a multidisciplinary field of scientific investigation that studies how social factors, financing systems, organizational structures and processes, health technologies, and personal behaviours affect access to health care, the quality and cost of health care, and, ultimately, Canadians' health and well-being.

(iii) Population and Public Health Research - Population and public health research comprises research with the goal of improving the health of the Canadian population, or of defined sub-populations, through a better understanding of the ways in which social, cultural, environmental, occupational and economic factors determine health status.

- Translational Research:

Research that contains significant integrated contributions from both clinical and basic/biomedical, as defined above. Please note that research involving lesser degrees of overlap or inter-pillar collaboration does not automatically qualify as translational for the purposes of review: for example, basic research that includes work on samples from humans should be categorized as basic/biomedical; clinical studies that require collaborations from basic scientists for measurements of biomarkers should be categorized as clinical.

Grants are available for up to $50,000 CAN per year (for up to three years).

Grants are available for one, two, or three years, from July 1 to June 30.

The Term of Contract for New Investigators:

Nominated Principal Applicant, within 36 months of their first faculty appointment, can apply for a three-year Biomedical Research Grant. To be awarded a three-year grant, the grant needs to be scored in the excellent to outstanding category. A maximum of three (3) three-year grants for new investigators will be awarded each year. Investigators are only entitled to be awarded a three-year grant once.

The KFOC defines a Nominated Principal Applicant as an individual who:

- Will be responsible for the direction of the proposed activities.
- Will assume the administrative and financial responsibility for the grant or award.
- Will receive all related correspondence from The KFOC.
- Is an independent researcher.

The research must be carried out in Canada.

Eligibility Issues:

- A Nominated Principal Applicant, Principal Applicant or Co-Applicant may not apply for or hold more than one Biomedical Research Grant per year from The Kidney Foundation as an award.

- New Investigators: Though applicants at all stages of their research career are eligible for funding, The Kidney Foundation wishes to give priority to new investigators in the field of kidney research. This is defined by the fact that at the time of application, the Nominated Principal Applicant has held his/her first faculty position for no more than 36 months. In such cases, the application should be accompanied by a letter from the Departmental Chair indicating the nature of the university appointment, the facilities being provided and the research potential of the candidate as well as a letter from the most recent research supervisor describing the candidate's training and research potential.

- The maximal budget allowed for two and three year research grants may not exceed $100,000 and $150,000 respectively. Applications meeting this criterion, but requesting an early release of year 2 or year 3 funds will be considered for funding only after specific permission is obtained from The Kidney Foundation. Such permission is granted only when fully justified by the project. Under no circumstances can any awardees receive more than the maximal allowable budget for any sequential two or three-year period.

Click on the links in the Supporting Documents section below to download the following documents:

- Registration Form
- Full Application
- Biomedical Research Grant Policies
- Policy on Indirect Costs of Research
- The Art of Grantsmanship (helpful pointers on preparing funding applications)

Application Process and Information:

The application deadline is a two stage process:
- A mandatory registration phase with a deadline of September 01, 2017
- A full application phase with a deadline of October 01, 2017.

If the deadline falls during a weekend, or on a holiday, the deadline will be the next working day.

Applications received after the deadline will be considered late and will not be considered for review. Revisions to applications will not be accepted after the deadline.

Applications can only be submitted by email.

Email Submission of Registration:
- The applicant must submit a completed registration form by email to Elisabeth Fowler (see Contact Information below) no later than September 1 by 11:59 EST.

Email Submission of Application:
- The applicant must submit a PDF copy of the full application (including all addenda and signatures) by email to Chris Marquis no later than October 1 by 11:59 pm EST. The PDF file name should be in the following format: Last name, First name KFOC-BRG2018 (e.g. Smith, John KFOC-BRG2018).
- Attachments should be inserted within the application where appropriate.
- Please note if your PDF file exceeds 15MB, please contact Christine Marquis, Coordinator, Research Grants and Awards to set up a Dropbox folder.

Before starting your grant application, please review the funding source's website listed below for updates/changes/addendums/conferences/LOIs.
Submission Instructions:

- Email the Registration Form to Elisabeth Fowler at elisabeth.fowler@kidney.ca.
- Email the Application Form to Chris Marquis at chris.marquis@kidney.ca. The "Subject" line of the email should contain the following information: Last name, First name KFOC-BRG2018 (e.g. Smith, John KFOC-BRG2018).

For information regarding research programs, please contact:

Elisabeth Fowler, MBA
National Director of Research
Telephone: 1-888-210-9894, ext. 104
Fax: (514) 369–2472

For further information on application submissions, please contact:

Christine Marquis
Coordinator, Research Grants and Awards
Telephone: (514) 369–4806, ext. 232
Fax: (514) 369–2472

Canada: Alberta British Columbia Manitoba New Brunswick Newfoundland and Labrador Northwest Territories Nova Scotia Nunavut Ontario Prince Edward Island Quebec Saskatchewan Yukon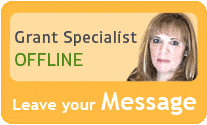 Our team of researchers and grant specialists review hundreds of funding resources daily to make sure GrantWatch.com provides members with the most up-to-date grants.
We have grants for: