McCune Charitable Foundation Grant
Grants to New Mexico Nonprofits for Arts, Education, Environment,
Health, Food Industry, Urban Planning, and Economic Development
Agency Type:
Foundation / Corporation

McCune Charitable Foundation

09/15/17 5:00 PM MT
Grants generally ranging from $10,000 to $25,000 to New Mexico nonprofits, Indian tribes, public schools, and governmental agencies for a broad range of community development and natural stewardship projects. Funding areas include capacity building for nonprofits, economic development, education, early childhood development, healthcare, local food industry development, arts and community engagement, stewardship of natural resources, urban planning, and rural community development.

Grants for operating expenses, programs, and capital expenses are considered. Applicants for direct social services will still be considered; however, applications that outline a holistic or family centered approach that align with the Foundation Priorities will be given preference.

Funded programs and projects should address one of the following nine priority areas:

Capacity Building in the Nonprofit Sector:
The Foundation supports initiatives that build operational capacities for the nonprofit sector, developing expertise in communications, finance, leadership, organizational development, and other areas.

Economic Development and Family Asset Building:
A Foundation priority is to create and expand the economic base in New Mexico and to view its grant making through an economic development lens whenever possible, in particular supporting programs and organizations that seek to foster entrepreneurship across sectors. The Foundation also supports programs and initiatives that support and help drive growth in family assets across the diverse communities of the state, enabling a broader base of economic stability for local families.

Education Transformation and Early Childhood Development:
The Foundation has identified the following areas as key leverage points in transforming education in the long term: a) school leadership development, b) supporting and scaling locally designed approaches, c) multilingual educational opportunities, and d) a more robust reform infrastructure. The Foundation also supports programs and organizations that advocate for policy reforms, provide direct interventions, and build statewide investments in early childhood education and development.

Leveraging Opportunities In Health Care:
The Foundation supports programs and groups seeking to mitigate the following barriers to improving the health of New Mexicans: (a) lack of education about the availability of these opportunities and (b) lack of health care practitioners to meet the growing needs.

Local Food Industry Development:
The Foundation supports the development of market-based alternatives that produce better health outcomes and contribute more directly to New Mexico's economic well-being.

Building Links Between Arts and Community Engagement:
The Foundation supports efforts to build and diversify audiences for arts and culture, particularly programs and organizations that seek to leverage arts, creative expression, and aesthetic experiences for the purpose of inspiring and driving higher levels of community and civic engagement.

Stewardship of Natural Resources:
Key natural resources (including water, air, wildlife, pristine landscapes and well-managed rangeland, among others) should be protected, managed, and utilized in ways that support their viability in perpetuity. The Foundation supports organizations and initiatives focused on these objectives.

Influencing Urban Planning and Built Environments:
"Built environment" refers to the human-made surroundings that provide the setting for human activity, ranging in scale from buildings and parks or green space to neighborhoods and cities that can often include their supporting infrastructure, such as water supply, or energy networks. The Foundation has made meaningful investments in the development of downtown Albuquerque and continues to support the development of built environments across the state. The Foundation will continue to view such developments as critical, supporting strategies that encourage energy efficiency, build civic engagement and support economic development.

Strategies for Rural Development:
The Foundation supports strategies and approaches that drive effective economic development, educational advancements, and other initiatives benefiting rural areas.

Please Note: Further details for each of the above focus areas may be found in Supporting Documents, where each focus area is elaborated upon in a separate document.

The grants generally run between $10,000 and $25,000. However, in rare occurrences, the Foundation will make larger grants for larger-scale projects. The average grant award is $15,000.

Most grants are awarded for a one-year period (I.e., if the grant is awarded in late February, the grant funds should be spent by the end of the following February). The award letter will explicitly state the start and end date of the grant period. Multi-year funding is considered on a caseby-case basis for only a select number of grant awards. To be considered for multi-year funding, the proposed project will ideally be closely aligned with one or more of the Foundation Priorities.

The McCune Charitable Foundation accepts online applications for community-based
projects in the state of New Mexico related to the nine Foundation Priorities. Grants can be awarded to qualified 501(c)(3) nonprofit organizations, federally-recognized Indian tribes, public schools, and governmental agencies. Grants cannot be made to individuals.

Multiple organizations can choose to submit a joint application rather than applying individually. However, one organization will need to serve as the "lead" organization to fill out the application.

Funding will not be provided to or for the following:

- Direct donations or grants to individuals
- Direct grants to for-profit institutions
- Projects in the area of health addressing and/or providing medical research related to particular diseases or conditions
- Projects that exclusively serve religious purposes
- Grants to political campaigns, to support political activities or to lobby for or against particular pieces of legislation
- Programs related to domestic animals
- Grants for organizations "in crisis" or for debt repayment
- Development positions within individual organizations
- Projects that should primarily be funded by local, state or federal government
- Establishment of endowed Chairs or other permanent academic posts
- Capacity building for individual organizations
- Search and rescue operations
- Historical preservation efforts
- Community and school teaching gardens
- Adoption services or support
- Therapeutic programs
- Ongoing operating support for well-established charter schools
- Film projects
- Arts councils
- Parochial and private schools
- Indirect costs for Institutions of Higher Education

Click here to access the Strategic Plan webinar:
https://www.youtube.com/watch?v=8Y_q067S-FM

The McCune Charitable Foundation online grant application for 2018 consideration will run from Tuesday, August 15, 2017, through Friday, September 15, 2017.

Due to limited staff resources and the large volume of requests received, the Foundation conducts very few pre-proposal meetings; however, all meeting requests should be routed to Catherine Kosak at the email address below.

It is requested that all grant applicants add or update their organizational and program information in the statewide SHARE NM website as part of our effort to better understand and communicate the resources that are available in the community and promote improved access and collaboration among programs. Update your information here:
http://www.sharenm.org/communityplatform/newmexico

Please note: The Foundation awards discretionary grants (small grants up to $2,500) on a rolling basis. To apply for a discretionary grant, email a brief request stating the name of the organization, purpose of the grant, the requested amount (up to $2,500) and the expected outcome to Carla Romero, Administrative Director.

The Foundation generally awards only one grant per year to an organization.

Further information on Foundation Priorities can be found in Supporting Documents below, or at the following URL:
http://nmmccune.org/foundation_priorities

Watch the Strategic Plan Webinar:
https://www.youtube.com/watch?v=P_Y-KQ8cBKs

Before starting your grant application, please review the funding source's website listed below for updates/changes/addendums/conferences/LOIs.
Register and apply online:
https://www.grantrequest.com/SID_301/?SA=AM

If you need assistance, please call the McCune Offices at 505.983.8300 or email Catherine Kosak at cathy@nmmccune.org.

To apply for a discretionary grant, email Carla Romero, Administrative Director, at carla@nmmccune.org.

McCune Charitable Foundation
345 East Alameda Street
Santa Fe, NM 87501

USA: New Mexico

Arts and Culture
Children
Community Services
Economic Development
Elementary Education
Environment
Farming/Agriculture
Health and Medical
Higher Education
Minorities
Municipalities
Non-Profit Support Services
Nutrition
Other
Pets/Animal/Wildlife
Preschool
Preservation
Secondary Education
Special Education
Workforce
Youth/Out-of-School Youth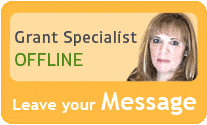 Our team of researchers and grant specialists review hundreds of funding resources daily to make sure GrantWatch.com provides members with the most up-to-date grants.
We have grants for: