Folk Arts Apprenticeship Grant
Grants to Utah Folk and Traditional
Artists to Train Selected Apprentices

Utah Division of Arts and Museums (UA&M)

11/10/17 5:00 PM MST
Grants of up to $2,500 to Utah master folk artists or tradition bearers to carry out apprenticeships with selected students. Applicants are strongly encouraged to contact program staff prior to applying. Please note that registration on the grant portal can take up to two days to complete.

Folk Arts Apprenticeships enable qualified individuals to study with traditional master artists of Utah's ethnic, Native, rural, and occupational communities who demonstrate a commitment to passing on cultural knowledge. Funding assists these accomplished mentors in sharing their skills with chosen apprentices of the same cultural community. Apprentice(s) and teacher should complete their application together.

Teacher and apprentice(s) must design a work plan for their project with a clearly articulated timeline, budget, and end product. There must be a public presentation of the completed work after the conclusion of the project.

Many but not all art forms shared within a community, family, or small group may qualify for a Folk Arts grant. Considering art "folk" or "traditional," requires that skills, knowledge, and creative criteria are passed between members of a shared community, typically by recognized tradition bearers to younger generations. Traditional art forms are diverse, varying greatly in medium and method.

Performing arts such as singing, dancing, and drumming may qualify, as can crafts like weaving, rawhide braiding, silversmithing, and woodcarving. If your arts practice is traditional and passed on to other members of your community through intensive experiential learning, it may be eligible.

Resulting workshops, exhibitions, performances, or other funded presentations should demonstrably strengthen the cultural heritage of your community or geographic region and increase public awareness of folk and traditional arts in Utah.

Funds may be used for:
-Teacher instruction fees.
-In-state travel expenses (mileage) for participating artists.
-Supplies, tools, and other materials directly related to the project (excluding purchased musical instruments, outfits, or costumes).
-Space rental for teaching or performance purposes.
-Other costs directly associated with the proposed project.

Up to $2,500

Utah Division of Arts & Museums funds must be spent between July 1, 2017 and June 30, 2018 (FY18).

The proposed collaborative project can be conducted through short term intensive workshops or regularly scheduled classes over several weeks/months, not to exceed a six-month period.

Who may apply:
-Master folk artists/tradition bearers who are recognized within their community.
-Emerging traditional artists and/or apprentices.

Past Folk Arts grantees can only be funded every other year in this category.

What this grant cannot fund:
-Historical re-enactment projects.
-Academic awards and/or work, including: fellowships, scholarships, or tuition fees for student work; as well as in-school curriculum projects and/or projects that are part of a required course or curriculum.
-Out-of-state travel*
-Hospitality costs.
-Projects completed prior to July 1, 2017.

*Exceptions may be made for American Indian apprentices from Utah studying with a master artist of the same tribal affiliation, but living outside of Utah. Contact the Folk Arts Specialist for details.

Applicants are strongly encouraged to talk with the UA&M Folk Arts Specialist before applying.

All applications must be submitted online through the grant application portal. If you do not currently have access to the portal, it can take up to two days to receive a portal account.

People who receive funding must coordinate a site visit for documentation of the project with the Utah Division of Arts & Museums (UA&M) Folk Arts Specialist during the course of the project.

Grant Timeline:
-Grant Opens: August 22, 2017
-Grant Closes: November 10, 2017, 5:00 PM MST
-Panel Review: December 2017
-Funding Notification: Late December 2017
-Payment Disbursed: After contract has been processed

Grant Forms:
https://heritage.utah.gov/arts-and-museums/grant-forms

Before starting your grant application, please review the funding source's website listed below for updates/changes/addendums/conferences/LOIs.
All applications must be completed and submitted online at:
https://utahdcc.secure.force.com/portal

Adrienne Decker, Folk Arts Specialist
801.245.7286
adriennedecker@utah.gov

Laurel Cannon Alder, Grants Manager
801.236.7550
lalder@utah.gov

Racquel Cornali, Grants Coordinator
801.236.7541
rcornali@utah.gov

USA: Utah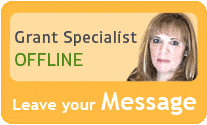 Our team of researchers and grant specialists review hundreds of funding resources daily to make sure GrantWatch.com provides members with the most up-to-date grants.
We have grants for: