Alzheimer's Disease Research (ADR) Grants
Grants to USA, Canada, and International
Investigators for Research on Alzheimer's Disease
Agency Type:
Foundation / Corporation

BrightFocus Foundation

10/18/17 11:59 PM EST
Grants starting at up to $75,000 a year to USA, Canada, and International investigators at nonprofit organizations or institutions for research on the development of preventions, treatments, and cures for Alzheimer's disease. Funding will be provided in two categories:

1. Standard Awards

The standard award provides significant funding for researchers who have already generated some amount of preliminary data but are often required to demonstrate additional, significant progress before they can apply to governmental or industrial funding agencies.

2. Postdoctoral Fellowship Awards

Postdoctoral Fellowship awards are intended for young researchers in their final stages of mentored training. These awards fund projects in an established laboratory that will serve as the basis for the applicant's own independent research career.

BrightFocus Foundation awards grants for basic, translational, and clinically oriented research on the causes of, or treatments for glaucoma. Grants are awarded on the basis of the scientific merit of the proposed research and the relevance of the research to understanding aspects of the disease that lead to improved treatments, prevention strategies, and diagnoses of the program disease.

The scientific plan should be well focused and able to stand alone. It is understood that more senior investigators will have other funding in related areas of research, but the application to BrightFocus should not be used to simply subsidize these other efforts or to compensate for grant cutbacks. Therefore, the applicant is advised to focus on a specific project that can be addressed in terms of a hypothesis and two or three specific aims. The proposed project should be distinct from other investigations and grant awards. Please keep this in mind when preparing the research plan section of this application.

Please note: Specific aims for drug discovery projects in the Alzheimer's Disease Research (ADR) program will require very specific milestones and deliverables that must be benchmarked at 6-month intervals. A drug discovery project can include one that seeks to: optimize a lead candidate for a particular target in cell-based assays and chemical library screens; validate and optimize hits in secondary screens and in vivo studies; and conduct preclinical assessments of the target in a relevant model.

BrightFocus budgets are divided into the following categories:

- Personnel: The Principal investigator, CO-PI, key investigators, and any support personnel (usually postdoctoral fellows, graduate students, or technicians) actively involved in research may request salary and benefits. Such requests should be justified and include indications of the percentage of time the personnel will devote to the proposed project (percent effort).

- Supplies: The amount of money requested for supplies should be divided into major research supply categories (e.g., cell biology reagents, test fees, etc.) If animals are to be involved, the justification should state how many are to be used, their unit purchase price, and their unit care cost.

- Equipment: Any major item of equipment valued over $1,000 USD should be included in the budget. BrightFocus will not fund the purchase of large capital equipment. Requested equipment must be directly related to and enabling of the proposed research.

- Contractual Services: The Budget should specify any major support services required under the proposed research, such as preparation or laboratory testing of biological materials. The justification should indicate the period of contractual service.

- Travel: Travel must be relevant to the accomplishment of the project or dissemination of results of the supported research. The purpose of the travel and destination should be clearly indicated, justified, and may not include premium ticketing packages (i.e., first class or other luxury travel).

- Other: Other expenses should be itemized by category. This category is often used by investigators seeking funding to defray costs of publication or registration at conferences where the results of the proposed research are to be presented. Please note that tuition reimbursement for undergraduate and graduate students is an allowable budget item, but tuition remission is not an allowable budget item.

Note on open access publications: BrightFocus does not require publication in specific journals or attendance at specific conferences. However, as a publicly supported charity BrightFocus recognizes the contribution of open-access model journals to the scientific community. BrightFocus grant applicants may request reasonable funds to allow publication in such journals.

For reference only, in FY17, 32 out of 209 received applications were funded.

- Standard Awards: Up to $300,000 (up to $100,000 annually for up to three years).
- Postdoctoral Fellowship Awards: Up to $150,000 (up to $75,000 annually for up to two years).

- The maximum duration of a Standard Award is three years.
- The maximum duration of a Postdoctoral Fellowship Award is two years.

BrightFocus will fund grants for research at non-profit organizations or institutions only. Each Grantee Institution must submit evidence of its tax-exempt status to BrightFocus prior to the distribution of any Grant including but not limited to, a tax determination from the Internal Revenue Service.

For foreign institutions: Each Grantee Institution must submit evidence of its tax-exempt status to BrightFocus prior to the distribution of any Grant, including but not limited to, a determination of tax-exempt or nonprofit status from their home country of origin.

Funds shall be awarded to the Grantee Institution and not to individual Principal Investigators.

Postdoctoral Fellowship Award Eligibility:

Postdoctoral Fellowships are available to junior and senior postdoctoral fellows. Applicants with pending appointments are eligible to apply, but the appointment must be finalized by the start of the award. The proposal should be initiated by the postdoctoral fellow and not the supervisor. In the event that a senior postdoctoral fellow becomes an independent investigator during the duration of the award, the balance of the award may be transferred to the new position at the discretion of the BrightFocus Foundation. In this case, an assurance that the original specific aims would be addressed in the new position would be required.

BrightFocus accepts the NIH/NSF definition of a Postdoctoral Research Fellow emphasizing the mentored training component of the position:

"An individual who has received a doctoral degree (or equivalent) and is engaged in a temporary and defined period of mentored advanced training to enhance the professional skills and research independence needed to pursue his or her chosen career path."

Standard Award Eligibility:

The Principal Investigator (PI) position on BrightFocus Standard Awards are open to tenure- and non-tenure track investigators of any career stage who are appropriately trained to lead an independent research study, and are permitted by their organizations to manage grants and supervise key personnel.

Applicants should have completed their formal post-doctoral mentored research training, and must be the intellectual and creative leads for the proposed projects. The applicant should use the indicated space on the application forms to clarify any position that is not immediately recognizable as an independent research position.

Postdoctoral Fellows may serve as PI for Alzheimer's Disease Research (ADR) Postdoctoral Fellowships only. However, Postdoctoral Fellows may serve as a CO-PI on MDR and NGR Standard Award applications.

Use of Funds:

Funds awarded are to be used solely for research. BrightFocus does not fund institutional overhead, capital equipment, or construction of buildings. Salary and benefits may be requested for the PI and Co-PI(s). The Principal Investigator salary request must be the lesser of 25% of the total grant request, or 25% of the individual's salary. Co-PI salaries are capped at the lesser of 15% of the total grant request, or 15% of the individual's salary. Salary caps are imposed on the Principal Investigators and Co-Principal Investigators only.

At this time, postdoctoral fellowships are available only through the Alzheimer's Disease Research program. Postdocs applying for the ADR postdoctoral fellowship may request up to a maximum salary and benefits determined by their institutional salary and benefits multiplied by their percent effort on the proposal. For example, a Postdoctoral fellow with $45,000 of salary and benefits who commits 75% effort to a proposal may request a maximum of $33,750 in salary and benefits. ADR Postdoctoral Fellowship PIs and MDR and NGR CoPIs who are Postdoctoral Fellow are not restricted by the PI and CoPI salary caps.

Not eligible:

1. Individuals at for profit institutions should directly contact Brightfocus Staff via email before submitting any proposal.

2. Individuals at for profit institutions may wish to consider identifying academic or other non-profit research collaborations for any study. Such partners would meet this eligibility requirement for BrightFocus funding.

3. Investigators with a current award or who are part of a laboratory with a current award in any given program are ineligible for concurrent awards in that program. Postdoctoral applicants in the ADR program should ensure that their mentor does not already hold a current ADR award. This rule only covers laboratories of the Principal Investigator or Co-Principal Investigator(s), it does not imply any restriction on collaborators or consultants.

4. Investigators who will not possess independent research programs by the start of the award. Please note that only the Alzheimer's Disease Research Program offers Postdoctoral Fellowship Awards. Postdoctoral salary support is available in other programs. Please see grant eligibility instructions for descriptions of the roles that Postdoctoral Fellows may hold on the different BrightFocus awards.

5. BrightFocus currently does not have any award program to support pre-doctoral fellowships or undergraduate students. Faculty members may request support for these students as budget items under BrightFocus' other award programs.

6. New proposals initiated by investigators who have received prior awards from BrightFocus, but who have failed to submit necessary reporting may be declined with out review.

Applications are due October 18, 2017 by 11:59 PM EST.

Please note, budgets should be prepared in US dollars.

Applicants will be notified of the Board of Directors' decision concerning their application by mid-April.

The first check is dated July 1st and is mailed once all contracts are agreed upon and signed.

Deadlines and Guidelines:
https://www.brightfocus.org/grants/deadlines-guidelines

Application Instructions:
https://www.brightfocus.org/grants/apply-for-grant

Terms and Conditions:
https://www.brightfocus.org/grants/terms-conditions-grant-awards

Patent and Intellectual Property Policy:
https://www.brightfocus.org/grants/terms-conditions/patent-intellectual-property-policy

FAQs:
https://www.brightfocus.org/grants/frequently-asked-questions

Before starting your grant application, please review the funding source's website listed below for updates/changes/addendums/conferences/LOIs.
Register and apply online:
http://brightfocus.smartsimple.us/

If you have any questions or difficulties, please contact a representative of the Research Grants office by telephone at 800-437-2423 or email researchgrants@brightfocus.org.

To gauge the competitiveness of your proposal, you may call or write the Vice President for Scientific Affairs, Diane Bovenkamp, Ph.D., at dbovenkamp@brightfocus.org.

If the Vice President for Scientific Affairs is unable to assess your proposal, it will be communicated to appropriate members of the Scientific Review Committee.

Department of Scientific Affairs
BrightFocus Foundation
22512 Gateway Center Drive
Clarksburg, Maryland 20871
USA

USA: Alabama; Alaska; Arizona; Arkansas; California; Colorado; Connecticut; Delaware; Florida; Georgia; Hawaii; Idaho; Illinois; Indiana; Iowa; Kansas; Kentucky; Louisiana; Maine; Maryland; Massachusetts; Michigan; Minnesota; Mississippi; Missouri; Montana; Nebraska; Nevada; New Hampshire; New Jersey; New Mexico; New York City; New York; North Carolina; North Dakota; Ohio; Oklahoma; Oregon; Pennsylvania; Rhode Island; South Carolina; South Dakota; Tennessee; Texas; Utah; Vermont; Virginia; Washington, DC; Washington; West Virginia; Wisconsin; Wyoming
USA Territories: American Samoa (USA) Guam (USA) Puerto Rico (USA) Virgin Islands (USA) Northern Mariana Islands (USA)
USA Compact Free Associations: The Federated States of Micronesia (USA) Marshall Islands (USA) Republic of Palau (USA)
Canada: Alberta British Columbia Manitoba New Brunswick Newfoundland and Labrador Northwest Territories Nova Scotia Nunavut Ontario Prince Edward Island Quebec Saskatchewan Yukon
Israel
International country outside of the USA, Israel and Canada.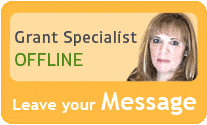 Our team of researchers and grant specialists review hundreds of funding resources daily to make sure GrantWatch.com provides members with the most up-to-date grants.
We have grants for: