Historic Preservation Grant
Grants to Vermont Municipalities and Nonprofits
to Preserve and Maintain Historic Buildings

Vermont Agency of Commerce and Community Development (ACCD) - Vermont Division for Historic Preservation (VDHP)

10/02/17 Midnight electronic submission; or postmarked or hand-delivered by 4:30 PM
Grants of up to $20,000 to Vermont municipalities and nonprofit organizations for the rehabilitation of historic buildings that are vital components to rural communities, villages, downtown areas, and the state's iconic landscape. Funding may be requested for the cost of repairs, accessibility improvements, and site maintenance.

Since its inception, the program has provided almost $5 million towards the preservation of over 550 historic community buildings. Grants have been used to revitalize buildings such as town halls, museums, theaters, libraries, recreation centers, and other municipal buildings.

Criteria:

-Priority will be given to projects that demonstrate compliance with the Secretary of the Interior's Standards for Rehabilitation.

-Priority will be given to projects that best preserve historic building features.

-Priority will be given to projects that provide the greatest benefit to the public and promote the best long-term use of the property.

-Priority will be given to applications for projects involving a rare or unusual building type, or those projects that propose to repair or restore a rare or unusual building feature.

-Priority will be given to applicants who provide a clearly-prioritized plan for preservation of their building, a well-planned budget for the project and demonstrate a commitment to long-term maintenance.

-Priority will be given to applications that are clear, concise, and well-written with attachments that meet or exceed the minimum requirements.

-Priority will be given to facilities that are accessible to persons with disabilities.

-Priority will be given to applicants whose project is located in a municipality with a designated downtown or village center.

-Geographic distribution may be considered as a factor in project selection.

$200,000

50/50 matching grants of up to $20,000

Recipients of the 2018 Vermont Historic Preservation Grants are expected to complete their projects and submit their final reimbursement requests during 2018. However, the final deadline to complete a 2018 grant project and request reimbursement is December 31, 2019.

The property must be owned by a nonprofit organization or a political subdivision of the state. Nonprofit organizations must provide proof that they are tax-exempt. Internal Revenue Service 501(c)(3) certification is preferred. State agencies are not eligible. Buildings owned by nonprofit development corporations are ineligible if the property is being developed for a commercial, income-producing use. Work on income-producing sections of the budding owned by a nonprofit organization is not eligible.

In order to qualify, the building must be at least 50 years old and listed in or eligible for the National Register of Historic Places.

To determine whether a building that is not currently listed in the National Register of Historic Places is eligible for listing, you may request a Determination of Eligibility from the Division of Historic Preservation by contacting Devin Colman (see contact details below). If funded, properties not already listed will be added to the Vermont Register of Historic Places.

Funding is not available for rehabilitation work that is complete or begins before the time of application. Starting work on a project before a fully-signed grant agreement is in place may result in the loss of grant funding.

Ineligible projects include those that involve new construction, additions, electrical plumbing or heating projects, and code improvement projects.

Planning projects are generally not eligible. for funding. In cases where a small amount of planning is necessary for the success of a project, planning costs may be eligible for funding, but only as part of a larger project. The owner must share these costs.

Applicants who receive a Historic Preservation Grant are ineligible to receive a second grant in the year immediately following the grant award. If you received a 2017 grant you are not eligible to apply for a 2018 grant. Applicants are also not eligible for a grant if they have not yet complete work funded by a previous grant.

Churches or other buildings owned by religious organizations may apply for Historic Preservation Grants. Such applications will be considered using the same criteria as all other applications, including the historic significance of the structure, the need for repairs, and the public benefit of the project. In no event shall grant funds be used for religious worship.

Applicants may apply for not more than 50% of the total project cost. The grants are one-to-one matching grants and the applicant's matching share must be in-hand at the time the application is submitted. Projects may utilize donated labor and materials, but these cannot be counted towards the match. State funds are not eligible for use as a match, but Federal funds, private foundation grants, and pledges may be used.

Applications must be submitted via e-mail by midnight October 2, 2017. If you are unable to submit your application via e-mail, you may submit a paper copy to the address below. Applications must be postmarked or hand-delivered by 4:30 PM on October 2, 2017.

The Vermont Advisory Council on Historic Preservation will review and select grant recipients at their regularly scheduled meeting in December 2017. All applicants will receive written notification of the results after the Advisory Council awards the grants.

This is a reimbursement grant program, which means that if you are awarded a grant, you are responsible for paying for the full amount of the project and the State will reimburse you once the project and required paperwork are completed.

Before starting your grant application, please review the funding source's website listed below for updates/changes/addendums/conferences/LOIs.
Submit applications to:
accd.hpgrants@vermont.gov

Caitlin Corkins
802.828.3047
caitlin.corkins@vermont.gov

Debra Sayers
802.828.3213
debra.sayers.vermont.gov

To request a Determination of Eligibility for a currently unlisted site, contact:

Devin Colman
802.828.3042
devin.colman@vermont.gov

Vermont Division of Historic Preservation
Attention: Caitlin Corkins
One National Life Drive
Davis Building, 6th Floor
Montpelier, Vermont 05620-0501

USA: Vermont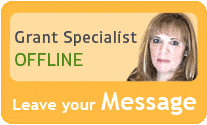 Our team of researchers and grant specialists review hundreds of funding resources daily to make sure GrantWatch.com provides members with the most up-to-date grants.
We have grants for: