SSHRC Doctoral Fellowships and Joseph-Armand Bombardier Canada Graduate Scholarships (CGS)Program Doctoral Scholarships - University Applications
Fellowships to Canada Doctoral Candidates for Scholarly
Research in the Humanities and Social Sciences

Social Sciences and Humanities Research Council (SSHRC)

01/09/17 8:00 PM ET
Fellowships of up to $35,000 per year to Canada humanities and social sciences scholars to carry out research at qualifying institutions of higher education. Requests will be considered from doctoral candidates who demonstrate excellence in scholarly work. Applications that involve Aboriginal research will be welcomed, as well as proposals that involve research-creation.

Some Canada Graduate Scholarship recipients may be considered for the honor of having their scholarship named a "Canada Graduate Scholarship to Honour Nelson Mandela," should SSHRC deem their application to be aligned with at least one of five themes championed by Mandela: national unity; democracy; freedom and human rights; leadership; children's participation in society; and children's health.

Future Challenge Areas:

SSHRC invites all applicants to review Imagining Canada's Future's six future challenge areas and subquestions, and to consider addressing one or more of these areas in their research proposal. While this is not an evaluation criterion for merit review, research that addresses one or more of the future challenge areas further positions the value of the social sciences and humanities to meet Canada's future, long-term societal challenges and opportunities.

SSHRC monitors research capacity in these areas, and develops and implements strategies and knowledge mobilization activities, including a series of Knowledge Synthesis Grants funding opportunities, to enhance the contribution of humanities and social sciences research across the six challenge areas.

Future Challenge Area Questions:

1) What new ways of learning, particularly in higher education, will Canadians need to thrive in an evolving society and labour market?

2) What effects will the quest for energy and natural resources have on Canada's society and its position on the world stage?

3) How are the experiences and aspirations of Aboriginal Peoples in Canada essential to building a successful shared future?

4) What might the implications of global peak population be for Canada?

5) How can emerging technologies be leveraged to benefit Canadians?

6) What knowledge will Canada need to thrive in an interconnected, evolving global landscape?

-Joseph-Armand Bombardier CGS Doctoral Scholarships: $35,000 per year
-SSHRC Doctoral Fellowships: $20,000 per year

Joseph-Armand Bombardier CGS Doctoral Scholarships are 36 months in duration.

SSHRC Doctoral Fellowships are 12, 24, 36 or 48 months in duration.

Applicants successful in the current competition must take up their awards in May 2017, September 2017 or January 2018. The January start date is available only to award holders who cannot begin their degree program earlier, either because of an incomplete previous degree or because their chosen degree program is not available until the later date.

More information about eligible instutions may be found here: http://www.sshrc-crsh.gc.ca/about-au_sujet/policies-politiques/statements-enonces/list_eligible_institutions-liste_etablissements-admissibles-eng.aspx

To qualify to apply to both the SSHRC Doctoral Fellowships and the Joseph-Armand Bombardier CGS Doctoral Scholarships funding opportunities, you must:

-Be a citizen or permanent resident of Canada;
-Be applying for support to pursue your first PhD (or equivalent);
-Be pursuing doctoral studies in the social sciences or humanities;
-Not have already received a doctoral-level scholarship or fellowship from the Canadian Institutes of -Health Research (CIHR), the Natural Sciences and Engineering Research Council (NSERC) or SSHRC to undertake or complete a doctoral degree; and
-Not be applying in the 2016-17 academic year to NSERC or CIHR.

At the time of application, you need not be assured of admission to a degree program.

Combined MA/PhD, fast-track and direct-entry PhD programs:

-If you are or will be registered in a combined MA/PhD, fast-track (accelerating from a master's program into a doctoral program without obtaining the master's degree) or direct-entry PhD program, you may be eligible to apply for a CGS Master's Scholarship provided you have completed between zero and 12 months of graduate-level study by December 31 of the year of application.

-If you are currently registered in a combined MA/PhD, fast-track or direct-entry PhD program, and have or will have completed more than 12 months or more of graduate-level study by December 31 of the year of application, you can only apply to the Doctoral Awards funding opportunity.

Eligibility to Hold an Award:

-Joseph-Armand Bombardier CGS Doctoral Scholarships are tenable only at eligible universities in Canada. There are no exceptions.

-SSHRC Doctoral Fellowships are tenable at any recognized university in Canada or abroad. For the fellowship to be held abroad, the award holder must have completed at least one previous degree at a Canadian university. For award holders who do not meet this requirement, the fellowships are tenable only at recognized Canadian postsecondary institutions.

On the proposed start date of the award, you must:

-Be registered as a full-time student, undertaking or continuing a doctoral, combined MA/PhD, fast-track or direct-entry doctoral program in the social sciences or humanities; and

-Not have exceeded the allowable number of months already spent in doctoral study, as set out in Value and Duration above.

Notes:

-Doctoral Awards are available to students who are registered part time because of a disability or family responsibilities. For this purpose, "disability" is defined as "a functional limitation resulting from a physical, sensory or mental impairment, which, for an indefinite period, affects the ability of the student to perform the activities necessary to participate fully in his or her learning."

-Award holders may not hold full-time employment during the tenure of their award.

-Federal government employees are eligible to hold an award only if they are on an unpaid leave of absence (no salary or special allowances permitted).

-Qualifying or "make-up" years of study are not eligible.

Eligibility of Degree Programs:

-Doctoral Awards are tenable only in degree programs that include significant original, autonomous research that leads to the completion of a dissertation, major scholarly publication, performance, recital and/or exhibit that, as a requirement for completion of the program, is merit reviewed at the institutional level.

Future Challenge Areas: http://www.sshrc-crsh.gc.ca/society-societe/community-communite/Future_Challenge_Areas-domaines_des_defis_de_demain-eng.aspx

Application and Instructions: https://webapps.nserc.ca/SSHRC/faces/logonFellowships.jsp

Applicants apply for both awards by completing one application form. If you are eligible for both awards, SSHRC will automatically consider you for both.

Most Canadian universities receive a quota indicating the number of students they can nominate for the national competition. Students registered in a degree program at a university that did not receive a quota must apply directly to SSHRC.

The deadline for applications submitted directly to the SSHRC is November 4, 2016.

The deadline for university applications is January 9, 2017.

Before starting your grant application, please review the funding source's website listed below for updates/changes/addendums/conferences/LOIs.
Social Sciences and Humanities Research Council
350 Albert Street
P.O. Box 1610
Ottawa, ON K1P 6G4

613-943-7777
fellowships@sshrc-crsh.gc.ca

Canada: Alberta British Columbia Manitoba New Brunswick Newfoundland and Labrador Northwest Territories Nova Scotia Nunavut Ontario Prince Edward Island Quebec Saskatchewan Yukon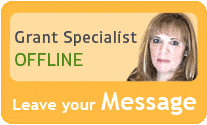 Our team of researchers and grant specialists review hundreds of funding resources daily to make sure GrantWatch.com provides members with the most up-to-date grants.
We have grants for: