Advanced Artist Award (AAA)
Grants to Yukon Individual Artists for
Projects and Career Development

Government of Yukon - Department of Tourism and Culture

10/01/17 4:30 PM Postmarked or Received
Grants of up to $10,000 to Yukon individual artists for projects in the visual, performing, and literary arts. Funding may be requested for projects that will contribute to the artist's community and artistic development. Examples of fundable activities include artistic projects, educational pursuits, and travel.

Awards to artists represent the "research and development'" portion of arts funding. This is the risky or experimental portion of an artist's development; for example: the writing or editing of a manuscript that may later be published; songwriting or studio work for a recording that may later be manufactured; the creation of a body of work that may result in an exhibition; or, the dramaturgy of a script that may be fully produced in a theatre season.

Projects that are eligible for funding include:
-Projects which further develop a particular art form or explore a new area within the artist's field
-Short term educational pursuits (e.g. workshops, working with a mentor)
-Post-secondary or post graduate work related to a specific artistic project
-Travel to attend a specific event related to the artistic development of the applicant

"A" & "B" Level Artists:

Eligible applications demonstrate artistic merit through a portfolio of work and a résumé that demonstrates significant credits (body of work, appearances at festivals, concerts, publishing credits, curated exhibitions, awards, speaking engagements, etc.).

A-Level artists generally have a greater and farther reach of presentation than B-Level artists. "A" & "B" artists should show that their reach or impact extends beyond the Yukon, while also contributing to Yukon culture.

Fund Administrators do not assist applicants with identifying an appropriate level. Applicants should look to their exhibition history, exposure, and their standing in relation to their professional peers in the same discipline.

Guidelines for "B" Level Artists:

"B" Level artists are mid-career artists who have achieved a significant body of work in their discipline and have acquired some recognition for their talent at the local community, territorial or national level.

"B" Level artists are eligible to apply for up to $5,000.

An artist's "B" Level status is determined by an assessment of the following achievements in education, exposure, and skill and talent:

Education:
-Training appropriate to the artist's chosen discipline, either workshops, apprenticeship, work with a mentor or some post-secondary training; and
-Teaching experience within the art form is also relevant.

Exposure:
-Some performance history or exhibition experience in the Yukon; -Some national or international exposure;
-Local commissions, awards, competitions, and collections.

Skill and Talent Level:
-A portfolio and/or support material must be included with every application for the award jury to assess the artist's proficiency.

Guidelines for "A" Level Artists:

"A" Level artists have produced a substantial body of work in their discipline over a number of years and have displayed their prominence locally, nationally, or internationally through their education, exposure, and skill and talent level. They have made a sustained and progressive contribution to the art form.

"A" Level artists are eligible to apply for up to $10,000.

An artist's "A" level status is determined by an assessment of the following achievements in education, exposure, and skill and talent:

Education:
-Training appropriate to the artist's chosen discipline, either informal through a mentor or senior practitioner in the field or instruction at the post-secondary level. Substantial workshop experience; and,
-Extensive teaching experience within the art form is also relevant.

Exposure:
-Considerable national or international exposure as well as on-going significance in the Yukon;
-Publications, recordings, engagements, exhibitions, awards, commissions and significant collections that contain the artist's work; and,
-Public and peer recognition.

Skill and Talent Level:
-A portfolio and/or support material must be included with every application for the award jury to assess the artist's proficiency.

Eligible costs include:
-Subsistence (if the applicant is not employed during the project)
-Childcare
-Supplies and materials specific to the project
-Small purchases specific to the project
-Service fees (dramaturge, editor, other artists)
-Rental of facilities, venues or studio space
-Travel including accommodation
-Tuition or workshop fees
-Books or required resources

$150,000

"B" Level artists are eligible to apply for a maximum of $5,000 and "A" Level artists are eligible to receive a maximum of $10,000.

Artists have one year to complete their projects and account for their funding.

Eligible applicants are Canadian citizens or permanent residents of Canada who have lived in the Yukon for at least one continuous year prior to the award deadline. In addition, an applicant must be considered to be an artist working at the advanced level. An advanced artist is an individual who:

-Has specialized training and skill in his or her artistic eld (not limited to training in schools or academic institutions);
-Is recognized as an advanced artist by his or her peers (i.e. those working in the same artistic tradition);
-Has produced a body of work and has established a "voice" in his/her medium;
-Has a commitment to his/her arts practice and considers it a major aspect of his/her
working life, regardless of income or other employment; and,
-Has a history of public presentation of his/her work.

Activities, applicants and projects not eligible for funding are:
-Artists who are not operating at an advanced level
-Commercial projects, replication projects, or mass produced arts products
-Capital purchases or major purchases such as tools, musical instruments, computers, printers, software, or equipment
-Marketing materials, packaging or graphic design for arts products
-Projects that start before the deadline
-Requests for retroactive funding
-Post-secondary study not related to a specific artistic project

An individual artist may receive funding only once every 18 months, or every third session.

Deadlines for the Advanced Artist Award are April 1 and October 1.

Applications must be received or postmarked by 4:30 PM on the deadline date. If a deadline falls on a statutory holiday or weekend, the deadline will be extended until 4:30 PM on the next working day.

Applicants will be notified in writing of the results within 8 weeks of the application deadline. Decisions and jury names are kept confidential until formal approval and announcements to applicants are made. The media is later notified of the award results.

Tips to Applying to AAA: http://www.tc.gov.yk.ca/applyAAA.html

Before starting your grant application, please review the funding source's website listed below for updates/changes/addendums/conferences/LOIs.
Office Location
100 Hanson Street
Whitehorse, Yukon

Mailing Address:
P.O. Box 2703 (L-3)
Whitehorse, Yukon
Y1A 2C6

Tel: 1-867-667-8789
Toll Free: 1-800-661-0408 ext. 8789
Fax: 1-867-393-6456
artsfund@gov.yk.ca

Canada: Yukon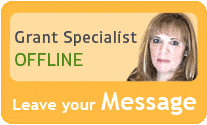 Our team of researchers and grant specialists review hundreds of funding resources daily to make sure GrantWatch.com provides members with the most up-to-date grants.
We have grants for: