Solar Grant
Grants to Boulder, Colorado Nonprofits and
Homeowners to Install Renewable Energy Systems

City of Boulder

10/31/16 5:00 PM Receipt

Request a Grant Writer
Grants to Boulder, Colorado nonprofits and qualifying homeowners to defray the cost of installing solar electric or solar thermal systems. Applicants must demonstrate a serious interest in increasing the energy efficiency of their home or building. Applications will be judged according to the following criteria:

-Does the applicant show a demonstrated interest and investment in maximizing the energy efficiency of the building(s) that the solar installation will serve?

-For existing buildings, this is demonstrated by an energy audit and a list of energy efficiency measures that have been installed. For new buildings, this is demonstrated by the building's energy rating.

-How efficient and cost effective is the solar system?

-What is the projected effect on the building's energy costs?

-How much of the total project cost will be funded by sources other than the solar grant?

-A minimum of 50 percent of the project cost must come from other sources; a higher percentage is better.

-How does the proposed project increase public awareness of renewable energy, the City of Boulder Solar Grant and other Climate + Sustainability programs?

-Does the proposed project provide additional environmental, social or economic benefits for the community?

In recent years, individual grants for nonprofits and residential buildings have ranged from $2,000 to $35,000.

Grants must be used within nine months of notification of the award.

Solar (electric or thermal) systems must be installed on:

-Facilities of site-based nonprofit entities operating in Boulder; or

-On income qualified housing in Boulder that is owned and operated by a nonprofit; or

-On individual housing units that are part of an affordable housing program.

Applicants that intend to use alternative financing mechanisms, such as power purchase agreements (PPAs), may be considered on a case-by-case basis.

Submissions (mailed or emailed) must be received by 5:00 PM on October 31. Recipients will be notified by the end of November.

Please fill out the appropriate application form and either submit it via email or mail it to the address listed below. Email submissions are preferred.

There is no maximum grant amount; however, in most cases, no more than 50 percent of the total project cost after rebates, incentives, and tax credits will be granted.

Grant money for each award will be dispersed after the system has been installed and passing inspection documentation has been submitted to the grant administrator.

Before starting your grant application, please review the funding source's website listed below for updates/changes/addendums/conferences/LOIs.
Sandy Briggs, Solar Grant Program Administrator
303-441-1931
BriggsS@bouldercolorado.gov

City of Boulder
Attn: Sandy Briggs
Climate + Sustainability Division
PO Box 791
Boulder, CO 80306

City of Boulder

USA: Colorado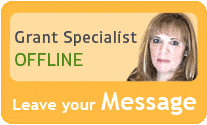 Libby is constantly in touch with grant program managers and reviews numerous publications to make sure that GrantWatch.com provides subscribers with the most up-to-date grant opportunities.
We have grants for:

Need help?
Hi, I would love to guide you through the site.
Please feel free to call or write.
Customer Sales & Support
(561) 249-4129