Bonfils-Stanton Foundation Grants
Grants to Denver, Colorado Nonprofits to
Promote Visual and Performing Arts
Agency Type:
Foundation / Corporation

Bonfils-Stanton Foundation

10/31/16 5:00 PM

Request a Grant Writer
Grants to Denver, Colorado nonprofit organizations for programs, projects, and activities that promote the development and growth of the visual and performing arts. Priority for funding will be given to nonprofits that demonstrate a commitment to: artistic excellence, innovation, visionary leadership, increasing cultural participation, connecting art and community, and enhancing the profile of Denver's art scene.

Funding will be provided for the following specific types of grants:

1. General Operating Support: A priority of the Foundation is to provide unrestricted operating grants to arts organizations committed to excellence, innovation, and sustainability. Typically the Foundation awards general operating grants to organizations with which the Foundation has an established relationship.

2. Project Support: The Foundation makes grants to support new or ongoing projects that are exceptional for their artistic merit, innovation, collaborative design and/or targeted approach to cultural participation. Project support may also be awarded to strengthen organizational capacity.

3. Arts Innovation Grants: Innovation and adaptive capacity are important for long-term sustainability in a competitive and rapidly changing environment. The Foundation provides innovation grants for the development of ground-breaking approaches to creating and presenting art, engaging new audiences, and developing new organizational/business models to strengthen capacity and financial sustainability.

4. Capital Projects: Grants for capital projects are generally reserved for organizations with which the Foundation has an established relationship.

The Foundation will invest in nonprofit, visual and performing arts organizations for projects and efforts that elevate the profile of Denver's art scene locally and nationally.

The Foundation is specifically looking for partners that:

- Demonstrate measurable benefit to the city and county of Denver.
- Commit to continuous improvement in artistic product, organizational effectiveness, and financial strength
serve as exemplary models within their field, and whose leaders help to advance the role and impact of the arts
embrace changing demographics, and seek ways of engaging new and diverse audiences.
- Recognize and compensate professional artists.
- Collaborate with other organizations in meaningful and new ways.
- Strive to make the arts accessible.
- Generate "buzz" about their offerings.
- Adhere to nonprofit best practices.

The following are generally not eligible for funding:

- Loans, grants, or scholarships to individuals
- Events, media productions, seminars, conferences, or travel
- Activities or initiatives that have a religious purpose
- Endowment funding
- Funding to retire operating debt
- Requests from organizations outside of Colorado or that are not for the benefit of Colorado citizens

Application Process:

First-time applicants, and those who have not yet received a grant, should call the Foundation to discuss potential funding requests before submitting a proposal. Please contact Gina Ferrari, Director, Grants Program. Receipt of grant requests from new applicants without initial calls will be declined. Organizations may submit only one proposal in a twelve month period. Please carefully review all of the following information before applying.

The link to the online application is below (see Contact Information section).

Tips for Applying Online:

- The first time you apply online, you will be prompted to create an account using an e-mail address and a password. Your organization should create only one account and password to be shared by persons in your organization responsible for submitting grant requests. Make sure only designated staff has access to this e-mail address and password. Passwords should contain between 5 – 25 characters. This account will contain copies of your in-progress and/or submitted applications, which you can access at any time.

Please save the confirmation e-mails reminding you of the e-mail and password you used to create your account and the link to access your account (to return to your saved application or to view your submitted application). Be sure cookies are enabled on your internet browser.

- You will be required to upload or attach documents to your application. These documents must already be saved on your computer before you can browse and upload them to your application. Documents that are requested can be in Word, Excel or PDF format.

- Verify that the information is correct. Once your application has been submitted, you will not have an opportunity to make changes or include attachments.

- Add the following email address to your address book and approved senders list to ensure that you receive automated emails: mail@grantapplication.com.

- Bonfils-Stanton Foundation uses MicroEdge GIFTS© software for the online applications. You are not able to work in more than one application that uses the MicroEdge GIFTS© software at the same time, even if the applications are for different Grantors. The software allows you to save only one application if multiple applications are open. You can save responses into a Word document and then cut and paste into your application from the Word document. You will know you are in a MicroEdge GIFTS© application when the webpage address begins with "www.grantrequest.com". Please log out of any other applications using this software prior to beginning or editing an application.

For more information about the application process, please click here: http://bonfils-stantonfoundation.org/grants/application-process/

Before starting your grant application, please review the funding source's website listed below for updates/changes/addendums/conferences/LOIs.
If you have never created an online account, or you have an account and wish to start a new application, please select the grant form relating to your request here:

General Operating and Program Support: https://www.grantrequest.com/SID_2271?SA=SNA&FID=35002
Capital Support: https://www.grantrequest.com/SID_2271?SA=SNA&FID=35010
Arts Innovation Fund: https://www.grantrequest.com/SID_2271?SA=SNA&FID=35011

Contact Gina A. Ferrari, Director, Grants Program:

Phone: 303-825-3774
Fax: 303-825-0802
Email: gina@bonfils-stanton.org

Address:

1601 Arapahoe Street
Suite 500
Denver, CO 80202

The City and County of Denver

USA: Colorado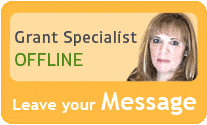 Our team of researchers and grant specialists review hundreds of funding resources daily to make sure GrantWatch.com provides members with the most up-to-date grants.
We have grants for: