Wild Resource Conservation Program (WRCP) Grant
Grants to Pennsylvania Nonprofits and Agencies
for Wildlife Conservation Management and Research

Pennsylvania Department of Conservation and Natural Resources (DCNR)

08/15/17 4:00 PM
Grants averaging $30,000 to Pennsylvania nonprofit organizations, conservation districts, and municipal authorities for wildlife conservation projects. Applicants must contact the appropriate agency staff member to discuss projects prior to applying. Applicants are advised that the required registration takes up to two weeks to complete. Project categories include surveys, research, and conservation and management.

It is recommended that projects/grant applications address one of the priorities listed below. However, applications may be accepted that address priorities outlined in the Pennsylvania State Wildlife Action Plan and/or are a plant species or plant community of concern within the Commonwealth.

Surveys:

Tidewater Mucket Surveys: The Tidewater Mucket (Leptodea ochracea) is Pennsylvania's only tidewater freshwater mussel. Study the Delaware River and tributary distribution, life history, and threats of this species to better understand its occurrence and management needs.

Little Brown Bat Fall Migration: Little is known of female Little Brown Bats hibernation areas, since the vast majority of the bats are no longer found in classic sites. There is evidence they are selecting new, colder sites or potentially migrating long distances, but few sites are known. The best approach to finding these sites will be to follow bats from known maternity colony to winter hibernacula using modern telemetry techniques. The outcome will be protection and potential enhancement of these hibernacula.

Grassland Bird Survey and Management: A state-wide survey would be targeted to determine occupancy of grassland bird sites historically supporting state-listed species (Upland Sandpiper, Short-eared Owl, Northern Harrier, and others) reported during or since the 2nd Atlas of Breeding Birds in PA, to determine populations at each site, and their use of habitat. The study would inform conservation and management for the few sites where these rare species have persisted despite the lack of species-specific management at these locations. Potential for management and protection for occupied sites would be recommended. The outcome would be site-specific conservation actions for these and other high priority grassland-dependent species such as Henslow's Sparrow, Northern Harrier, and others.

Mudpuppy Distribution: The Mudpuppy, a purely aquatic salamander lives in a variety of streams, rivers, and impoundments in the Commonwealth. There is a paucity of information on its current distribution, thus an assessment of the Mudpuppy in its historic drainages is needed.

Research:

Genetic investigations of edge-of-range, hybrid, isolated or cultivated populations of rare plants, or special populations. Little is known about the genetic flow of many species of plants. Genetic investigations can determine which populations house genetic diversity, fitness or similarity. For species that have a history of being cultivated, it can be difficult to distinguish between the native, natural populations and escapees. The outcome would be used to inform the potential use of special populations.

-Ilex opaca, American holly
-Lupinus perennis, wild lupine
-Andropogon glomeratus, bushy bluestem
-Baptisia australis, blue wild indigo
-Erigenia bulbosa, harbinger-of-spring
-Chasmanthiumlatifolium,wildoat
- Irisspp.
-Taenidia montana, mountain pimpernel
-Cardminemaxima,largetoothwort

Clarification of Range and Taxonomy of water shrews: This project will support trapping and genetic identification of existing water shrew samples to better clarify range and classification. Need: one subspecies is state-listed and tracked, but more recent genetic work on this genus at a national scope suggests this systematic work from years ago, may not be accurate, and the gap separating the two-suggested subspecies is closing. Examine and classify the species, looking for any variation between major drainages. The Outcome could be to update status of this species.

Aquatic Invasive Species Effects on Rare Mussels in the Ohio Basin: The study of the effects of aquatic invasive species (AIS) on rare mussels in the Ohio Basin. For example, the AIS Round Gobie has invaded the upper Allegheny watershed where several rare host fish of state listed mussels reside. The potential impacts of this invasive species on the rare fish and mussels could be devastating on this highly speciose watershed.

Wood Thrush Management: Although Wood Thrush is a common breeding bird in the state, it is declining precipitously. Pennsylvania has high responsibility for this species, which is representative of quality deciduous forest in eastern North America and the Appalachian Mountains. Wood Thrush primarily breed in intermediate to mature aged forest with well-developed mid-canopy and understory layers often lacking where there has been inadequate regeneration, excessive deer browse, long-term acidic atmospheric deposition, and fragmentation. Two research needs listed in SWAP, are "Utilize 2nd Breeding Bird Atlas and LIDAR to conduct analyses that improve our understanding of the relationships between forest structure and breeding densities and "the long-term studies of seasonal fecundity to identify source / sink populations throughout the state and investigate effects of forest age on nest success, adult survival, and return rates." These two research needs suggest that studies are needed to better understand how forest structure, age, composition, and landscape context contribute to Wood Thrush breeding populations (density) and nesting success. Post-nesting dispersal of young has been found in other forest species to be revealing to the broader forest habitat needs, and the same may be true with Wood Thrush. A basic test of how the recently published Guidelines for Managing Wood Thrush and Scarlet Tanager Habitat in the Northeast and Mid- Atlantic Region by Lambert and others does apply to Pennsylvania forests is essentially what needs done to inform management of forests and woodlots for Wood Thrush and its cohorts.

Conservation & Management:

Rare Plant Recovery Plans: DCNR is continuing to develop recovery plans for the rarest plants in PA. This is step one of a conservation strategy that will be used as a blueprint in the future. Researcher will develop recovery and implementation plans for the following PA Endangered plant species. The outcome of the study would be specific management practices to benefit these critically imperiled plants.

-Aconitum reclinatum, white monkshood
-Lycopodiella margueritae, Marguerite's club-moss
-Paxistima canbyi, Canby's mountain-lover
-Malaxisbayardii, Bayard'smalaxis
-Polemonium vanbruntiae, Jacob's ladder

Response of Wildlife to Fire Management: Increased use of fire as a management tool on State Game Lands, State Forest Lands and other conservation properties calls for an adaptive management framework to evaluate species' response. There is a need to better understand effects of fire management on a range of species, including birds, mammals, amphibians, and reptiles. This project should develop the monitoring framework, and test that framework at three locations, focused on priority species from the new Wildlife Action Plan such as Allegheny Woodrats and Timber Rattlesnake, then set the stage for data collection and evaluation to be ongoing. The outcome will be to advise future applications of fire management to enhance benefits and reduce risks to Species of Greatest Conservation Need.

Rare Plant Propagation: Many endangered or threatened plant recovery plans call for augmentation of populations (i.e. creation of new populations or increased number of individuals in existing populations). Investigate methods, efficacy, and cost of plant propagation for rare plant species, for example: Agalinus auriculata, Carex bicknellii, Pyncnanthemum torreyi, and Trollius laxus, or other species following discussion with DCNR. Appropriate planting and management methods should be determined such as location, timing, etc. and implementation of propagation trials if feasible and appropriate. The outcome would be to enhance the populations of these rare plants.

Best Management Practices for Mature and Forest Interior Birds: Large forest blocks in Pennsylvania, primarily publicly owned, support populations of "forest-dependent," 'forest interior, or "area-sensitive" species—many are of conservation concern. While species-specific guidance exists for some of these, a broader strategy to optimize forest management to sustain this species suite is needed. This project should include a strategic decision making – type workshop to incorporate users' needs into resulting products. The outcome will be specific management practices to enhance the populations of the community of high-priority forest birds.

Yellow Lady's Slipper ecological and social data: Yellow Lady's slipper ecological and social information is needed to understand the management needs for this rare, but collected species. Areas of investigation should include the compilation of survey data and population distribution information as well as a determination of the species habitat that is preferred or most common, and effective management techniques. In addition, collection of harvest needs from a public perspective, such as how much and where yellow lady's-slipper are being harvested, where it is being sold, is it sold inter-state or mostly kept for personal consumption, etc. The outcome would be to advise future management of this vulnerable plant in Pennsylvania.

Measurable Results & Selection Criteria:

WRCP grants contribute to valuable wild resource surveys, research and conservation management. It is important that the application shows a clear indication of wild resources benefits, when they are expected and how the benefit will be measured or applied. Accomplishments directly beneficial to wild resources will be given a higher rating.

Project selection will be based on a combination of technical evaluation and programmatic relevance. Evaluation will be by a combination of agency staff and external technical reviewers. Applicants are advised to read the criteria carefully and design the project and write the application in a way that is responsive to both criteria and priorities in the next section. The reviewers will use the following criteria in judging the merits of proposals:

-Importance of the conservation issue being addressed and relevance to WRCP priorities
-Importance of the knowledge to be gained and potential to improve or advance current
conservation practices
-Statewide significance and/or potential for statewide application
-Technical soundness of the approach and potential for project success
-Innovativeness/creativeness of approach
-Qualifications of the organization, principal investigator, technical staff, and sub-contractors
-Use of appropriate protocols and producing useful data
-Cost effectiveness, value of expected results compared to project cost
-Extent of matching funds, including in-kind services

While grant size varies, the average award size is $30,000.

The term of the grant is 18 months.

Eligibility of applicants is dependent on the funding source. WRCP funding sources include both WRCF and ESF, with most the funds available through this solicitation from ESF. Therefore, applicants are strongly advised to seek a sponsoring organization that is eligible for ESF funding.

The following applicant eligibility applies:

-Counties, municipalities, educational institutions, and tax-exempt 501(3) (c) organizations registered with the Bureau of Charitable Organizations are eligible to receive grants from ESF for projects intended to protect and conserve biological diversity.

-Conservation Districts and municipal authorities are also eligible for some types of projects funded by ESF.

-Individuals, state government agencies and for-profit businesses, in addition to the categories above, are eligible for WRCF funds but not ESF funds.

Note that the full legal name of the sponsoring organization must be used on the application form and for 501(3)(c) organizations must be the same name as is registered with the Bureau of Charitable Organizations and with the Internal Revenue Service.

WRCP grants require a 25% match (i.e. WRCP will fund no more than 75% of a project's total cost). Cash match and non-cash match will count equally toward the matching requirement. Cash match must be a source of funds other than ESF or WRCF.

The current grant round started on Thursday, June 15, 2017 and ends on Tuesday, August 15, 2017 at 4:00 PM.

Note that a Commonwealth SAP number is required on the application. It can take up to two weeks to get an SAP number, so plan accordingly.

Applicants are strongly encouraged to start the application early.

WRCP's Executive Director or the appropriate agency coordinator (see contact information below) should be contacted prior to submitting a grant application. They can give valuable advice about the program's priorities, how to improve your project design and application content, and the probability of success for your application.

Applications will be evaluated by external technical experts prior to evaluation by the agency coordinators and WRCP staff. The WRCP Board of Directors will recommend allocation of funds based on these evaluations at its Annual Meeting in the fall, and final selection will be made by the Secretary of DCNR shortly thereafter. Funded applicants will be notified after that time.

Obtain an SAP Vendor Number:
http://www.vendorregistration.state.pa.us/CVMU/Paper/Default.aspx

WRCP Program Information:
http://www.dcnr.state.pa.us/conservationscience/wrcp/index.htm

Before starting your grant application, please review the funding source's website listed below for updates/changes/addendums/conferences/LOIs.
Apply Online:
https://www.grants.dcnr.state.pa.us/Login

WRCP Director:
Ellen Shultzabarger
DCNR
(717) 705-2817
eshultzaba@pa.gov

Native wild plants:
Rebecca Bowen
DCNR-Bureau of Forestry
(717) 772-0258
rebbowen@pa.gov

Non-game birds and mammals:
Dan Brauning
PA Game Commission
717-787-5529
dbrauning@pa.gov

Non-game fish, amphibians, reptiles and aquatic organisms:
Chris Urban
PA Fish & Boat Commission
(814) 359-5113
curban@pa.gov

DCNR Grants customer service:
1-800-326-7734
DCNR-Grants@pa.gov

The Commonwealth of Pennsylvania's Central Vendor Management Unit can be reached at 1-877-435-7363 for help with obtaining or verifying an SAP number.

USA: Pennsylvania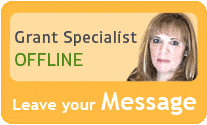 Our team of researchers and grant specialists review hundreds of funding resources daily to make sure GrantWatch.com provides members with the most up-to-date grants.
We have grants for: