Project Grants for Education (PGE)
Grants to Rhode Island Nonprofits, Agencies,
Schools, and Artists to Enhance Arts Education

Rhode Island State Council on the Arts (RISCA)

10/01/17 4:30 PM Receipt
Grants to Rhode Island nonprofit organizations, government agencies, schools, and individual artists to provide children and youth with curriculum-based arts opportunities. Individual artists are required to contact program staff prior to applying. All applicants are highly encouraged to contact program staff prior to applying.

Project Grants for Education (PGE) provide support to artists and cultural organizations collaborating with schools and other educational entities in order to:

-Increase access to high quality curriculum-based arts learning for all RI children and youth
-Foster the professional development of artists and educators
-Engage the participation of families and other community members in arts learning for children and youth
-Help to ensure that all RI youth are able to demonstrate proficiency in one or more art forms at or before graduation from high school

Applications submitted for the April 1 deadline are for grant activities between July 1 and June 30.

Applications submitted for the October 1 deadline are for grant activities between January 1 and June 30.

Grantees in RISCA's Investments in Arts & Culture (IAC) category are not eligible to apply for PGE support. IAC grantees also may not serve as fiscal sponsors for organizations applying in the PGE category.

For organizations to qualify for PGE support, you must be:

-A nonprofit organization incorporated in and conducting business in the State of Rhode Island, with 501(c)(3) tax exempt status from the Internal Revenue Service, registered with the Rhode Island Secretary of State, governed by a revolving board of directors, trustees or advisory board drawn from the community at large and shown to be actively involved in the governance of the organization (for confirmation that your nonprofit organization is incorporated in the State of Rhode Island, visit the Secretary of State's online database)

-A non-exempt, Rhode Island-based organization using a fiscal sponsor that fits the above requirements (see following paragraph for further detail)

-Units of local government (cities and towns) may apply for support

-A public school, or a college or university with tax-exempt status

-A tax-exempt school (Catholic or independent)

-State-run schools (RI School for the Deaf, Davies Career Technical High School, etc.)

Organizations that have not yet received the appropriate IRS tax-exempt determination may be sponsored by an eligible nonprofit organization. In this case, the application must be submitted in the name of the sponsor organization. If a grant is awarded, it is understood that the sponsor organization is financially, administratively, and programmatically responsible for all conditions of the grant. The sponsor is also responsible for signing any grant documents, achieving compliance, and ensuring the submission of final report forms.

Divisions, branches, departments, programs, or other subunits of nonprofit corporations, colleges, or universities shall be ineligible to apply on their own; applications may be submitted only by the parent corporation.

Parent corporations and fiscal sponsors must not be grantees of any other RISCA program.

For individual artists to qualify for PGE support, you must be:

-A United States citizen or Green Card holder and a current, legal resident of the State of Rhode Island in order to apply for support from the Rhode Island State Council on the Arts. You must have established legal residence in Rhode Island for a minimum of twelve consecutive months prior to the date of application. Rhode Island State Law (§ 44-30-5) defines a "resident" as someone "who is domiciled in this state" or "who is not domiciled in this state but maintains a permanent place of abode in this state and is in this state for an aggregate of more than one hundred eighty-three (183) days of the taxable year

-At least eighteen (18) years of age. Students attending high school or students pursuing undergraduate or graduate degrees in an arts discipline or an arts-related subject area at the time of application may not apply

-An experienced teaching artist, either on the RISCA roster or with a resume and supporting materials demonstrating significant teaching experience with the population targeted in the application

Individual artists may only apply for PGE funding if the proposed project pilots a new curriculum, which the individual artist hopes to replicate in other educational settings.

Individuals who are staff of a nonprofit organization cannot apply for funding for projects that are part of that organization's programming. Individuals who are paid staff or proprietors of a for-profit organization cannot apply for funding for projects that are a product or service of that organization. Individuals and organizations cannot apply for funding for the same project at the same deadline. Members of the RISCA staff, Council, and their spouses and immediate relatives are also ineligible to apply.

Council support may be used for expenses related to a specific project, such as production, presentation, marketing, and reasonable administrative expenses necessary for carrying out the project. Council support may not be used for:

-Bricks and mortar activities and capital improvements, or for the purchase of permanent equipment
-Eliminating or reducing existing debt, or for contributions to an endowment fund
-Fundraising efforts, such as social events or benefits
-Prizes and awards
-Hospitality expenses, such as food and beverages for openings or receptions. Under no
circumstances will the purchase of alcoholic beverages be supported
-Expenses incurred or activities occurring prior to July 1 or after June 30 in the fiscal year in which the grant has been awarded
-Applications where the purpose is to "regrant" or award funds using some or all of the
RISCA grant funds
-Activities which are part of a graduate or undergraduate degree program, or for which academic credit is received
-Applications for projects that proselytize or promote religious activities, or which take place as part of a religious service
-Performances and exhibitions not available to the general public, or which are inaccessible to people with disabilities

PGE requires a minimum 1:1 match for organizational applicants, meaning that applicants may request up to half the cost of the project, to a maximum of $10,000. Be aware that grants are frequently awarded at less than the requested amount.

Up to half of the organizational applicants' matching funds (i.e. the non-RISCA portion, which equals 50% or more of the overall project budget) may be in-kind, to a maximum of $5,000.

Individuals applying for PGE grants do not need a match, but cash and in-kind contributions are encouraged to demonstrate support for the project.

Individual artists seeking PGE support MUST contact Dan Kahn, Arts in Education Program Assistant (see contact details below) to discuss your project before applying.

All applicants are highly encouraged to speak with RISCA staff before submitting a proposal.

The deadline to apply for Project Grants for Education is 4:30pm on:
-April 1 (for grant activities between July 1 and June 30)
-October 1 (for grant activities between January 1 and June 30)

In the event that a deadline falls on a weekend or holiday, the revised deadline will be 4:30 PM
on the next business day.

Any hard copy support materials must be received at the RISCA offices by this time. Postmarks do not apply; materials postmarked by the deadline date but received on a later date will not be counted as part of your application.

Notification of grant awards will be made within eight to ten weeks of the application deadline.

Before starting your grant application, please review the funding source's website listed below for updates/changes/addendums/conferences/LOIs.
Registration and online application:
http://www.arts.ri.gov/org-apply

Dan Kahn, Arts in Education Program Assistant
(401) 222-1146
daniel.kahn@arts.ri.gov

Rhode Island State Council on the Arts
One Capitol Hill, 3rd Floor
Providence, RI 02908-5803

P: 401-222-6996
F: 401-222-3018
TTY: 401-222-7808

USA: Rhode Island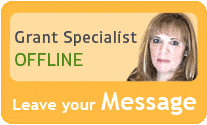 Our team of researchers and grant specialists review hundreds of funding resources daily to make sure GrantWatch.com provides members with the most up-to-date grants.
We have grants for: