Aboriginal Arts and Cultural Leadership (AACL) Grant
Grants to Saskatchewan Nonprofits and First
Nations for Cultural Mentorship Activities
Agency Type:
Foundation / Corporation

SaskCulture

10/17/17
Grants of up to $30,000 to Saskatchewan nonprofit organizations and First Nations bands or municipalities to promote the sharing of cultural knowledge and skills with young people. Applicants are encouraged to contact program staff prior to applying. Eligible projects include participatory cultural activities with First Nations or Métis arts and culture leaders.

The AACL program aims to advance the course of culture in Saskatchewan by supporting:

-The sharing of cultural skills and knowledge to young peoples through mentorship opportunities that promote the world views, cultural practices and activities of First Nations and Métis peoples in Saskatchewan;

-The development of cultural organizations in their ability to deliver and sustain cultural programming with First Nations and Métis peoples and communities, as well as to respond to emerging needs and changing demographics of the province;

-Increased employment opportunities for First Nations and Métis arts and culture resource peoples who offer cultural programming unique to Saskatchewan;

-Cultural awareness, cultural activity, skill development, personal growth and positive lifestyles at the individual, group and community level; and

-The building of capacity for communities and cultural organizations to assess community needs and to effectively plan and implement cultural programs for, and by, First Nations and Métis peoples.

Priority will be given to:
-Projects that provide significant opportunities in meeting the purpose of the AACL;
-Projects that provide a lasting impact for the community involved and contribute to long-term cultural awareness and pride;
-Projects that contribute significantly to participatory cultural activity with youth;
-Projects that demonstrate strong partnerships and community support;
-Projects that take place in the province's northern and/or rural communities;
-Projects that have not received an AACL grant in the previous year;
-Projects and organizations not already funded significantly by other Lottery-supported grant programs; and
-Organizations who have not received funding support from AACL in the past, to develop and expand their impact in this area.

The Aboriginal Arts and Culture Leadership grant is intended to support cultural mentorship activity that benefits cultural development in Saskatchewan by engaging AACL cultural resource workers at the individual, group and community level.

All funds are to be used for the benefit of cultural development in Saskatchewan and for residents of Saskatchewan.

SaskCulture encourages creative and innovative approaches to achieve the goals of this grant program. Some past examples of successful activity have focused on language retention, cultural gatherings, culture camps, site-specific heritage activity, scheduled cultural workshops spread over a period of time, as well as research and activity in a specific cultural discipline.

The AACL grant can cover direct costs to the development and delivery of a cultural project. Eligible expenses for the AACL grant include:

-Wages for the AACL cultural worker(s). These individuals are the cultural resource peoples who are offering their skills and expertise for the term of the project. The AACL grant covers costs for honorariums, wages and contract agreements with cultural workers from a variety of cultural disciplines who are not already employed as staff by the applicant organization;

-Travel expenses for the AACL cultural worker(s) and program participants. This includes gas, rental of vehicles (cars/bus/boat) and bus/air fare for in-province travel if necessary;

-Project expenses directly related to the cultural activities. This includes expenses such as: material supplies that directly enable hands-on cultural activity (paints, beads, leather, computer software, hand tools, etc.); and rental of items that are otherwise ineligible to purchase such as video cameras, computers, sound equipment, camping gear, pavilion tents, facility, power tools, or any other equipment that can be defined as a capital expense.

Food costs are ONLY eligible if the cultural activity that is being offered is specifically focused on the cultural significance and mentorship aspects associated with traditional food preparation, instruction, gathering and so on.

-Advertising and promotion costs as it relates to print, radio, television etc.

Project funding is up to a maximum of $30,000 with conditions.

Eligible projects must start no sooner than eight (8) weeks after the application deadline, and must end within twelve (12) months of the project start date.

Applicant Eligibility Eligible Applicants are:

-Registered Nonprofit organizations in Saskatchewan. These organizations must: have a primarily cultural mandate in Arts, Heritage, Multiculturalism or Cultural Industries as defined by SaskCulture's Cultural Policy, or otherwise demonstrate significant engagement in cultural activity; and be in existence as a registered nonprofit for at least one full fiscal year. If your organization has been incorporated for less than a year, please contact the SaskCulture consultant to discuss options.

-In good standing with Information Services Corporation (ISC) and have no outstanding grant follow-ups due to SaskCulture; and

-Provide a copy of the organization's signed annual financial statement that was most recently submitted to the Information Services Corporation (ISC) to show evidence of good standing as a nonprofit organization in Saskatchewan.

-Be a First Nation band or Municipality. The applicant must: be in good standing with the Saskatchewan Lotteries Community Grant Program; and have no outstanding grant follow-ups due to SaskCulture.

If your organization does not meet the eligibility requirements you may consider the following options:

-Unincorporated community groups may consider forming a partnership with an eligible organization to meet the eligibility requirements for this grant program. Please consult with SaskCulture.

-Schools and post-secondary institutions are ineligible for this grant. Interested schools should inquire about Artist in Schools Program at the Saskatchewan Arts Board as an alternative to this grant program.

-Individuals or an unincorporated group of Indigenous Artists and/or Traditional Knowledge Keepers/Elders seeking to share their art, skills and teachings with their communities through activities such as workshops, gatherings or mentorships, should inquire about the Indigenous Pathways Initiative at the Saskatchewan Arts Board as an alternative to this grant program.

Ineligible Expenses:
-Capital expenses such as construction, renovations or repairs or purchase of major equipment such as computers, video camcorders, power tools, etc.;
-Cash prizes, gifts, or the purchase of alcohol;
-Food that is not a central focus of a cultural activity (see Eligible Expenses above);
-Activity that exclusively promotes definable religious or political viewpoints;
-Contributions of volunteer hours;
-Allowances, wages or personal expenses for program registrants and participants;
-Salaries and expenses of existing staff;
-Office and administration fees including utilities, rent and/or rental of an applicant organization's facilities; and
-In-kind contributions (donations for food, goods, services, equipment, waiving rental fee, etc.) do not replace eligible expenses.

The AACL grant is a flexible project grant tailored to support a variety of project sizes and community needs throughout the province. Small projects and community groups can request up to $5,000 to support a cultural initiative without any requirement of matching this amount with other funding sources. However, larger requests will require greater commitment of support from the applicant organization and/or other funding sources.

Matching fund requirements are as follows:
-Requests of $5,000 or less: 0%
-Requests of $5,001 - $10,000: 30% match
-Requests of $10,001 - $20,000: 40% match
-Requests of $20,001 - $30,000: 40% match

All applicants, especially new applicants, are strongly urged to discuss their request with the Consultant prior to submission well in advance of the deadline.

Deadlines:
-April 17, 2017
-October 17, 2017

If the deadline falls on a weekend or statutory holiday, the deadline becomes the next business day.

Eligible applications are adjudicated by a volunteer jury and applicants are informed of results within eight (8) weeks of the application deadline.

Before starting your grant application, please review the funding source's website listed below for updates/changes/addendums/conferences/LOIs.
Apply Online: https://grants.saskculture.ca/

Damon Badger Heit, Outreach Consultant
(306) 780-9251
dbheit@saskculture.ca

SaskCulture
#404, 2125 - 11th Avenue
Regina, SK S4P 3X3

Canada: Saskatchewan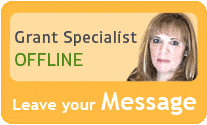 Our team of researchers and grant specialists review hundreds of funding resources daily to make sure GrantWatch.com provides members with the most up-to-date grants.
We have grants for: