2016 Volunteer Fire Assistance (VFA) Grant
Grants to South Carolina Fire Departments
for Equipment and Training to Combat Wildland Fires

South Carolina Forestry Commission (SCFC)

10/15/16

Request a Grant Writer
Grants ranging from $1,000 to $5,000 to South Carolina fire departments in communities of 10,000 or fewer for equipment and training to combat rural wildland fires. Priority will be given to first time applicants and fire departments purchasing VHF radios, flame resistant clothing, and brush truck skid units.

Funding is intended to help rural volunteer fire departments meet the Wildland Urban Interface (WUI) challenge in South Carolina. With financial assistance, rural volunteer fire departments can more effectively and safely assist the SCFC in dealing with wildland fires that threaten the rural developments and communities they serve.

Previously, VFA grants allowed fire departments to apply for both structural and wildland firefighting items. However, the present focus is on wildland firefighting. Requests for structural firefighting items will be a very low priority.

$1,000 - $5,000

Purchases will be allowed from April 1, 2016 through April 15, 2017.

Fire departments must serve a rural community with a population of 10,000 or less. However, those serving a population greater than 10,000 may qualify if service area includes additional stations responsible for wildland fires in the more rural area of service. Such fires must be documented as requested on the application. One must show how each station's response/service area is broken down.

Fire department staffing levels must consist of at least 75% volunteers, in order to be eligible for funding.

Fire departments participating in the Federal Excess Property Program (FEPP) are required to be in compliance with FEPP requirements by having all federal excess equipment maintained and in use. In addition to the required MOU, the SCFC may also request completion of additional forms (Equipment Loan and Certificate of Liability Insurance) prior to awarding a grant.

This grant is a 50/50 reimbursable matching program. For example, if a fire department receives a $1,200 grant, they must have receipts totaling $2,400.

You will be notified by December 31, 2016 if your application is funded.

Before starting your grant application, please review the funding source's website listed below for updates/changes/addendums/conferences/LOIs.
Brad Bramlett, VFA Grant Coordinator
803-896-8810
BBramlett@scfc.gov

South Carolina Forestry Commission
VFA Grant Coordinator- Brad Bramlett
P.O. Box 21707
Columbia, SC 29221-1707

USA: South Carolina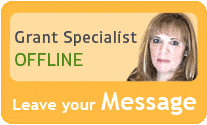 Libby is constantly in touch with grant program managers and reviews numerous publications to make sure that GrantWatch.com provides subscribers with the most up-to-date grant opportunities.
We have grants for:

Need help?
Hi, I would love to guide you through the site.
Please feel free to call or write.
Customer Sales & Support
(561) 249-4129