NRA Foundation Grant - Nevada
Grants to Nevada Nonprofits and Agencies
to Promote Hunting and Shooting Sports
Agency Type:
Foundation / Corporation

The National Rifle Association Foundation (NRA)

11/10/16

Request a Grant Writer
Grants ranging from $5,000 to $6,000 to Nevada nonprofit organizations and government agencies for projects that promote shooting range activities, hunting safety, and responsible firearms use. These grants are generally provided in the form of supplies or equipment related to firearms programs and shooting range maintenance; however, direct financial support may also be available.

Grant requests must conform to, and foster the purposes in, The NRA Foundation's Articles of Incorporation and mission statement. These purposes are as follows:

1) To promote, advance, and encourage firearms, the shooting sports, and hunting safety.

2) To educate individuals, including the youth of the United States, with respect to firearms, firearms history, participation in the shooting sports, hunting safety, and marksmanship, as well as with respect to other subjects that are of importance to the well-being of the general public.

3) To conduct research in furtherance of improved firearms safety and marksmanship facilities and techniques.

4) To support activities of the National Rifle Association of America, but only to the extent that such activities are in furtherance of charitable, educational, or scientific purposes within the meaning of section 501(c)(3) of the Internal Revenue Code which includes activities that are charitable, educational, or foster National or International sports competition.

Two types of grants are available:

1) General Grants are offered for supplies, equipment, and consumables; Range Grants are offered to improve a range facility, for projects such as berm work, classroom, pavilion, road or trap machine improvements.

The NRA Foundation Grant Program provides supplies, equipment, and financial support to a variety of programs geared towards youth, women, law enforcement, veterans, disabled, and the general public, including:

-General Shooting Programs
-Competitive Shooting
-Education, Training, and Safety
-Hunting and Conservation
-Community Outreach
-Range Improvement Projects
-Historical Education

2) The Range Grant Application should be used for requests for permanent improvements to your facility to include (but not limited to) construction projects, road improvements, berm work, and even certain trap machines (commercial grade trap machines are considered to be range improvements). Note that improvements to your overall facility (classrooms, etc.) are also considered to be range improvements.

Any request to support a project that seeks to improve a facility would be considered a range improvement. This includes, but is not limited to:

-Berm improvements
-Clubhouse/Classroom facility improvements
-Shelter structures/covered firing lines/pavilions
-Road improvements
-Commercial-grade trap machines (See special note below)
-Any other permanent improvement to your organization's property or facility

The NRA Foundation works with a number of industry suppliers to provide items needed to operate a variety of programs. In cases where approved requests fall outside of the Grant Product Fulfillment Program, the NRA Foundation provides direct financial support.

The average NRA Foundation grant award is approximately $5,000 - $6,000, depending on the State Fund.

Previously-incurred expenses will not be funded.

An applicant may be an incorporated or otherwise state-recognized nonprofit organization, 501(c) entity, or government agency, and must possess a unique Federal Employer Identification Number (EIN) issued by the Internal Revenue Service.

You are not required to be a 501(c)(3) organization to be eligible for an NRA Foundation grant. However, all grants must be for a 501(c)(3) purpose and all grant recipients must be at least recognized as nonprofit organizations within their states or by the IRS.

Grants may be awarded to members-only clubs if the non-member-only project for which you are requesting funding will provide substantial public benefit. Equipment granted for events and programs must be for the purpose of providing a benefit to the public. Range improvement projects must also benefit the public, usually via qualifying groups.

Not Eligible:
-Labor organizations
-NRA Foundation State Fund Committees
-Friends of NRA Committees
-Private businesses and enterprises, including LLCs
-Other organizations or groups that have not been assigned a Federal Employer Identification Number by the Internal Revenue Service
-Individuals

More information regarding the NRA Foundation grantmaking program may be found here: https://www.nrafoundation.org/grants/

Nevada Timeline:
-Application Deadline: November 10, 2016
-State Fund Committee Meeting Date: January 2017

All grant applications must be submitted online using the NRA Foundation Grant Application.

Applications submitted to The NRA Foundation undergo several rounds of consideration. The Foundation strives to provide funding to programs that further its mission and that make a difference in the local community. Applications are first considered by the State Fund Committee in the state to which the application was submitted. State Fund Committees are composed of volunteers chosen from the Friends of NRA fundraising committees.

If an application is recommended for funding by the State Fund Committee, it is sent to The NRA Foundation Board of Trustees for final consideration and approval. If approved, the successful applicant will then receive notification of the grant award by The NRA Foundation so the program or project can be carried out.

Final reports are due 30 days after the program end date stated in the initial application, or no later than November 1 of the grant award year.

Before starting your grant application, please review the funding source's website listed below for updates/changes/addendums/conferences/LOIs.
Begin the online application process here: https://ge.nrafoundation.org/grants-eligibility.aspx

Steve R. Wilson, NRA Field Representative
swilson@nrahq.org

NRA Foundation
11250 Waples Mill Road
Fairfax, VA 22030

USA: Nevada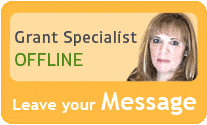 Libby is constantly in touch with grant program managers and reviews numerous publications to make sure that GrantWatch.com provides subscribers with the most up-to-date grant opportunities.
We have grants for:

Need help?
Hi, I would love to guide you through the site.
Please feel free to call or write.
Customer Sales & Support
(561) 249-4129