Creation and Presentation Program (CPP) Grant - Full Year
Grant to Wisconsin Arts Nonprofits, IHEs and
Agencies for Program and Operational Support

Wisconsin Arts Board (WAB)

09/29/17

10/16/17 3:00 PM; 10/17/2017 Deadline for Support Materials
Grants starting at $2,000 to Wisconsin nonprofit organizations, government agencies, colleges, universities, and public schools providing programming in the arts. New applicants must submit an Intent to Apply by September 29, 2017 and contact program staff prior to applying. Funding will support the operating and programmatic costs of established nonprofit arts organizations. Applications are currently invited in the discipline of music.

The arts play an important role in the lives of every person in Wisconsin. All communities benefit from participating, experiencing, sharing and learning through the arts. Funding from this program supports organizations that provide essential arts programming to their communities and are integral to their communities' cultural legacies. Through direct financial support of ongoing programming by arts organizations, the Arts Board sustains the vitality of Wisconsin culturally, educationally and economically.

Creation and Presentation grants provide artistic program and operational support to established nonprofit arts organizations that have art at the core of their mission, that create or present ongoing arts programming that makes a significant local, regional, or statewide impact on the cultural life of Wisconsin, and that further the Arts Board's community development and arts education goals.

The program supports 501(c)(3) nonprofit arts organizations with strong operations - including stable management, ongoing assessment and evaluation, high artistic quality, and programming appropriate to the communities they serve. These grants also fund overall operating support for eligible arts programs of tribal governments and universities. In these cases, the organizations will use either government or university nonprofit status.

This is a multi-year grant program wherein applicants will submit a full application in their designated year, and submit interim applications in the other three years of the cycle. This allows the Wisconsin Arts Board to collect information needed for accountability, but in a way that reduces the amount of work required of the applicant, and spreads that work over a four year period. The full year application takes organizational size and capacity into account, even while it continues to be a rigorous tool upon which applicants can draw for applications to other funders. The interim year application provides an artistic and organizational health "check- in." In both full and interim years, the application form and narrative continue to be based on past performance rather than future projections.

Goals of the Creation and Presentation Grants Program:
-To promote and sustain art of the highest artistic quality;
-To promote and sustain organizational and financial stability;
-To ensure artistic relevance and effective arts organizations through appropriate organizational planning, ongoing assessment and evaluation, community input, and sound promotion;
-To increase local, regional, and statewide leadership among arts organizations in Wisconsin;
-To increase audience participation in, and appreciation of, programs created and presented by Wisconsin arts organizations;
-To help arts organizations articulate the value of the work that they do – and the impact of that work on community and economic development – to their local and state officials and to the people in their community;
-To encourage arts organizations to work to enhance arts education efforts in their community.

These goals are essential to the long-term vitality of arts organizations, and the communities that they serve.

Public Service Activity Requirement:

Section 41.53 of the Wisconsin Statutes requires that each Arts Board grant recipient perform a public service activity no earlier than July 1 and no later than June 30 of the fiscal year for which the grant is awarded. Public service activities include, but are not limited to the following: an exhibition, a performance, a publication, a lecture/demonstration, a workshop, a residency, or a media presentation. A fee for admission or publication may be charged. The activity should increase the public's awareness of Wisconsin's artists and artistic resources, the impact of the arts on economic and community development, the importance of formal K-12 arts education for children, or the importance of life-long learning in the arts.

To fulfill this requirement, organizations must:
-Make a public announcement of the activity that is designed to reach all members of the community;
-Ensure that the activity relates clearly to the general artistic programming supported by the Creation and Presentation grant; and
-Conduct the activity within Wisconsin in a public facility that is accessible to persons with disabilities.

Types of Activities Funded:

The Creation and Presentation grants program provides grants to organizations for annual arts programming. Repeated events, such as a yearly multi-day festival, are eligible. The program supports organizations that offer broad-based arts programming in any discipline (multi-arts, performing arts, literature, folk and traditional arts, visual arts).

Specific activities include:
-General operating expenses;
-Artistic and technical/production personnel (staff) expenses;
-Outside (non-staff) artistic fees and services;
-Marketing/promotional expenses;
-Artistic space rental/expenditures;
-Production/exhibition expenses;
-Acquisition of artwork.

Examples of Eligible Activities
-A theater presents multiple productions and educational programming throughout the year including residencies.
-A museum or gallery presents multiple exhibitions, educational programming, publications, and community arts events throughout the year.
-A performing arts center presents a series of dance, music and theater performances, including residencies, from September through May.
-A literary organization presents contemporary literature in a series of readings, and produces a series of literary journals featuring contemporary Wisconsin writers.
-A university department offers a statewide annual art film and video festival for community and university audiences.

Awards will vary according to the Arts Board's formula and allocation from the state legislature. Grants will not exceed 25% of the average of an applicant's last three years' operating revenue, or the most recent year's operating revenue, whichever is less. The minimum grant given in this program will be $2,000.

FY18 grants support activities in Fiscal Year 2018 (July 1, 2017 - June 30, 2018).

This is a multi-year grant program wherein applicants will submit a full application in their designated year, and submit interim applications in the other three years of the cycle.

Applicants must fulfill all of the following conditions to be eligible for this program:
-Have a record of consistent artistic activities for at least the three consecutive years prior to application;
-Have as a primary purpose the creation/production or presentation of artistic programming (performances, exhibits, events) that benefits the general interested public;
-Demonstrate community participation in the program planning;
-Match each dollar of Arts Board support with at least one dollar of public (non-state) or private funds;
-Be incorporated in and conduct business in Wisconsin in order to apply for support. Organizations are required to provide proof of incorporation and activity in Wisconsin before applications are reviewed or funds awarded.);
-Hold tax-exempt status from federal income tax under Section 501(c)(3) of the Internal Revenue Code and must qualify as a charitable organization under Section 170(c) of the Internal Revenue Code of 1986 as amended; have a Federal Identification Number, assigned by the Internal Revenue Service;
-Have a DUNS number.

For Colleges, Universities, and Units of Tribal or Local Government including Public Schools:

The Arts Board does support programs that fall under the auspices of these organizations, provided those programs involve the local community in planning, execution, and participation. These applicants must demonstrate that their programming reaches the general public in addition to an academic audience. (This can be shown through financial support from sources beyond the school such as local corporations, businesses, individuals, and foundations; through its audience and participant evaluation statistics; and through board, advisory or steering committee composition that includes community members.)

Performing Arts Series, Galleries/Museums and Art Film Series that are ongoing and a part of colleges, universities, or public schools are eligible. Grants are based on the arts program's budget, not the overall university/college/school budget. Indirect costs may be shown as in-kind, but not as part of the cash budget/match. No administrative fee for this grant may be charged to the grant or to the program's budget by the university/college/school.

For "Presenting Organization" applicants only:

(Note: A presenting organization is defined as an organization that serves its community primarily by brokering relationships between touring performing artists and the presenter's community. It does so by acting as the catalyst to bring those artists from outside of the presenter's community into that community, to perform in concerts and/or residencies.) The applicant must present four or more performances annually by professional touring artists who reside outside of the presenting organization's community in a series that is locally planned.

Eligibility Alternatives:

The Arts Board provides funding to fourteen local cultural organizations located in fourteen communities around the state. These partner organizations match and "re-grant" Arts Board funds to arts projects in their service areas. WAB encourages you to contact a Wisconsin ReGranting Partner, especially if your organization does not meet the above criteria.

Please note: If you receive an Arts Board grant and decide to apply to a ReGranting partner as well, ReGranting partner organizations will not fund the same expenses that an Arts Board grant supports, nor can Arts Board funds act as a match for a ReGranting partner's grant.

Who May Not Apply
-Historical societies;
-Humanities organizations;
-General, non-arts museums;
-Public or private college or university programs that do not directly serve the community beyond the campus;
-Public or private schools that do not have a community-run performing arts series;
-Public radio or television stations;
-Libraries;
-Arts organizations that have delinquent final reports due to the Arts Board; or
-Organizations that received a Creative Communities grant in this fiscal year.

In general, the Arts Board does not fund the following nor can the direct dollar for dollar match for Arts Board funds be used for these expenses:
-Capital equipment (items costing more than $5,000 with a useful life of more than one year) or capital expenditures, e.g., renovation of existing facilities;
-Benefit/fundraiser activities;
-Cash prizes or awards;
-Competitions;
-Deficits incurred from past activities;
-Individual tuition;
-Activities for which academic credit is given;
-Curriculum expansion;
-Out-of-state travel;
-Hospitality expenses, i.e. entertainment, refreshments or food at receptions, parties, gallery openings;
-Activities that have already been completed by the beginning of the grant period;
-Activities that have a religious purpose;
-Lobbyists' payments;
-Activities not open to the general public.

All Creation and Presentation grants require at least a 1:1 cash match. In-kind goods and services may not be used to match Arts Board funds through this program, but are useful to include in the application as an indication of community support.

For arts organizations, a Federal Identification Number, assigned by the Internal Revenue Service, and a DUNS number are required before a grant can be made. Please allow six weeks (thirty business days) for a number to be assigned via the internet.

Organizations that have never applied to the Creation and Presentation Grant Program previously must notify the Arts Board staff of their intent to apply by September 29. Notification should be in the form of an email.

In FY18, applicants in the following discipline category will submit full applications: Music

New applicants to the program – those that did not received a FY17 Creation and Presentation grant award in the last fiscal year – must submit a full application this year, regardless of their discipline. Please contact Arts Board staff prior to applying.

The Arts Board staff is available for grant proposal writing assistance throughout the year. The staff can explain and clarify eligibility requirements, review criteria, and definitions. The staff can also discuss proposals and alternative ideas.

All applicants are encouraged to submit a final draft application form review request at least one week before the final deadline date. A final review consists of a simple check of the application material for completeness by Arts Board staff members. Applicants may also request a draft narrative review by Arts Board staff, anytime up to two weeks in advance of the application deadline. Staff may suggest ways to strengthen the narrative in this review. Please note: receiving staff assistance does not guarantee funding.

A completed Creation and Presentation grant application must be submitted online using the Arts Board's eGrant system by 3:00 PM on October 16, 2017. At that time, the system will lock and no further changes can be made to the application. The required hard copy application material must be sent to the Arts Board and postmarked no later than the next day of business.

Deadlines
-September 29, 2017 – Intent to Apply deadline for new applicants
-October 2, 2017 – Narrative Draft Review deadline (optional)
-October 16, 2017 (3:00 PM) – eGrant online application deadline
-October 17, 2017 – Support Material deadline (3:00 pm deadline for Dropbox material to be shared with artsboard@wisconsin.gov AND Postmark deadline for print material OR deadline for hand delivered print material)

Sample Evaluation Tools:
https://artsboard.wisconsin.gov/Pages/Community/EvaluationTools.aspx

Model Dropbox Template for Support Materials:
https://www.dropbox.com/sh/g4rt5uep8ixaady/AACtCZd6vYkn1Z_PiR-HoAxZa?dl=0

Before starting your grant application, please review the funding source's website listed below for updates/changes/addendums/conferences/LOIs.
Apply Online:
https://artsboard.wisconsin.gov/Pages/Community/WABeGrant.aspx

Wisconsin Arts Board
PO Box 8690
Madison, WI 53708

Offices:
201 West Washington Ave, 2nd Floor
Madison, WI 53703

608-266-0190
artsboard@wisconsin.gov

USA: Wisconsin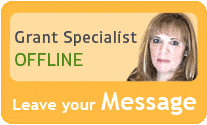 Our team of researchers and grant specialists review hundreds of funding resources daily to make sure GrantWatch.com provides members with the most up-to-date grants.
We have grants for: