TranspARTation Grant
Grants to Kentucky Public and Private
Schools for Field Trips to Arts Venues

Kentucky Arts Council

11/15/16 11:59 PM ET Electronic Receipt; and 11/16/2016 Postmark of Hard Copy PDF

Grants starting at $100 to Kentucky Pre-K-12 public and private schools to provide students with quality arts field trips. Funding will reimburse the transportation costs associated with field trips to arts facilities. The funding amount will be determined according to mileage to the field trip site and the number of buses required.

Funds may only be used to travel to the arts organizations listed below. It is recommended that you discuss your visit with the organization before submitting your application to confirm the availability and terms of the trip.

Eligible field trip sites:
-Artist Collaborative Theatre, Pike (www.act4.org)
-Behringer-Crawford Museum, Kenton (www.bcmuseum.org)
-Carson Center, McCracken (www.thecarsoncenter.org)
-Community Arts Center, Boyle (www.communityartscenter.net)
-Kentucky Museum of Art and Craft, Jefferson (www.kmacmuseum.org)
-Kentucky Opera, Jefferson (www.kyopera.org)
-Lexington Art League, Fayette (www.lexingtonartleague.org)
-Lexington Ballet Company, Fayette (www.lexingtonballet.org)
-Lexington Children's Theatre, Fayette (www.lctonstage.org)
-Lexington Philharmonic, Fayette (www.lexphil.org)
-Living Arts and Science Center, Fayette (www.lasclex.org)
-Louisville Ballet, Jefferson (www.louisvilleballet.org)
-Louisville Orchestra, Jefferson (www.louisvilleorchestra.org)
-Market House Theatre, McCracken (www.mhtplay.com)
-Norton Center for the Arts, Boyle (www.nortoncenter.com)
-Owensboro Dance Theatre, Daviess (www.owensborodancetheatre.org)
-Paramount Arts Center, Boyd (www.paramountartscenter.com)
-Pennyroyal Arts Council, Christian (www.pennyroyalarts.org)
-Playhouse in the Park, Calloway (www.playhouseinthepark.net)
-RiverPark Center, Daviess (www.riverparkcenter.org)
-SKyPAC, Warren (http://theskypac.com)
-StageOne Family Theatre, Jefferson (www.stageone.org)
-Speed Art Museum, Jefferson (www.speedmuseum.org/)

Grant requests under $100 are ineligible.

Funding formula: Roundtrip mileage from school to facility x $2.00 x number of buses = reimbursement amount (e.g. 55 miles roundtrip x $2.00 x 3 buses = $330).

Field trip must be between January 1 and June 30, 2017.

Any Kentucky school, public or private, that supports grades Pre-K through 12 may apply.

Home schools and home school associations are ineligible.

Program Guidelines: http://artscouncil.ky.gov/KAC/Creativity/TRS_Guidelines.htm

Upcoming deadlines are November 15, 2016 and May 15, 2017.

November Cycle Timeline:
-Online application deadline: Nov. 15, 2016 at 11:59 PM ET
-Postmark deadline for PDF: Nov. 16, 2016
-Review of applications by pane: Nov. 2016
-Art Council reviews recommends: Dec. 2016

How to Apply:

1) Obtain approval: Make arrangements for the district superintendent and principal to approve the proposal and sign your application by the required date.

2) Select and contact an arts organization: All arts organizations must be selected from the TranspARTation Directory. Funding may only be used to travel to these organizations.

3) Multiple applications for the same school: For each application the arts council's electronic application system (KASOL) requires a unique account registration with unique username, password, and email address. Grant writers preparing multiple applications for the same school should indicate the name and contact information of the grant writers on the Project Contact Person page of the application. For assistance with preparing multiple applications, contact Jean St. John, arts education director, at 888-833-2787, ext. 486, or jean.stjohn@ky.gov.

4) Complete the online application (due Nov. 15, 2016 by 11:59 PM ET)

5) Submit application hard copy (must be postmarked by Nov. 16, 2016) - You must submit a printed, signed copy of your application PDF.

Note: The TranspARTation Grant is a reimbursement program. Approved awards will not be paid until the field trip has been completed and the final report has been submitted.

Before starting your grant application, please review the funding source's website listed below for updates/changes/addendums/conferences/LOIs.
Apply Online: http://www.kyarts.org/

Jean St. John, Arts Education Director
502-564-8110, ext. 486
888-833-2787 (toll free)
jean.stjohn@ky.gov

USA: Kentucky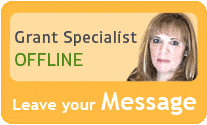 Libby is constantly in touch with grant program managers and reviews numerous publications to make sure that GrantWatch.com provides subscribers with the most up-to-date grant opportunities.
We have grants for:

Need help?
Hi, I would love to guide you through the site.
Please feel free to call or write.
Customer Sales & Support
(561) 249-4129