Rubberized Pavement Grant Program
Grants to California Government Agencies to
Use Recycled Rubber in Recreational Paths

California Department of Resources Recycling and Recovery (CalRecycle)

10/05/16

10/26/16

Request a Grant Writer
Grants to California local, state, and tribal government agencies for the installation of recycled rubber roads, trails, and pedestrian pathways. Questions are due no later than October 5. Funding may be used for the following two types of projects: rubberized asphalt concrete hot-mix (Hot-Mix) and rubberized chip seal (Chip Seal).

An application may include rubberized pavement (hot-mix and chip seal) projects for roadways, Class 1 bikeways (as defined in Streets and Highway Code section 890.4(a))(PDF, 11 KB), greenways, and disability access at parks. A greenway is a travel corridor for pedestrians, bicycles, non-motorized vehicle transportation, recreation, or a combination thereof, located along natural landscape features, such as an urban watercourse. Projects must be owned and maintained by the applicant and accessible to the public.

The funding of project(s) is based on the amount of rubberized pavement material proposed and number of previous CalRecycle RAC/Pavement grants received.

1) Hot-Mix Project: For Individual Application, grant awards are based on the variable rate of $4-10 or $8-20 per ton of RAC hot-mix material proposed, depending on grant category. Eligible applicants that have had zero or one previous grant for rubberized pavement may request the full difference in cost between rubberized and conventional asphalt. For Regional Application, Grant award is based on a $10 or $20 per ton of RAC hot-mix, regardless of grant category. Regional applications are not eligible for full differential.

2) Chip Seal Project: Grant awards are based on a flat rate of 50 cents or $1 per square yard of chip seal material proposed, regardless whether the applicant is an Individual or a Regional Application.

$7,252,000

-Individual Application: Up to $350,000
-Regional Application: Up to $500,000 (no more than $350,000 per jurisdiction)

Construction of the RAC portion of any project must commence on or after the date indicated in the Notice to Proceed and be completed by April 1, 2019.

Eligible Applicants:

-Local Governments (cities, counties, and cities and counties) as defined in Public Resources Code section 48617.

-Other local governmental agencies (including regional park districts, special districts, and Joint Powers Authorities [where all JPA members are also otherwise eligible applicants]).

-State agencies (including offices, departments, bureaus, and boards). State agencies are only eligible for projects for Class 1 bikeways, greenways, and disability access at parks–see Projects for specific limitations.

-Qualifying Indian Tribes. A "Qualifying Indian Tribe" is defined as an Indian tribe, band, nation or other organized group or community, residing within the borders of California, which: (1) is recognized for special programs and services provided by the United States to Indians because of the status of its members as Indians; or (2) can establish that it is a government entity and which meets the criteria of the grant program.

Local governments may join together in a regional grant application in which two or more eligible jurisdictions join together for the purpose of grant implementation.

Timeline:
-Questions Due: October 5, 2016
-Application Due: October 26, 2016
-Secondary Due Date Resolution: September 29, 2016
-Grants Awarded: January 2017

Questions regarding the application and its requirements must be submitted in writing via email. Questions and answers (Q&A) will be posted periodically during the Q&A period.

Questions and Answers Board: http://www.calrecycle.ca.gov/Tires/Grants/Pavement/FY201617/QandA.htm

Applications must be submitted online through the Grants Management System (GMS). GMS customer service will only be provided until 4:00 PM on the application due date.

Secondary Due Date-Resolution and Environmentally Preferable Purchasing and Practices (EPPP) Policy: If the resolution is not submitted with the application by the deadline, it must be uploaded no later than November 29, 2016.

Before starting your grant application, please review the funding source's website listed below for updates/changes/addendums/conferences/LOIs.
Apply Online: http://www.calrecycle.ca.gov/Funding/GMS/default.htm

grants@calrecycle.ca.gov

USA: California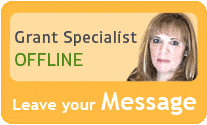 Our team of researchers and grant specialists review hundreds of funding resources daily to make sure GrantWatch.com provides members with the most up-to-date grants.
We have grants for: