Fund for National Projects
Grants to USA Nonprofits to Strengthen
the National Dance and Theater Community
Agency Type:
Foundation / Corporation

Doris Duke Charitable Foundation

02/24/17
Grants starting from $60,000 to USA nonprofits and consortia for projects that strengthen the national professional nonprofit, dance, jazz, presenting or theater fields. Applicants must submit a Letter of Inquiry before applying. Projects should strive to either strengthen the national infrastructure of the professional nonprofit dance, jazz, presenting and/or theater fields or improve conditions for the national community of performing artists in professional nonprofit dance, jazz and theater. Highest priority will be given to projects that improve the health of the Arts Program's priority performing arts fields and do not duplicate ongoing efforts or existing services.

National projects engage a broad national constituency, occur once (or periodically) rather than annually, and have the potential to significantly impact a field.

Examples of target projects:

- Research projects assessing the national health of professional nonprofit arts groups or of individual professional artists
- Special national convenings for entire professional nonprofit performing arts fields (beyond traditional national annual conferences)
- Special projects that address unique circumstances that affect an entire professional nonprofit field.

Applicants should also keep in mind the following:

- The Fund is not a national source to fund projects that are local or regional in nature or designed to strengthen a single organization. It is a fund to support national projects - projects that embrace diverse constituents from around the country and that have the potential to positively impact the national infrastructure for the dance, jazz, presenting and/or theater fields. Many of the projects that were rejected focused on single communities or regions, and projects where the potential national impact and project constituency were unclear were not invited.

- The Fund expressly does not support tours, programming and/or services at a single organization or within a smaller community or constituency, even if it purports to be a national model for others and/or draws from a national pool of artists. Tours, residencies, etc., are amply supported by DDCF through multiple re-granting programs and explicitly fall outside of the purview of the Fund for National Projects.

- The Fund expressly does not fund the creation of, or the amplification of, competitions or granting programs already in existence.

- The Fund does not fund the expansion in the number of services available to a particular field. As an example: given the number of leadership development programs currently being offered in a national, regional or local context, the creation of a new leadership program needs to clearly make an argument that its approach, structure and/or impact will be substantially different than that of already existing programs. Simply increasing the number of programs available without expanding the very nature of those programs is an insufficient justification for a project to be invited to submit a full proposal.

- The Fund is designed to improve the infrastructure of the field and not to facilitate the creation of new work per se. Proposals that are centered heavily in producing festivals or commissioning new works fall outside of the intent of this initiative and were not invited to advance further.

$1,000,000

Grants range from $60,000 to $200,000 and cannot exceed 50 percent of a project's total cost.

In general, grant periods will be limited to a maximum of two years, although applicants may request longer support in extraordinary circumstances.

Single nonprofit organizations and consortia are both eligible to apply.

Areas Not Funded:

In general, the Arts Program does not fund visual arts, museums or galleries; film or media projects; literary arts; symphonies, opera companies, classical chamber music or musical forms beyond jazz; classical ballet companies; avocational arts activities; arts programs for rehabilitative or therapeutic purposes; training and conservatory programs; or capital projects.

The Fund expressly does not support the following types of activities:

- Projects by single performing arts entities (e.g., national tours of a particular dance or theater work, even if they aspire to be a national model for others)
- Ongoing annual conferences
- Individually produced conferences, performances or symposia (e.g., a festival produced by a single organization or by a consortia of local groups in a specific city or locale)
- Re-granting programs
- Translations or commissions of new works (even if expected to have national impact)
- Production start-up activities/production costs
- Arts education
- Avocational arts activities
- Capital projects
- Endowments

The deadline to submit a letter of inquiry is February 24, 2017, and letters of inquiry must be submitted online. Full proposals are due approximately six weeks after receiving an invitation to submit.

Letters of inquiry should outline the project and articulate its impact on the professional nonprofit dance, jazz, presenting or theater field. Competitive proposals that demonstrate the potential for direct and significant impact on the national professional nonprofit dance, jazz, presenting and/or theater fields are reviewed by an advisory panel, which recommends the strongest applicants for funding based on the criteria for support.

Before starting your grant application, please review the funding source's website listed below for updates/changes/addendums/conferences/LOIs.
Link to submit a Letter of Inquiry: https://www.grantrequest.com/SID_1149/?SA=SNA&FID=35005

DDCF
Maurine Knighton, Program Director for the Arts
650 Fifth Avenue, 19th Floor
New York, NY 10019
Phone (212) 974-7000
Fax (212) 974-7590

USA: Alabama; Alaska; Arizona; Arkansas; California; Colorado; Connecticut; Delaware; Florida; Georgia; Hawaii; Idaho; Illinois; Indiana; Iowa; Kansas; Kentucky; Louisiana; Maine; Maryland; Massachusetts; Michigan; Minnesota; Mississippi; Missouri; Montana; Nebraska; Nevada; New Hampshire; New Jersey; New Mexico; New York City; New York; North Carolina; North Dakota; Ohio; Oklahoma; Oregon; Pennsylvania; Rhode Island; South Carolina; South Dakota; Tennessee; Texas; Utah; Vermont; Virginia; Washington, DC; Washington; West Virginia; Wisconsin; Wyoming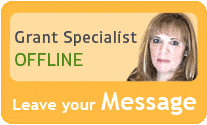 Our team of researchers and grant specialists review hundreds of funding resources daily to make sure GrantWatch.com provides members with the most up-to-date grants.
We have grants for: