Improving Undergraduate STEM Education: Education and Human Resources - Exploration and Design Tier for Engaged Student Learning and Institution and Community Transformation
Grants to USA Nonprofits, For-Profits, IHEs, Agencies,
and Individuals to Improve STEM Education

National Science Foundation

11/02/16 5:00 PM Submitter's Local Time

Request a Grant Writer
Grants to USA nonprofits, for-profits, IHEs, government agencies, and individual scientists to enhance the quality and outcomes of undergraduate science, technology, engineering and mathematics (STEM) education. Goals of this program include preparing STEM students for future participation in science disciplines, improving educational outcomes, and increasing diversity in STEM majors.

Toward these ends the program features two tracks: (1) Engaged Student Learning and (2) Institutional and Community Transformation. Two tiers of projects exist within each track: (i) Exploration and Design and (ii) Development and Implementation. Please note that only the Exploration and Design tier will be considered for the upcoming November 2, 2016 deadline.

Exploration and Design projects are small-scale efforts that fall within either the Engaged Student Learning or Institutional and Community Transformation tracks. These projects may seek to establish the basis for Development and Implementation of new interventions or strategies, develop strategies for the adoption, adaptation, and implementation of effective practices, or adapt and implement strategies shown to be effective at other institutions. They may also pose new interventions or strategies, and explore challenges to their adoption, with the goal of informing policy, practice, and future design or development of components in the STEM higher education enterprise.

Exploration and Design projects should describe the proposers current teaching approaches within the context of what is known about effective educational practices and how the implementation and evaluation of those practices has informed the proposed project.

Program Tracks;

1) Engaged Student Learning

This track focuses on design, development, and research studies that involve the creation, exploration, or implementation of tools, resources, and models that show particular promise to increase engagement of undergraduate students in their STEM learning and lead to measurable and lasting learning gains.

Projects are encouraged to form collaborations among STEM disciplinary researchers, education researchers, and cognitive scientists so that their projects can best leverage what is known about how people learn and/or contribute to the growth of that body of knowledge. The undergraduate audience for IUSE projects includes students at two- and four-year schools, both declared and undeclared STEM majors, students whose courses of study require solid skills and knowledge of STEM principles, and students seeking to fulfill a general education requirement in STEM.

Recognizing disciplinary differences and priorities, NSF's investment in research and development in undergraduate STEM education encompasses a range of approaches. These approaches include: assessment/metrics of learning and practice; education research; faculty learning through professional development; learning environments; and the use and impact of co-curricular activities that increase student motivation and persistence, both in their STEM learning and undergraduate disciplinary research.

Both individually and integrated in a range of combinations, these approaches can lead to outcomes including developing the STEM and STEM- related workforce; advancing science; broadening participation in STEM; educating a STEM-literate populace; improving K-12 STEM education through undergraduate pre-service STEM teacher preparation courses and curricula; encouraging life-long learning; and building capacity in higher education.

Proposals should clearly describe the steps they will take to design, develop, and implement promising teaching approaches, tools, resources, or models. In the Institutional and Community Transformation track, Exploration and Design projects should include a description of the participant team, the target audience, the institution(s) or community to be transformed and the actions to be taken to move toward broader implementation.

2) Institutional and Community Transformation

This track supports projects that use innovative approaches to increase substantially the widespread use of highly effective, evidence-based STEM teaching and learning, curricular, and co-curricular practices in institutions of higher education or across/within disciplinary communities. These projects may be proposed by an institution or set of institutions; alternatively, the community proposals may be submitted through professional communities, including discipline-based professional societies and networks or organizations that represent institutions of higher education.

Projects are expected to be both knowledge-based and knowledge-generating. Competitive proposals pertaining to institutional and community transformation will include a description of the theory of change that is guiding the work proposed and will test hypotheses about transforming undergraduate teaching and learning in STEM by examining the impact of deliberate processes of change.

Useful theories of change typically include a description of the problem or a plan to develop information about the problem to be addressed; the goals to be achieved by the proposed project; the processes, interventions, or strategies that will enable the proposing institution or community to meet these goals; a rationale for why these processes are likely to enable the achievement of the stated goals; and indication of how the proposer will assess whether the goals have been met. It is expected that, in presenting a theory of change, proposals will be informed by research literature and theoretical perspectives concerning change that are relevant to the goals and context presented in the proposal.

While proposed projects will vary in approach and theories of change, promising proposals will also recognize that STEM higher education is a complex system, and that achieving change goals involves analyzing and addressing the relevance and impact of critical organizational factors (e.g., faculty reward systems, opportunities for professional growth, and institutional policies and processes) that could impede or facilitate progress toward the stated goals. For example, support from key administrative leaders, ranging from presidents and provost, to deans and department chairs, is often a particularly important factor in affecting the development, impact, and sustainability of change efforts at the institutional level.

Results of Exploration and Design projects are expected to be significant enough to contribute to the body of knowledge about STEM teaching and learning and/or effective means to broader implementation.

There will be approximately 75 Engaged Student Learning Awards; and approximately 20 Institution and Community Transformation Awards.

Up to $300,000 for three years

Exploration and Design Projects (both tracks) may be up to three years.

Scientists, engineers, and educators usually initiate proposals that are officially submitted by their employing organization.

Graduate students are not encouraged to submit research proposals, but should arrange to serve as research assistants to faculty members. Some NSF divisions accept proposals for Doctoral Dissertation Research Grants when submitted by a faculty member on behalf of the graduate student. The Foundation also provides support specifically for women and minority scientists and engineers, scientists and engineers with disabilities, and faculty at predominantly undergraduate academic institutions.

Except where a program solicitation establishes more restrictive eligibility criteria, individuals and organizations in the following categories may submit proposals:

1) Universities and colleges ⎯ US universities and two-and-four-year colleges (including community colleges) acting on behalf of their faculty members. Such organizations also are referred to as academic institutions.

2) Nonprofit, non-academic organizations ⎯ Independent museums, observatories, research laboratories, professional societies and similar organizations in the US that are directly associated with educational or research activities.

3) For-profit organizations ⎯ US commercial organizations, especially small businesses with strong capabilities in scientific or engineering research or education. An unsolicited proposal from a commercial organization may be funded when the project is of special concern from a national point of view, special resources are available for the work, or the proposed project is especially meritorious. NSF is interested in supporting projects that couple industrial research resources and perspectives with those of universities; therefore, it especially welcomes proposals for cooperative projects involving both universities and the private commercial sector.

4) State and Local Governments ⎯ State educational offices or organizations and local school districts may submit proposals intended to broaden the impact, accelerate the pace, and increase the effectiveness of improvements in science, mathematics and engineering education in both K-12 and post-secondary levels.

5) Unaffiliated Individuals ⎯ Scientists, engineers or educators in the US and US citizens may be eligible for support, provided that the individual is not employed by, or affiliated with, an organization, and:

-The proposed project is sufficiently meritorious and otherwise complies with the conditions of any applicable proposal-generating document;

-The proposer has demonstrated the capability and has access to any necessary facilities to carry out the project; and

-The proposer agrees to fiscal arrangements that, in the opinion of the NSF Division of Grants and Agreements, ensure responsible management of Federal funds.

-Unaffiliated individuals should contact the appropriate program before preparing a proposal for submission.

6) Foreign organizations ⎯ NSF rarely provides support to foreign organizations. NSF will consider proposals for cooperative projects involving US and foreign organizations, provided support is requested only for the US portion of the collaborative effort.

7) Other Federal agencies ⎯ NSF does not normally support research or education activities by scientists, engineers or educators employed by Federal agencies or Federally Funded Research and Development Centers (FFRDCs). A scientist, engineer or educator, however, who has a joint appointment with a university and a Federal agency (such as a Veterans Administration Hospital, or with a university and a FFRDC) may submit proposals through the university and may receive support if he/she is a bona fide faculty member of the university, although part of his/her salary may be provided by the Federal agency. Under unusual circumstances, other Federal agencies and FFRDCs may submit proposals directly to NSF. Preliminary inquiry should be made to the appropriate program before preparing a proposal for submission.

Before formal submission, the proposal may be discussed with appropriate NSF program staff.

Full proposals may be submitted via FastLane and Grants.Gov.

View this opportunity on Grants.gov: http://www.grants.gov/web/grants/search-grants.html?keywords=NSF%2015-585

Before starting your grant application, please review the funding source's website listed below for updates/changes/addendums/conferences/LOIs.
Myles G. Boylan
(703) 292-4617
mboylan@nsf.gov

Teri Jo Murphy
(703) 292-2109
tmurphy@nsf.gov

Ellen Carpenter
(703) 292-5104
elcarpen@nsf.gov

Abiodun Ilumoka
(703) 292-2703
ailumoka@nsf.gov

47.076

NSF 15-585

http://www.nsf.gov/pubs/2015/nsf15585/nsf15585.pdf
http://www.nsf.gov/pubs/gpg/nsf04_23/nsf04_23.pdf

USA: Alabama Alaska Arizona Arkansas California Colorado Connecticut Delaware Florida Georgia Hawaii Idaho Illinois Indiana Iowa Kansas Kentucky Louisiana Maine Maryland Massachusetts Michigan Minnesota Mississippi Missouri Montana Nebraska Nevada New Hampshire New Jersey New Mexico New York New York City North Carolina North Dakota Ohio Oklahoma Oregon Pennsylvania Rhode Island South Carolina South Dakota Tennessee Texas Utah Vermont Virginia Washington Washington, DC West Virginia Wisconsin Wyoming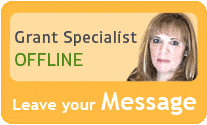 Libby is constantly in touch with grant program managers and reviews numerous publications to make sure that GrantWatch.com provides subscribers with the most up-to-date grant opportunities.
We have grants for:

Need help?
Hi, I would love to guide you through the site.
Please feel free to call or write.
Customer Sales & Support
(561) 249-4129