Advanced Vehicle-Grid Integration Research and Demonstration
Grants to California Nonprofits, For-Profits, Agencies
and Individuals to Develop Electric Vehicle Technology

California Energy Commission

10/21/16 5:00 PM

Request a Grant Writer
Grants to California public and private agencies, including for-profits, and individuals for the research and development of technology related to electric vehicles. Proposals may advance the technology associated with charging stations, battering recycling, and overall integration of electric vehicles on the roadway. Projects must fall within the following four project groups and meet the objectives specified below for each group:

1) Group 1: Smart and Efficient Charging of PEVs

$4,000,000 total is available for the first 3 project groups.

Projects within this group will develop advanced methods of smart and efficient charging for "aggregated PEVs" that help address intermittency and over-generation issues associated with supply- and demand-side renewable generation, and that allow for a higher mix of renewable resources such as wind and solar into the grid.

Projects can include opportunities, beyond the current state of technology, that use the distributed battery capacity of an EV fleet as grid storage and creating opportunities for rapid response and operational flexibility to provide regulation and load following capabilities.

2) Group 2: Advanced Vehicle-Grid Integration (VGI) Technologies and Methods

Projects within this group will advance the development of VGI technologies and methods by expanding into home and private/public fleet applications, including the development of advanced V2B technologies.

These projects will include research that will determine use profiles, impacts to PEV battery life, and PEV costs and benefits under home and/or fleet operations. Projects will also develop strategies beyond current state of technology to balance optimized PEV services to the grid and to customer facilities.

The results will identify gaps, barriers, and mitigation strategies to build business models for increasing VGI and V2B services for homes and fleets.

3) Group 3: Advanced Technologies for PEV Batteries

Projects within this group will advance PEV battery recycling methods. The valuable metals (lithium, cobalt, iron, etc.) used in PEV batteries are naturally-occurring resources that are rapidly depleting with the increased production of lithium-ion batteries for numerous technologies. It is currently more expensive to recycle PEV lithium-ion batteries than to produce a new battery.

PEVs are a promising and potentially revolutionary technology for reducing California's petroleum dependency, safeguarding the environment, improving public health, and supporting California's economy. The batteries used in PEVs can provide valuable services to the electric grid, utilities, and electricity customers.

The project results must help identify new and innovative battery recycling methods and technologies or cost-effective improvements to existing battery recycling methods as a pathway for remanufactured batteries to increase commercial viability of PEVs. Proposed methods must maintain safety requirements while diverting battery waste from landfills.

4) Group 4: Advanced VGI for Fleets

A total of $12,000,000 is available.

Projects within this group will advance the integration of PEVs with the electric grid and customer facilities to provide and quantify multiple real-world benefits of advanced VGI applications for electric vehicle fleets. Projects will accomplish this by demonstrating pre-commercial approaches for VGI, including any one or combination of actively-managed "smart" one-way charging (SC), vehicle-to-grid (V2G), and/or vehicle-to-building (V2B) technologies.

Note that Group 4 is the only Group that falls under theTechnology Demonstration and Deployment (TD&D) program area as opposed to Applied Research and Development (AR&D). Consequently, projects under Group 4 are expected to demonstrate these VGI approaches at a scale sufficiently large and in conditions sufficiently reflective of anticipated commercial operating environments to enable appraisal of operational, performance, and financial characteristics.

$16,000,000

-Group 1: Smart and Efficient Charging of PEVs: $500,000 - $1,500,000.
-Group 2: Advanced VGI Technologies and Methods: Up to $1,500,000.
-Group 3: Advanced Technologies for PEV Batteries: Up to $1,000,000.
-Group 4: Advanced VGI for Fleets: $1,500,000 - $5,000,000.

The anticipated agreement start date is Spring 2017. The anticipated agreement end date will be at maximum in March 2021.

Funds available under this solicitation have encumbrance deadlines as early as June 30, 2017.

This solicitation is open to all public and private entities and individuals with the exception of publicly-owned electric utilities.

In accordance with CPUC Decision 12-05-037, funds administered by the Energy Commission may not be used for any purposes associated with publicly-owned utility activities. Non-electric publicly-owned utilities which are IOU electric ratepayers are eligible to receive EPIC funds and may benefit from EPIC activities.

All corporations, limited liability companies (LLCs), limited partnerships (LPs) and limited liability partnerships (LLPs) are required to be registered and in good standing with the California Secretary of State prior to its project being recommended for approval at an Energy Commission Business Meeting.

If not currently registered with the California Secretary of State, applicants are encouraged to contact the Secretary of State's Office as soon as possible to avoid potential delays in beginning the proposed project(s) (should the application be successful).

Key Dates:
-Deadline for Written Questions: August 9, 2016, 5:00 PM
-Anticipated Distribution of Questions and Answers: Week of August 15, 2016
-Deadline to Submit Applications: October 21, 2016, 5:00 PM
-Anticipated Notice of Proposed Award Posting Date: December 2, 2016

Solicitation Files: http://energy.ca.gov/contracts/GFO-16-303/

A recording of the August 2 informational workshop may be found here: https://energy.webex.com/energy/ldr.php?RCID=d133d297c54785d98f6670d1a5f30294

Non-technical questions only (e.g., questions concerning application format requirements or attachment instructions) may be submitted to the Commission Agreement Officer at any time prior the application deadline.

Match funding not required for Group 1 - 3 proposals. However, applications for Group 1: Smart and Effective Charging of PEVs pledging match funding may receive additional points during the scoring phase.

Group 4: Advanced VGI for Fleets requires match funding equal to at least 25% of the requested amount is required. Applications pledging match funding in excess of the 25% may receive additional points during the scoring phase.

Before starting your grant application, please review the funding source's website listed below for updates/changes/addendums/conferences/LOIs.
Phil Dyer, Commission Agreement Officer
P: (916) 654-1651]
F: (916) 654-4423
Phil.Dyer@energy.ca.gov

California Energy Commission
1516 Ninth Street, MS-18
Sacramento, California 95814

USA: California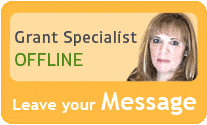 Our team of researchers and grant specialists review hundreds of funding resources daily to make sure GrantWatch.com provides members with the most up-to-date grants.
We have grants for: