Charitable Giving Grants
Grants to USA Nonprofits in Multiple States for Nutrition,
Education, Environment, and Community Development
Agency Type:
Foundation / Corporation

Tyson Foods

01/15/17

12/01/16

Request a Grant Writer
Grants to USA nonprofit organizations in multiple states to benefit communities where the funding source has a business presence. LOIs are due by December 1. Program areas include hunger relief, education, health, nutrition, environment, sustainable agriculture, and community development.

The funding source has operations in the following States: Alabama, Arkansas, California, Florida, Georgia, Illinois, Indiana, Iowa, Kansas, Kentucky, Michigan, Mississippi, Missouri, Nebraska, North Carolina, Oklahoma, Pennsylvania, South Carolina, South Dakota, Tennessee, Texas, Virginia, Washington, and Wisconsin.

Program Categories:

1) Hunger Relief - Support for hunger relief includes community grants and national partnerships. Tyson seeks to support community feeding programs that benefit children, seniors, and others at risk of hunger or with limited access to food (i.e. backpack programs, elder feeding programs).

2) Health and Nutrition - Tyson seeks to support programs that provide nutritious meals and/or nutrition education to an underserved, food insecure client base. Tyson is also interested in programs that focus on disease prevention through diet and nutrition.

3) Education - Tyson seeks to support K-12, post-secondary and nonprofit programs related to the education and promotion of the following fields of study: Technical or STEM-related, Agriculture, English-as-a-Second-Language (ESL)/Diversity, and Food Safety/Research.

4) Community Development - Tyson seeks to support programs that enhance or revitalize Tyson Foods communities by providing needed infrastructure or greater access to quality of life amenities; in part, community amenities include recreational, health care or educational facilities (e.g., parks, YMCAs, hospitals, libraries).

5) Environment and Sustainable Agriculture - Tyson seeks to support programs that promote healthy and productive soil, water and air through conservation and rehabilitation efforts; programs that support food system partners to reduce emissions, materials, and waste at various points across the food supply chain (farm-to-table); and programs that provide assistance and tools to farmers and ranchers to optimize management practices including increased adoption of clean efficient energy sources.

Requests below $50,000 may be submitted year round. Requests of $50,000 or more must be submitted by the deadline.

Nonprofits having a 501(c)(3) status with the IRS

Grants are made to nonprofit organizations serving Tyson Foods communities.

More information about Tyson Foods locations may be found here: http://www.tysonfoods.com/our-story/locations

Tyson Foods reviews requests below $50,000 year round and has two grant review periods for requests of $50,000 and above, one in winter and one in summer.

If your request is below $50,000, complete the eligibility quiz to determine if you should submit your Letter of Intent (LOI).

The grant review periods are February and July. Letters of Intent (LOIs) for requests of $50,000 and above have deadline dates of December 1 and May 1 for review.

The next application deadline for request of $50,000 and above is December 1, 2016.

If the LOI is approved for full proposal submission, the funding source will request proposals (RFPs) from prospective grantees and ask that they be returned by January 15 and June 15.

The Committee typically meets in February and July.

Before starting your grant application, please review the funding source's website listed below for updates/changes/addendums/conferences/LOIs.
Complete the eligibility quiz to apply: http://www.cybergrants.com/pls/cybergrants/quiz.display_question?x_gm_id=2198&x_quiz_id=5003&x_order_by=1

Annetta Young, Director, Corporate Philanthropy
479-290-4813
charitablegiving@tyson.com

Tyson Foods, Inc.
P.O. Box 2020, CP061
Springdale, AR 72765-2020

USA: Alabama Arkansas California Florida Georgia Illinois Indiana Iowa Kansas Kentucky Michigan Mississippi Missouri Nebraska North Carolina Oklahoma Pennsylvania South Carolina South Dakota Tennessee Texas Virginia Washington Wisconsin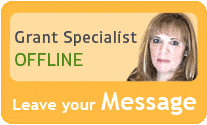 Libby is constantly in touch with grant program managers and reviews numerous publications to make sure that GrantWatch.com provides subscribers with the most up-to-date grant opportunities.
We have grants for:

Need help?
Hi, I would love to guide you through the site.
Please feel free to call or write.
Customer Sales & Support
(561) 249-4129