AERA Dissertation Grants
Grants to USA Doctoral Candidates for
Dissertation Research on Education Policy
Agency Type:
Foundation / Corporation

American Educational Research Association (AERA) and National Science Foundation (NSF)

08/31/17 11:59 PM PT Receipt
Grants of up to $20,000 to USA doctoral candidates to support dissertation research on educational issues by analyzing data from large-scale national or international datasets. Proposals must be quantitative in nature, demonstrate relevance to US education policy, and involve the analysis of datasets produced by the National Center for Education Statistics (NCES), NSF, or other federal agencies.

Dissertation Grants are available for advanced doctoral students and are intended to support the student while writing the doctoral dissertation. Applications are encouraged from a variety of disciplines, such as but not limited to, education, sociology, economics, psychology, demography, statistics, and psychometrics.

The Governing Board for the AERA Grants Program has established the following four strands of emphasis for proposals. Applicants are encouraged to submit proposals that:

-Develop or benefit from new quantitative measures or methodological approaches for addressing education issues
-Incorporate subject matter expertise, especially when studying science, technology, engineering and mathematics (STEM) learning
-Analyze TIMSS, PISA, or other international data resources
-Include the integration and analysis of more than one data set

Research projects related to at least one of the strands above and to science and/or mathematics education are especially encouraged. Other topics of interest include policies and practices related to student achievement in STEM, contextual factors in education, educational participation and persistence (kindergarten through graduate school), early childhood education, and post-secondary education.

The research project must include the analysis of data from at least one of the large­-scale, nationally or internationally representative data sets such as those supported by NCES, NSF, and the US Department of Labor, the U.S. Census Bureau, and the National Institutes of Health. The data set(s) of interest must be available for analysis at the time of application (public­ or restricted­-use files are permissible). Additional data sets may be used in conjunction with the obligatory federal data set. If international data sets are used, the study must include US education.

In addition to the dissertation grant award, grantees will participate in a 2­-day conference in Washington, DC. The conference will provide unique professional development experiences for grantees, including highly qualified speakers on topics of education policy and career development, presentations of dissertation research by former grantees, and interaction with the Governing Board and federal agency staff. This conference is specifically for AERA grantees, and travel expenses will be paid by AERA.

Grantees will present their research at a poster session during the AERA Annual Meeting and will participate in a one­ day capstone workshop.

Evaluation criteria will include the importance of the proposed policy issue, the strength of the methodological model and proposed statistical analysis of the study, and relevant experience and research record of the applicant.

Additionally, the review criteria will include the following: Is the policy issue clearly defined? What is already known on the issue? How does the methodology relate specifically to the policy question? Does the applicant know the data set? Does the analytic plan fit the question and the data? Is the applicant qualified to carry out the proposed study?

Awards for Dissertation Grants are up to $20,000.

Grantees must include travel funds (up to $1,000) in their grant budget to attend the AERA Annual Meeting held in Spring.

Awards for Dissertation Grants for 1­-year projects. Grants are not renewable.

AERA is flexible on research project dates, depending on what is best for the applicant. The earliest date a grant may start is approximately three months following the application submission. Alternatively, an award start date of several months after the review date may be requested.

Applicants for Dissertation Grants may be U.S. citizens or U.S. permanent residents enrolled in a doctoral program. Non-­U.S. citizens enrolled in a doctoral program at a U.S. institution are also eligible to apply. Applicants should be advanced doctoral students at the dissertation writing stage. Underrepresented racial and ethnic minority researchers are strongly encouraged to apply.

Funding Restrictions:

Dissertation Grantees may not accept concurrent grant or fellowship awards from another agency, foundation, institution or the like for the same dissertation project that is funded by the AERA Grants Program. If the awardee is offered more than one major grant or fellowship for the same project for the same time period, in order to accept the AERA Grants Program Dissertation Grant, the other award(s) must be declined. Awardees may accept RA or TA appointments at their doctoral institutions and may have additional employment.

If the applicant is employed by a contractor of NCES or NSF, the dissertation project must not be directly related to the applicant's work responsibilities. An additional letter from the applicant's employer is required as part of the application submission, stating that the dissertation project is separate from the applicant's job duties. This letter must be sent electronically or in hard copy by the deadline.

Proposals for Dissertation Grants will be reviewed twice a year, once in the fall and once in the winter. The deadline for proposals for the current cycle is August 31, 2017, 11:59 PM Pacific Time.

Applicants are encouraged to submit proposals in advance of the deadline. Submission must be made electronically on the AERA Dissertation Grant submission web page.

Letters may be sent electronically to the AERA Grants Program Manager at the email address listed below, or in hard copy but must be received by the deadline. Note that applicants are responsible for ensuring their letters of recommendation are received by the deadline. You are encouraged to ask your advisors early for letters.

Before starting your grant application, please review the funding source's website listed below for updates/changes/addendums/conferences/LOIs.
Apply Online:
http://www.logiforms.com/formdata/user_forms/7993_9562493/66561/

AERA Grants Program
1430 K Street NW, Suite 1200
Washington, DC 20005

grantsprogram@aera.net

USA: Alabama; Alaska; Arizona; Arkansas; California; Colorado; Connecticut; Delaware; Florida; Georgia; Hawaii; Idaho; Illinois; Indiana; Iowa; Kansas; Kentucky; Louisiana; Maine; Maryland; Massachusetts; Michigan; Minnesota; Mississippi; Missouri; Montana; Nebraska; Nevada; New Hampshire; New Jersey; New Mexico; New York City; New York; North Carolina; North Dakota; Ohio; Oklahoma; Oregon; Pennsylvania; Rhode Island; South Carolina; South Dakota; Tennessee; Texas; Utah; Vermont; Virginia; Washington, DC; Washington; West Virginia; Wisconsin; Wyoming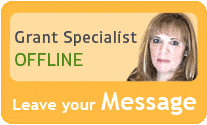 Our team of researchers and grant specialists review hundreds of funding resources daily to make sure GrantWatch.com provides members with the most up-to-date grants.
We have grants for: