Alliances for Graduate Education and the Professoriate (AGEP)
Grants to USA Nonprofits, For-Profits, IHEs, and
Agencies to Promote STEM Careers for Minority Groups

National Science Foundation (NSF)

12/09/16 5:00 PM Submitter's Local Time

Request a Grant Writer
Grants to USA nonprofits, for-profits, IHEs, government agencies, and individual scientists for collaborative projects to improve the accessibility of opportunities in STEM disciplines for historically underrepresented groups. Programs must target students, faculty, and postdoctoral fellows, with a particular emphasis on African Americans, American Indians, Hispanic Americans, Native Hawaiians, Alaska Native, and Native Pacific Islanders.

The AGEP program goal is to increase the number of historically underrepresented minority faculty, in specific STEM disciplines and STEM education research fields, by advancing knowledge about pathways to career success. New and innovative models are encouraged, as are models that reproduce and/or replicate existing evidence-based alliances in significantly different disciplines, institutions, and participant cohorts.

The program objectives include: to support the development, implementation and study of innovative models of doctoral education, postdoctoral training, and faculty advancement for historically underrepresented minorities in specific STEM disciplines and/or STEM education research fields; and to advance knowledge about the underlying issues, policies and practices that have an impact on the participation, transitions and advancement of historically underrepresented minorities in the STEM academy.

The AGEP Transformation Alliance projects are collaborative research projects representing new strategic alliances of institutions and organizations to develop, implement, and study evidence-based models to transform doctoral education, postdoctoral training, and faculty advancement for historically underrepresented minorities in specific STEM disciplines and/or STEM education research fields. Embedded social science and education research contributes to the knowledge base about how transformational models eliminate or mitigate negative factors and promote positive policies and practices for historically underrepresented minorities.

AGEP addresses academic workforce development in a broadening participation and institutional capacity building context. Strategic collaborations are encouraged with multiple academic partners, the private sector, non-governmental organizations, professional organizations, government agencies, national laboratories, field stations, teaching and learning centers, informal science centers, and other relevant STEM and/or STEM education research organizations.

The AGEP program encourages project leadership by, and partnerships with, all types of minority serving institutions, such as majority minority serving institutions, historically black colleges and universities, high Hispanic enrollment institutions, tribal colleges and universities, and institutions serving native Hawaiians, native Pacific Islanders, and/or Alaskan natives.

$8,000,000

There will be 5-6 new AGEP Transformation Alliances per year, with about 3-4 awardee organizations collaborating in each Alliance.

Up to $2,000,000 per alliance.

The categories of proposers eligible to submit proposals to the National Science Foundation are identified in the Grant Proposal Guide, Chapter I, Section E.

NSF welcomes proposals on behalf of all qualified scientists, engineers and educators. The Foundation strongly encourages women, minorities and persons with disabilities to participate fully in its programs. In accordance with Federal statutes, regulations and NSF policies, no person on grounds of race, color, age, sex, national origin or disability shall be excluded from participation in, be denied the benefits of, or be subjected to discrimination, under any program or activity receiving financial assistance from NSF, although some programs may have special requirements that limit eligibility.

Scientists, engineers and educators usually initiate proposals that are officially submitted by their employing organization. Before formal submission, the proposal may be discussed with appropriate NSF program staff. Graduate students are not encouraged to submit research proposals, but should arrange to serve as research assistants to faculty members. Some NSF divisions accept proposals for Doctoral Dissertation Research Grants when submitted by a faculty member on behalf of the graduate student.

Except where a program solicitation establishes more restrictive eligibility criteria, individuals and organizations in the following categories may submit proposals:

-Universities and Colleges: Universities and two- and four-year colleges (including community colleges) accredited in, and having a campus located in, the US acting on behalf of their faculty members. Such organizations also are referred to as academic institutions. Academic institutions located outside the US fall under paragraph 6. below.

-Nonprofit, non-academic organizations: Independent museums, observatories, research laboratories, professional societies and similar organizations located in the US that are directly associated with educational or research activities.

-For-profit organizations: US commercial organizations, especially small businesses with strong capabilities in scientific or engineering research or education. An unsolicited proposal from a commercial organization may be funded when the project is of special concern from a national point of view, special resources are available for the work, or the proposed project is especially meritorious. NSF is interested in supporting projects that couple industrial research resources and perspectives with those of universities; therefore, it especially welcomes proposals for cooperative projects involving both universities and the private commercial sector.

-State and Local Governments: State educational offices or organizations and local school districts may submit proposals intended to broaden the impact, accelerate the pace, and increase the effectiveness of improvements in science, mathematics and engineering education in both K-12 and post-secondary levels.

-Unaffiliated Individuals: Scientists, engineers or educators in the US and US citizens may be eligible for support, provided that the individual is not employed by, or affiliated with, an organization, and the individual: has demonstrated the capability and has access to any necessary facilities to carry out the project; and agrees to fiscal arrangements that, in the opinion of the NSF Division of Grants & Agreements, ensure responsible management of Federal funds.

Unaffiliated individuals must contact the appropriate program prior to preparing and submitting a proposal.

-Foreign organizations: NSF rarely provides support to foreign organizations. NSF will consider proposals for cooperative projects involving US and foreign organizations, provided support is requested only for the US portion of the collaborative effort.

-Other Federal agencies: NSF does not normally support research or education activities by scientists, engineers or educators employed by Federal agencies or Federally Funded Research and Development Centers (FFRDCs). Under unusual circumstances, other Federal agencies and FFRDCs may submit proposals directly to NSF. See the Grant Proposal Guide for more information.

The full proposal deadline is December 9, 2016.

Proposals may be submitted via FastLane or Grants.gov.

View this opportunity on Grants.gov: http://www.grants.gov/web/grants/search-grants.html?keywords=16-552

Before starting your grant application, please review the funding source's website listed below for updates/changes/addendums/conferences/LOIs.
Mark H. Leddy, Program Director
(703) 292-4655
mleddy@nsf.gov

Maurice Dues, Program Specialist
(703) 292-7311
mdues@nsf.gov

47.076

NSF 16-552

USA: Alabama; Alaska; Arizona; Arkansas; California; Colorado; Connecticut; Delaware; Florida; Georgia; Hawaii; Idaho; Illinois; Indiana; Iowa; Kansas; Kentucky; Louisiana; Maine; Maryland; Massachusetts; Michigan; Minnesota; Mississippi; Missouri; Montana; Nebraska; Nevada; New Hampshire; New Jersey; New Mexico; New York City; New York; North Carolina; North Dakota; Ohio; Oklahoma; Oregon; Pennsylvania; Rhode Island; South Carolina; South Dakota; Tennessee; Texas; Utah; Vermont; Virginia; Washington, DC; Washington; West Virginia; Wisconsin; Wyoming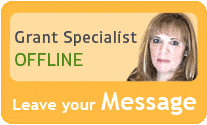 Libby is constantly in touch with grant program managers and reviews numerous publications to make sure that GrantWatch.com provides subscribers with the most up-to-date grant opportunities.
We have grants for:

Need help?
Hi, I would love to guide you through the site.
Please feel free to call or write.
Customer Sales & Support
(561) 249-4129