National Science Foundation Research Traineeship Program (NRT)
Grants to USA Nonprofits, For-Profits, Agencies, and
IHEs for STEM Grad Student Career Development

National Science Foundation (NSF)

12/09/16

02/07/17 5:00 PM Submitter's Local Time

Request a Grant Writer
Grants to USA IHEs, nonprofits, for-profits, government agencies, and individuals to develop innovative approaches to improve STEM graduate degree programs. LOIs are due by December 9. Programs should be directed to research-oriented graduate (master's and doctoral) degree programs and ensure that students obtain the skills and competencies required to pursue a STEM career.

The NRT program includes two tracks: the Traineeship Track and the Innovations in Graduate Education (IGE) Track.

1) Traineeship Track

The Traineeship Track is dedicated to effective training of STEM graduate students in high priority interdisciplinary research areas, through the use of a comprehensive traineeship model that is innovative, evidence-based, and aligned with changing workforce and research needs.

For FY2016, there are four priority areas: (1) Data-Enabled Science and Engineering (DESE), (2) Understanding the Brain (UtB), (3) Innovations at the Nexus of Food, Energy, and Water Systems (INFEWS), and (4) any other interdisciplinary research theme of national priority. The priority research areas for the FY2017 competition will be (1) UtB, (2) INFEWS, and (3) any other interdisciplinary research theme of national priority.

2) IGE Track

The IGE Track focuses on test-bed projects aimed at piloting, testing, and validating innovative and potentially transformative approaches to graduate education. IGE projects are intended to generate the knowledge required for their customization, implementation, and broader adoption.

While the Traineeship Track promotes building on the current knowledge base to develop comprehensive programs to effectively train STEM graduate students, the IGE Track supports testing of novel models or activities with high potential to enrich and extend the knowledge base on effective graduate education approaches.

The NRT program addresses both workforce development, emphasizing broad participation, and institutional capacity building needs in graduate education. For both tracks, strategic collaborations with the private sector, non-governmental organizations (NGOs), government agencies, national laboratories, field stations, teaching and learning centers, informal science centers, and academic partners are encouraged.

$51,680,000

NRT Traineeship Track Awards: 14-15 anticipated awards; NRT IGE Track Awards: 14-20 anticipated awards.

-NRT Traineeship Track Awards: Up to $3,000,000.
-NRT IGE Track Awards: $300,000 - $500,000.

NRT Traineeship Track Awards are expected to be up to five (5) years in duration.

NRT IGE Track Awards are expected to be up to three (3) years in duration.

Proposals may be submitted only by the following:

-Traineeship Track: Universities and colleges accredited in, and having a campus located in, the U.S. acting on behalf of their faculty members and that award a research-based master's degree and/or a doctoral degree in a STEM discipline supported by the National Science Foundation may submit to the Traineeship Track.

-Innovations in Graduate Education Track: the categories of proposers eligible to submit proposals to the National Science Foundation are identified in the Grant Proposal Guide, Chapter 1, Section E.

Who May Serve as PI:

-The PI of a Traineeship Track proposal must be on the faculty of the submitting institution.

-Innovations in Graduate Education Track: There are no restrictions or limits.

Eligible Proposers Identified in the NSF Grant Proposal Guide, Chapter I, Section E:

-Universities and Colleges: Universities and two- and four-year colleges (including community colleges) accredited in, and having a campus located in, the US acting on behalf of their faculty members. Such organizations also are referred to as academic institutions. Academic institutions located outside the US fall under paragraph 6. below.

-Nonprofit, non-academic organizations: Independent museums, observatories, research laboratories, professional societies and similar organizations located in the US that are directly associated with educational or research activities.

-For-profit organizations: US commercial organizations, especially small businesses with strong capabilities in scientific or engineering research or education. An unsolicited proposal from a commercial organization may be funded when the project is of special concern from a national point of view, special resources are available for the work, or the proposed project is especially meritorious. NSF is interested in supporting projects that couple industrial research resources and perspectives with those of universities; therefore, it especially welcomes proposals for cooperative projects involving both universities and the private commercial sector.

-State and Local Governments: State educational offices or organizations and local school districts may submit proposals intended to broaden the impact, accelerate the pace, and increase the effectiveness of improvements in science, mathematics and engineering education in both K-12 and post-secondary levels.

-Unaffiliated Individuals: Scientists, engineers or educators in the US and US citizens may be eligible for support, provided that the individual is not employed by, or affiliated with, an organization, and the individual: has demonstrated the capability and has access to any necessary facilities to carry out the project; and agrees to fiscal arrangements that, in the opinion of the NSF Division of Grants & Agreements, ensure responsible management of Federal funds.Unaffiliated individuals must contact the appropriate program prior to preparing and submitting a proposal.

-Foreign organizations: NSF rarely provides support to foreign organizations. NSF will consider proposals for cooperative projects involving US and foreign organizations, provided support is requested only for the US portion of the collaborative effort.

-Other Federal agencies: NSF does not normally support research or education activities by scientists, engineers or educators employed by Federal agencies or Federally Funded Research and Development Centers (FFRDCs). Under unusual circumstances, other Federal agencies and FFRDCs may submit proposals directly to NSF. See the Grant Proposal Guide for more information.

A Letter of Intent is required. The Letter of Intent deadline for both tracks is December 9, 2016, 5:00 PM (submitter's local time). The full proposal deadline is February 7, 2017, 5:00 PM (submitter's local time).

Full proposals may be submitted via FastLane or Grants.gov.

View this opportunity on Grants.gov: http://www.grants.gov/web/grants/search-grants.html?keywords=16-503

Before starting your grant application, please review the funding source's website listed below for updates/changes/addendums/conferences/LOIs.
Laura Regassa, Program Officer
(703) 292-2343
lregassa@nsf.gov

Tara L. Smith, Program Officer
(703) 292-7239
tsmith@nsf.gov

47.041 --- Engineering / 47.049 --- Mathematical and Physical Sciences / 47.050 --- Geosciences / 47.070 --- Computer and Information Science and Engineering / 47.074 --- Biological Sciences / 47.075 --- Social Behavioral and Economic Sciences / 47.076 --- Education and Human Resources / 47.079 --- Office of International Science and Engineering / 47.083 --- Office of Integrative Activities (OIA)

NSF 16-503

USA: Alabama; Alaska; Arizona; Arkansas; California; Colorado; Connecticut; Delaware; Florida; Georgia; Hawaii; Idaho; Illinois; Indiana; Iowa; Kansas; Kentucky; Louisiana; Maine; Maryland; Massachusetts; Michigan; Minnesota; Mississippi; Missouri; Montana; Nebraska; Nevada; New Hampshire; New Jersey; New Mexico; New York City; New York; North Carolina; North Dakota; Ohio; Oklahoma; Oregon; Pennsylvania; Rhode Island; South Carolina; South Dakota; Tennessee; Texas; Utah; Vermont; Virginia; Washington, DC; Washington; West Virginia; Wisconsin; Wyoming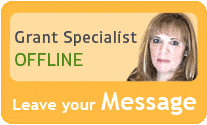 Libby is constantly in touch with grant program managers and reviews numerous publications to make sure that GrantWatch.com provides subscribers with the most up-to-date grant opportunities.
We have grants for:

Need help?
Hi, I would love to guide you through the site.
Please feel free to call or write.
Customer Sales & Support
(561) 249-4129