Project Assistance - Touring Initiatives
Grants to British Columbia Nonprofits, Artists, and
Groups for Artistic Presentations Outside the Province

British Columbia Arts Council

12/01/16 4:00 PM Delivery; or Postmarked by Date

Request a Grant Writer
Grants to British Columbia individual artists, groups, ensembles, and nonprofit arts organizations to present their work outside of the Province. Applicants are encouraged to discuss proposals with program staff prior to applying. Funding may be requested for touring endeavors that will lead to enhanced professional opportunities.

Funding is provided for projects that are scheduled as part of significant national or international cultural events or that take advantage of significant market development and audience development and touring opportunities. Priority will be given to professionally organized tours for which artists are receiving fees.

There are two categories of Touring Initiatives grants:

1) Representation at a Significant National or International Exhibition or Event

-Intended to support representation at or participation in an exhibition or event that is a significant opportunity, providing long-term benefits for the organization or artist(s) and for the development of arts and culture in British Columbia.

-Applicants must be able to articulate the significance of the exhibition or event within the context of their own artistic discipline and practice.

2) Market and Audience Development or Touring Opportunity

-Intended to support: the development of a significant national or international market, proven or potential, for the work of the organization or artist(s); and touring activity that provides a significant opportunity to increase knowledge, appreciation and awareness of the applicant's work or to impact the applicant's own practice and artistic development.

-Applicants must be able to articulate the significance of the opportunity within the context of their own artistic discipline and practice.

Professional Arts Organizations must:
-Be an organization registered and in good standing as a nonprofit society in the Province of British Columbia for at least one year.
-Demonstrate the need for financial assistance, as defined by Council policy (see below).
-Provide financial statements for the most recently completed fiscal year (see Financial Statements
section).
-Have operated and offered public programming for a minimum of one year as a non-profit society.

Professional Independent Artists must:
-Have worked in their discipline as a professional practitioner for at least two years following completion of basic studies and have a demonstrated body of previous work.
-Be a Canadian citizen or permanent resident and have lived in British Columbia for at least twelve months immediately prior to application.

Professional Collectives, Groups or Ensembles must:
-Be readily identified as a professional B.C. collective, group or ensemble.
-Apply under the name of an individual member of the collective, acting as a key contact person and listed as the submitting officer, who meets the eligibility criteria for Professional Independent Artists. The key contact person will be held responsible for the application and subsequent report. If the application is successful, this person will receive payment of the award on behalf of the group.

All applicants must meet the General Eligibility Criteria:
-Be based in British Columbia and conduct ongoing public programming activity in B.C.
-Engage competent and appropriate artistic/curatorial and management leadership as demonstrated by previous achievements, collaborations, partnerships, relationships, etc.
-Compensate artists and other professional practitioners by paying fees at industry standards and adhere to international intellectual property rights standards.
-Not have received an award through this program in the current government fiscal year (April 1- March 31). Applicants cannot submit more than one application per intake.

Public funds should be allocated in a manner that benefits the community. For that reason, the British Columbia Arts Council assesses whether each applicant has a real need for financial assistance to realize the project for which it requests assistance.

For Organization Applicants in the Project Assistance programs, the Council evaluates need using these guidelines:

-For applicants with budgets up to $50,000: Holding an accumulated, undesignated surplus in excess of 50% of annual gross revenues will render the application ineligible for assistance from the BC Arts Council.

-For applicants with budgets greater than $50,000: Holding an accumulated, undesignated surplus in excess of 50% of annual gross revenues on the first $50,000, plus an accumulated, undesignated surplus in excess of 25% of annual gross revenues over $50,000 will render the application ineligible for assistance.

-Surpluses generated for specific purposes (such as endowment and capital development funds) through private or public sector fundraising and held in restricted or designated funds are exempt from this assessment of need.

All applicants, especially new applicants, are urged to discuss their request with Council staff prior to submission. Applicants with anticipated requests of $25,000 or greater must inform the program officer as soon as possible (preferably 18 months in advance of the project start date).

Application deadlines are April 1, August 1, and December 1. If the deadline falls on a weekend or statutory holiday, the deadline becomes the next business day.

The next application deadline is Thursday, December 1, 2016.

Applications are accepted by mail and must be postmarked by Canada Post or a courier company no later than the deadline date. Applications may be hand delivered up to 4:00 PM on the deadline day. Applications by email or fax will not be accepted.

Decisions will be made within sixteen weeks of the application deadline. All applicants will be notified by letter. Results will not be released by telephone or email.

Before starting your grant application, please review the funding source's website listed below for updates/changes/addendums/conferences/LOIs.
For general information or further assistance, please contact:

250 356-1718
bcartscouncil@gov.bc.ca

A full list of Coordinators may be found here: https://www.bcartscouncil.ca/about/coordinators.htm


Canada: British Columbia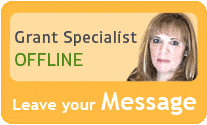 Libby is constantly in touch with grant program managers and reviews numerous publications to make sure that GrantWatch.com provides subscribers with the most up-to-date grant opportunities.
We have grants for:

Need help?
Hi, I would love to guide you through the site.
Please feel free to call or write.
Customer Sales & Support
(561) 249-4129