Preterm Birth Initiative
Grants to USA and Canada Postdocs for Science
and Medical Research on Premature Birth
Agency Type:
Foundation / Corporation

Burroughs Wellcome Fund

12/01/16 4:00 PM EDT
Grants to USA and Canada postdoctoral fellows at IHEs for research addressing the biological mechanisms of preterm birth. Proposals may be multi-disciplinary and involve genetics and genomics, microbiology, immunology, engineering, mathematics, and other basic science disciplines. Research may address new scientific insights independently or related to maternal fetal medicine, obstetrics, and pediatrics.

Proposals should address the biomedical causes and molecular mechanisms underlying (preterm) parturition including but not limited to peri-implantational events, placentation, fetal determinants, fetal-maternal immune responses, biological basis for racial-ethnic disparities, mechanisms relating preterm birth to other adverse pregnancy outcomes, biology of normal labor, genomics, evolutionary in uences and other approaches. Proposals seeking to identify biomarkers predicting preterm birth are welcome.

Up to 5 research grants will be awarded in this award cycle.

Up to $600,000 ($150,000 per year).

The grant period is June 1, 2017 - March 31, 2021 (4 years).

Proposals must be submitted from degree-granting institutions in the United States or Canada.

The principal investigator must be a postdoctoral fellow in the final 1-2 years of postdoctoral training or hold a faculty appointment (assistant/associate/ professor-level status) at a degree-granting institution in the U.S. or Canada.

Researchers working at research institutes, national laboratories, within the federal government, or outside of North America may be partners or collaborators but all funding must be channeled through the U.S. or Canadian degree-granting institution of the principal investigator.

Citizens and non-citizen permanent and temporary residents of the U.S. and Canada who are legally quali ed to work in the U.S. or Canada are eligible.

Candidates who are temporary U.S. residents must hold a valid U.S. visa (J-1, H1B, F-1 or O-1 visas).

Temporary Canadian residents must hold a valid Canadian visa (Study Permit, C-43, C-44, C-10, or C-20 work permits/visas).

If you are a postdoctoral candidate, your visa status must allow you to remain in the U.S. or Canada during the project period of the grant. If a grant is awarded and your visa does not allow for such a stay, BWF may terminate the grant. BWF will not intercede on behalf of non-citizens whose stay in the U.S. or Canada falls out of visa compliance.

Proposals can be submitted by individual investigators or research teams designating a contact principal investigator. At least one member of the team must have training and expertise outside the traditional areas of reproductive science.

Proposals that cross institutional boundaries (partnerships between multiple universities or collaborations within larger universities) are welcomed.

Current or active preterm birth grant recipients are not eligible to reapply.

Former preterm birth recipients whose grant has been completed may reapply for another award provided the proposal submitted is a substantially different proposal (must not be a continuation or slight modi cation of previous work). The principal investigator must demonstrate successful outcomes and highlight significant achievements from the earlier award.

Note: Postdoctoral fellows nearing transition to independent investigator status are strongly encouraged to contact the Senior Program Officer directly about their planned proposal, competitiveness for the award, transferring to a new institution, and other issues.

Postdoctoral fellows nearing transition to independent investigator status are strongly encouraged to contact Senior Program Officer Rolly Simpson about their planned proposal, their competitiveness for the award, and other issues.

Award Timeline:
-Dec. 1, 2016: Applications due by 4:00 PM EST
-April 12, 2017: In-person interviews
-May 19, 2017: Notice of Award
-June 1, 2017: Awards begin
-July 14, 2017: Initial Installment
-March 31, 2021: Award end date

Before starting your grant application, please review the funding source's website listed below for updates/changes/addendums/conferences/LOIs.
Apply online here: https://www.grantrequest.com/SID_227?SA=SNA&FID=35048

Access a saved proposal here: https://www.grantrequest.com/SID_227/?SA=AM

For questions, please contact Debra Holmes with "2017 PTBI" as the subject line.

Debra Holmes, Sr. Program Assoc.
919/991-5134
dholmes@bwfund.org

Rolly Simpson, Sr. Program Officer
919/991-5110
rsimpson@bwfund.org

Kendra Tucker, Sr. Program Asst.
919/991-5115
ktucker@bwfund.org

USA: Alabama; Alaska; Arizona; Arkansas; California; Colorado; Connecticut; Delaware; Florida; Georgia; Hawaii; Idaho; Illinois; Indiana; Iowa; Kansas; Kentucky; Louisiana; Maine; Maryland; Massachusetts; Michigan; Minnesota; Mississippi; Missouri; Montana; Nebraska; Nevada; New Hampshire; New Jersey; New Mexico; New York City; New York; North Carolina; North Dakota; Ohio; Oklahoma; Oregon; Pennsylvania; Rhode Island; South Carolina; South Dakota; Tennessee; Texas; Utah; Vermont; Virginia; Washington, DC; Washington; West Virginia; Wisconsin; Wyoming
Canada: Alberta British Columbia Manitoba New Brunswick Newfoundland and Labrador Northwest Territories Nova Scotia Nunavut Ontario Prince Edward Island Quebec Saskatchewan Yukon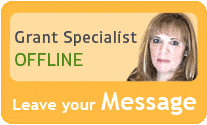 Our team of researchers and grant specialists review hundreds of funding resources daily to make sure GrantWatch.com provides members with the most up-to-date grants.
We have grants for: