Regular Research Grant Program
Grants to USA and Israeli Scientists at Nonprofit
Institutions for Collaborative Science Research
Agency Type:
Foundation / Corporation

United States-Israel Binational Science Foundation (BSF)

11/15/16 6:00 PM Israel Time; 11:00 AM EST

Request a Grant Writer
Grants to USA and Israeli scientists at IHEs, government research institutions, and hospitals to collaborate on scientific research within a wide range of disciplines. All projects must involve a joint effort and collaboration in project planning and results evaluation. Cooperative activities may include the following:

-Joint research activities where interdependent projects of a single program are conducted in different laboratories and may involve shared funding or different sources of funding.

-Provision of research facilities, materials, equipment and/or services to cooperating scientists.

-Exchange of personnel.

The Board of Governors determines the research areas eligible for support. Areas of research alternate on a yearly basis. In even calendar years (2016, 2018, etc) the areas are:

-Chemistry
-Computer Sciences
-Earth and Atmospheric Sciences
-Ecology (including Systematic Biology) – will be eligible for submission this coming year, but then will be moved to the Life Science cycle in 2017)
-Economics
-Energy Research
-Environmental Research (Air, Water and/or Soil)
-Materials Research
-Mathematical Sciences
-Oceanography and Limnology (the area is split: "Marine Biology" sub-area is merged
with Ecology panel and as of 2017 will be moved to the Life Science cycle)
-Physics
-Sociology & Anthropology (Cultural and Social; please note that in 2009, "Ancient DNA" was moved to Genetics)
-Psychology (excluding Education and Psychobiology)

The total allowable budget (including 15% overhead) is $200,000.

For start-up applications the budget must be $75,000 ($60,000 inc. 15% overhead from the BSF, plus $15,000 from the investigator's institution). If both the Israeli and American PIs of a start-up application are "junior investigators," each is eligible to receive $60,000, provided their institutions supplement this sum by $15,000.

Each application should have at least two principal investigators (but not more than six), one from an Israeli institution and one from a U.S. institution.

Scientists who wish to apply for grants must submit their applications through a legal entity. The BSF accepts research applications from nonprofit organizations only, including institutions of higher learning, government research institutions and hospitals.

Although applications cannot be submitted by for-profit or industrial organizations, one of the principal investigators may be affiliated with such an organization. However, the research performed by the investigator affiliated with the for-profit organization will not be funded by the BSF.

Israeli and American principal investigators must have obtained a PhD, MD, or an equivalent degree, and must be faculty members or the equivalent of the submitting institutions. Graduate students or postgraduate fellows are not eligible to submit applications.

An applicant for a start-up grant should note that the following additional regulations apply to the program:

-At the time the application is submitted, the junior PI may be no more than 10 years since the completion of his PhD/MD studies (earliest of the two).

-A typical start-up application is by a junior PI together with a senior one. The senior PI on a start-up application may not be funded.

-Only up to two junior PIs may apply together for a start-up grant, one Israeli and one American, and they can apply with, or without, a senior scientist (who will not be funded).

The deadline for investigators in the regular grant program is November 15, 2016, 6:00 PM Israel time (11:00 AM EST).

The deadline for authority approval is November 17, 2016, 5:00 PM Israel time (10:00 AM EST)

The deadline for the receipt of 1 paper copy (printed on both sides) in BSF office is November 21, 2016, 5:00 PM Israel time (10:00 AM EST).

Before starting your grant application, please review the funding source's website listed below for updates/changes/addendums/conferences/LOIs.
United States- Israel Binational Science Foundation
8 Hamarpeh St.
P.O.Box 45086
Har Hotzvim
Jerusalem 91450, Israel

P: 972-2-5828239
F: 972-2-5828306
bsf@bsf.org.il


176058_BSF-Instructions_2016.pdf

176058_BSF_Final_Submission_CheckList_Regular.pdf

176058_BSF_Final_Submission_CheckList_Regular.Doc

USA: Alabama; Alaska; Arizona; Arkansas; California; Colorado; Connecticut; Delaware; Florida; Georgia; Hawaii; Idaho; Illinois; Indiana; Iowa; Kansas; Kentucky; Louisiana; Maine; Maryland; Massachusetts; Michigan; Minnesota; Mississippi; Missouri; Montana; Nebraska; Nevada; New Hampshire; New Jersey; New Mexico; New York City; New York; North Carolina; North Dakota; Ohio; Oklahoma; Oregon; Pennsylvania; Rhode Island; South Carolina; South Dakota; Tennessee; Texas; Utah; Vermont; Virginia; Washington, DC; Washington; West Virginia; Wisconsin; Wyoming
Israel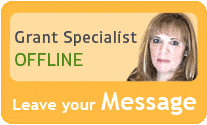 Our team of researchers and grant specialists review hundreds of funding resources daily to make sure GrantWatch.com provides members with the most up-to-date grants.
We have grants for: