Alaska Community Development Block Grant Program (CDBG)
Grants to Alaska Municipalities to Enhance
Economic Opportunity and Local Infrastructure

Alaska Department of Commerce, Community, and Economic Development (DCCED) - Division of Community and Regional Affairs

10/11/17

10/06/17

12/01/17 4:30 PM Receipt
Grants to Alaska municipal governments for community development projects that enhance the quality of life for low and moderate income individuals. The deadline to submit a Notice of Intent to apply is October 6. Applicants are expected to consult with program staff prior to applying. Special emphasis is placed on projects in rural Alaska.

The State of Alaska has chosen to only consider projects that principally benefit low- and moderate income persons.

The following objectives guide the distribution and use of funds:
-Potential for long-term positive impact and increase in community self-sufficiency
-Reduction of clear and imminent threats and conditions detrimental to the health and safety of local residents
-Construction and improvement of public facilities and the reduction of maintenance and operation costs
-Development and use of design, engineering, architectural, or feasibility plans as appropriate
-Economic development—including business development, job creation, and planning
-Evidence of strong local support, i.e., inclusion in a local community, economic, or capital improvement plan
-Use of local resources in combination with CDBG funding

The CDBG Program is a flexible source of competitive funding for a broad range of community development activities. Grant funding is available for three project categories: Community Development, Planning, and Special Economic Development.

The funds available under the competitive grant program will be targeted toward Community Development and Planning activities that address the health and safety needs of low and moderate income residents, or that support future community/economic development and community self-sufficiency.

Eligible Project Categories and Activities:

Community Development:

Public Facilities
-Acquisition
-Construction
-Reconstruction
-Installation
-Improvements
-Electrical Distribution Lines
-Fuel and Gas Distribution Systems
-Health Clinics
-Daycare Centers
-Homeless Shelters
-Water and Sewer Systems
-Solid Waste Disposal Facilities
-Flood and Drainage Facilities
-Docks and Harbors

Transportation Improvements
-Barge Facilities
-Airports
-Local Service Roads
-Boardwalks

Access to Public Facilities and Structures:
-Removal of architectural barriers in conjunction with current renovations
-Improve access for handicapped and elderly persons

Real Property
-Clearance
-Demolition
-Acquisition
-Building Removal
-Improvements

Fire Protection Facilities and Equipment
-Acquisition
-Design
-Construction
-Rehabilitation
-Purchase

Note: Community Development activities do not include the purchase of any personal property or any equipment unless it is attached to a facility or building and considered an "integral structural feature." Fire protection equipment is the only exception.

Planning:

Grant funds may be used for:
-Data Collection
-Analysis
-Plan Preparation
-Marketing Studies
-Feasibility Studies
-Community Economic Development Plans
-Community Land Use Plans
-Capital Improvement Plans
-Plan Updates

Note: Planning activities do not include engineering, architectural, and design costs related to a specific project activity. These activities may be eligible under the Community Development category.

Special Economic Development:

"Special Economic Development," as used in the CDBG Program, must meet the criteria below. See "Unique Requirements of Special Economic Development Projects" on page 9 for more information about the specific requirements for projects under this funding category.

Under Section 105(a)(14) CDBG grant funds may be used for:
-Commercial or Industrial Improvements
-Carried out by Grantee or Nonprofit Recipient
-Involving Commercial or Industrial Buildings, Structures, and Other Real Property Equipment and Improvements

Includes:
-Acquisition
-Construction
-Reconstruction
-Rehabilitation
-Installation

Under Section 105(a)(17), CDBG funds may be used for:
-Assistance (through eligible applicant) to an identified private, for-profit entity or entities

The project must:
-Create and maintain jobs for low or moderate income persons
-Assist businesses that provide goods or services needed by and affordable to low and moderate income residents

Special Economic Development Projects must fit under one of those two categories. If your project is not for the purpose of acquisition, construction, reconstruction, rehabilitation, or installation of commercial or industrial buildings, structures, and other real property equipment and improvements, OR it is not for the purpose of providing assistance to an identified private for-profit entity IT IS NOT appropriate to submit it under the Special Economic Development category.

Unique Requirements of Special Economic Development Projects:

The State of Alaska primarily targets Community Development and Planning projects, but it will also consider Special Economic Development projects. Projects considered under this category assist commercial, industrial, or other businesses and organizations that provide an overall economic benefit to low and moderate income communities. Special Economic Development projects have unique requirements which are outlined below.

If you are applying under this category, you must document in your application that your project provides a public benefit using the following criteria:

1. Creates or retains at least one full-time equivalent permanent job per no more than $50,000 of CDBG funding used; or

2. Provides goods or services to residents of an area in which the number of low- and moderate-income persons served equals no more than $1,000 of CDBG funds used per resident.

If your project serves to both create jobs and provide goods and services, it only has to meet one of the criteria listed above.

$2,400,000

An applicant may apply for a maximum amount of $850,000 in grant funds during a funding cycle.

Eligible CDBG applicants are: Any municipal government entity as defined by Title 29 of the Alaska Statutes, i.e., home rule, first, second, and third class boroughs, unified municipalities, and first and second class cities, which exercise powers consistent with the proposed project, except the Municipality of Anchorage.

An eligible applicant, as defined above, may submit a CDBG application in cooperation with a non-municipal entity such as a Native Village Council or a nonprofit corporation organized under Alaska Statute (AS) 10.20, which is in good standing with the State of Alaska. The proposed project must principally benefit low and moderate income residents of the municipal government entity. A Cooperative Agreement (see Appendix F) would be required between all parties.

Two or more eligible applicants, as defined above, may submit a joint CDBG application if they have identified a mutual need which may be addressed more appropriately together rather than individually. A Joint Application Agreement (see Appendix E) would be required between all parties.

Under no circumstances will CDBG funds be used to fund projects that include any of the following activities:

1. General promotion of the community as a whole (as opposed to the promotion of specific areas and programs)

2. Assistance to professional sports teams

3. Assistance to privately-owned recreational facilities serving predominantly higher-income clientele, where the benefit to members clearly outweighs employment or other benefits to low-and moderate-income persons

4. Acquisition of land for which the specific proposed use has not been identified

5. Assistance to a for-profit business while that business or any other business owned by the same individual or entity has unresolved findings or noncompliance related to previous CDBG funding

The following activities are not eligible for CDBG funding:

-Equipment: The purchase or repair of motor vehicles, equipment (including computer equipment), personal property, or furnishings not permanently attached to a building, except when such vehicles or equipment are utilized for fire protection.

-Government Buildings: Government buildings such as courthouses, city halls, borough administrative buildings, city offices and other buildings used for the general conduct of government, except for the removal of architectural barriers.

-Regular Government Operations: The ongoing responsibilities of general local government.

-Maintenance and Operation: Operation and maintenance expenses of public or community
facilities.

-Political Activities: Use of facilities or equipment for political purposes or to engage in other partisan political activities.

The Grants Section will be presenting a series of workshops to be held around the state which will train applicants how to successfully complete the CDBG application packet, plan potential projects, and comply with established reporting and record keeping guidelines of the program.

The workshops will be two full days. During the workshop, staff will present an overview the program and describe and explain each component of the application packet as well as other valuable information that will assist you in completing a successful application. Grants staff will also be available to answer questions and provide one-on-one assistance to the applicants.

There will be no cost for the workshops; however, the Department will not be able to provide for travel and lodging costs of those who wish to attend.

Workshops are scheduled as follows:

-Anchorage, October 11-12 at the HUD Conference Room (3000 C Street, Suite 401)
-Anchorage, October 17-18 at the HUD Conference Room (3000 C Street, Suite 401)
-Fairbanks, October 24-25 at the City of Fairbanks Council Chambers (800 Cushman Street)

Please contact Paulette Bourne (see details below) by September 29, 2017 to RSVP.

Each applicant for CDBG funds will be required to provide some matching funds if the application is to receive the maximum points in project review. Ideally, a minimum 25% match will be provided from other sources. CDBG funds will be targeted toward projects which demonstrate, at the time of application, that adequate funding to complete the project is both available and documented. The source of all matching funds, whether cash or in-kind, must be identified and documented in the application in order for the applicant to receive the maximum points in review.

Each applicant is expected to consult with CDBG Program staff about project eligibility and structure prior to submission of an application.

All recipients are required to have an active Dun and Bradstreet (DUNS) number and to register with the Central Contractor Registration (CCR) at the time the application is submitted.

If the Borough's/City's project is known, please complete the Notice of Intent to Submit a CDBG Application form no later than October 6, 2017.

Completed applications must be received in the DCCED Fairbanks Office by December 1, 2017, 4:30 PM.

Awards will be announced February 2018.

Before starting your grant application, please review the funding source's website listed below for updates/changes/addendums/conferences/LOIs.
Pauletta Bourne
P: 451-2721
F: 451-2742
Pauletta.Bourne@alaska.gov

Judy Haymaker
P: 451-2731
F: 451-2742
Judy.Haymaker@alaska.gov

State of Alaska, DCCED
455 3rd Avenue, Suite 140
Fairbanks, AK 99701-4737

USA: Alaska: Statewide, excluding the Municipality of Anchorage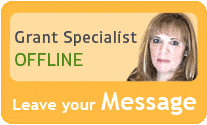 Our team of researchers and grant specialists review hundreds of funding resources daily to make sure GrantWatch.com provides members with the most up-to-date grants.
We have grants for: