Dan and Margaret Maddox Charitable Fund Grant
Grants to Middle Tennessee Nonprofits for
Low-Income Youth and Environmental Preservation
Agency Type:
Foundation / Corporation

Dan and Margaret Maddox Charitable Fund

01/09/17

01/16/17 4:30 PM CST

Request a Grant Writer
Grants to Middle Tennessee nonprofit organizations for projects and programs in the areas of education, low-income youth, and wildlife habitat preservation, with an emphasis on habitats that are important for hunting and fishing. An application workshop will be held January 9, 2017.

Funding is intended for initiatives that operate out of:

- A mindset of effective management and excellence
- A culture of results and innovation
- A philosophy of high impact (micro or macro)
- Approaches that have the ability to significantly improve the lives and communities of the underserved

The Charitable Fund will primarily fund one-year grants, but it will consider multi-year awards on a case-by-case basis.

Within the three areas of interest, the Charitable Fund will not consider:

- Organizations incorporated for less than 3 years
- 501(c)(3) organizations that are government or government affiliates, supporting organizations*, or private foundations
- Endowments
- Debt reduction
- Depreciation
- Capital gifts*
- Organizations not operating programs within the 41 counties of Middle Tennessee
- Scholarships to specific institutions not previously supported by Dan and Margaret Maddox
- Organizations primarily engaged in lobbying
- Organizations formed for political activity
- Congregations or religious organizations for projects that primarily benefit their own members or for evangelical purposes. Exceptions are made for programs that:
1) Receive broad community support,
2) Keep separate financial statements,
3) Primarily benefit persons outside their congregational members.

*May be approved depending on the nature of the project

The Maddox Charitable Fund supports nonprofits organizations that:

- Respect and value all faith traditions,
- Do not proselytize or evangelize.

For geographic restrictions, see the map at the bottom of the page:
http://www.maddoxcharitablefund.org/grant_applicationseason

The Maddox Charitable Fund will offer a budget workshop for nonprofits wanting clarification on budget issues. New applicants are encouraged to attend the workshop, but it is not required. Email Kaki Friskics-Warren to RSVP. Please limit attendance to two people from each nonprofit as space is limited.

Monday, January 9, 2017, 10:00-11:30 AM; 100 Taylor Street 37208

Current, up-to-date GivingMatters.com profiles are required to apply. The Maddox Charitable Fund will not receive other documents (audits, 990s, board lists) through another system.

Additional documents and information must be available http://givingmatters.guidestar.org:

1. Up-to-date Board of Directors list
2. IRS Form 990 (most recent submitted to the IRS)
3. Most recent audit with management letter (if the organization has an audit)
4. IRS Determination letter
5. If no audit is available, attend an internal controls workshop and bring a copy of the Fiscal Policy, including internal controls. Please contact the Maddox office to develop a plan with the Maddox Charitable Fund staff.
Optional Document:
1. Dan and Margaret Maddox Giving History - Please include date(s), amount of gift(s) and the purpose of the gift(s) from Dan and Margaret Maddox, prior to their deaths, if applicable.

Before starting your grant application, please review the funding source's website listed below for updates/changes/addendums/conferences/LOIs.
Register and apply online:
https://www.grantrequest.com/SID_1235/Default.asp?SESID=36608&SA=SNA&FID=35007&RL

The Rev. Mary K. "Kaki" Friskics-Warren
615-385-1006
kaki@maddoxcharitablefund.org

100 Taylor Street
Nashville, TN 37208

Giving Matters contacts:

Elizabeth Madsen works with organizations beginning with 1-9 and A-E:
615-321-4939
Elizabeth@cfmt.org

Kathryn Bennett works with nonprofits beginning with F-Z:
888-540-5200
Kathryn@cfmt.org

The Charitable Fund's geographic area is the 41 counties of Middle Tennessee.

USA: Tennessee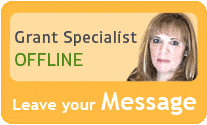 Libby is constantly in touch with grant program managers and reviews numerous publications to make sure that GrantWatch.com provides subscribers with the most up-to-date grant opportunities.
We have grants for:

Need help?
Hi, I would love to guide you through the site.
Please feel free to call or write.
Customer Sales & Support
(561) 249-4129